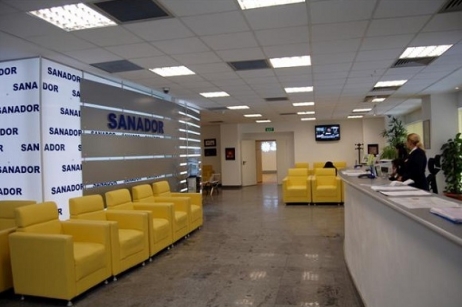 Source: www.sanador.ro
Two years after opening the biggest multidisciplinary private hospital in Romania, in Bucharest, Sanador invests about 1 million euro in the new Cardiothoracic Surgery division.
The new division has at its disposal four operating rooms out of a total of seven existing ones, all these rooms being equipped with next-generation technology, such as laminar flow ceilings, also benefitting from individual air treatment systems. Head of the cardiac surgery department will be MD Horatiu Moldovan, Doctor of Medical Sciences, a specialist with more than 25 years' experience and over 3000 open heart surgeries practiced at the C.C. Iliescu Emergency Institute for Cardiovascular Diseases from Fundeni Hospital in Bucharest.
Sanador Hospital was opened in 2011 after a 40 million euro investment, being the largest private hospital in Romania. With a total surface of some 23.000 m2 and a capacity of over 400 beds, the hospital provides a full package of medical services, covering multiple medical disciplines like cardiology, cardiovascular surgery, neurosurgery, plastic surgery or emergency medicine.