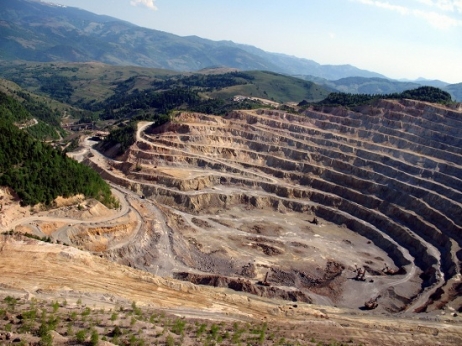 Source: www.cuprumin.ro
The sale of copper concentrate at Cupru Min failed in lack of any biding bids from the two companies which have showed their interest in the negotiation phase - Trafigura PTE LTD Singapore and Yldirim Holding from Turkey.
'By the deadline (December 12, 2013, 10:00 a.m.), none of the two companies, Trafigura PTE LTD Singapore and Yldirim Holding Turkey, in the negotiation phase has submitted a biding bid in the final stage f the procedure. During negotiations, both companies requested some changes of the initial conditions set by the specifications, mainly targeting the minimum price or additional guarantees on company's assets. Given that changing these conditions would have supposed a fundamental modification of the mandatory provisions stated by the specifications, the negotiation commission could not accept these proposals as it would have meant a breach of the essential principles of a competitive non-discriminatory procedure, a fact that was communicated to the bidders.', a press release from the Ministry of Economy informs.
Nevertheless, the memorandum principles on which the sale procedure was based are going to be reassessed, as well as the specifications in view of setting a new strategy to eventually attract a strategic trading partner for investments at Cupru Min.
The Abrud based company is currently on an upward trend recording some 31 million euro in revenue and a profit of about 3.1 million euro at ten months this year, more than the total profit registered in 2012.