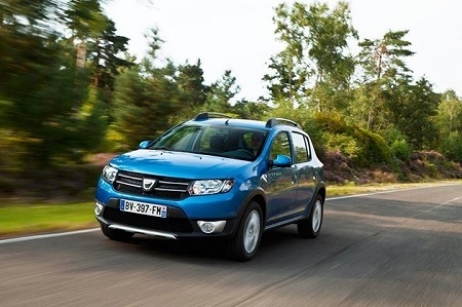 Source: Dacia Romania
New Dacia car registrations increased by 21.1% between January and November, 2103 recording the highest growth among the EU countries this year. Dacia's sales rate significantly improved in November 2013, over the same month last year, registering a progress of 31.1%, according to an ACEA's report. Yet, as per the European Automobile Manufacturer's Association data, this November, better results were registered by Mitsubishi (+64.6%) and Mazda (+35.3).
Dacia, which is part of Renault Group, is the brand preferred by Western Europeans, the car registrations increasing by 34.5% in November 2013 over November 2012 and by 21% at 11 months this year, respectively. Renault is also on a positive trend, the group expanding its market share in the EU up to 8.9%, after an overall growth of 2.4% this year.
In the EU, the progress registered within the past three months when demand for new cars increased has not compensated the decline from the first part of 2013. So, despite the growth by 1.2% in November over the same month last year, the issues faced by the most significant markets, which shrank, lead to a 2.7% decline in the EU after 11 months this year.
Romania's car market continues its downturn, felling by 3.9% in the past month in comparison with November 2012. Between January 1 and November 30, 2013, the new car registrations in Romania drop by 15.4%.