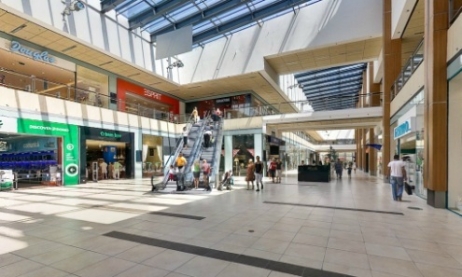 After paying almost 62 million euro for the Lakeview office building, which has been considered the biggest real estate transaction in 2013, the South-African group has acquired City Park Constanta shopping center for 81 million euro, according to ZF.
Developed by Neocity, an Israeli company, the project of the shopping center located in Constanta was supported through a 48.5 million euro worth loan the company took from Eurobank – the banking group which includes Bancpost- and National Bank of Greece (which operates in Romania through Banca Romaneasca) in 2006.
Nepi decided, however to fully repay the remaining loan and acquired the shopping mall -'The transaction is concluded today at a yield of around 9% per year and a price of 81 million euro.' Martin Slabbert, NEPI's CEO said, quoted by ZF.
The South-African investment group is one of the major investors in the real estate sector in Romania. With a very dynamic expansion over the past years, NEPI plans to start the construction of Targu-Jiu Shopping City by the end of this year, this project having already got the required permit and in early 2014 it is expected to start the construction for Vulcan Value Centre in Bucharest, following the takeover of its former partner's participation.
NEPI manages several real estate properties in Romania both from the retail sector – Promenada Mall Braila, Ploiesti Shopping City, Retail Park Auchan Ploiesti, Aupark Zilina, Deva Shopping Centre, Severin Shopping Center, and from the office building area – Floreasca Business Park, The Lakeview – in Bucharest and City Business Centre which is located in Timisoara.