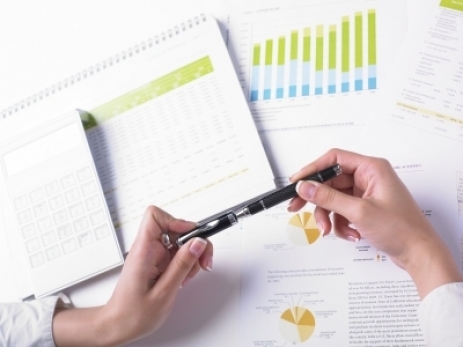 Source: FreeDigitalPhotos.net/ Adamr
The asset-quality in Romania's banking sector will continue deteriorating in 2014, according to a Fitch Rating analysis which also indicates that it will determine additional impairment provisions which will put pressure on regulatory capital. Banks are likely to remain weak in terms of profitability next year, as the operating environment will remain difficult and the economic recovery, fragile, yet it should slightly increase over 2013, as non-performing loans (NPL) start to stagnate.
While the rating company expected a different evolution of the Romanian banking system in 2013, its key metrics continued to deteriorate.
'The increase of the NPL stock in absolute terms was similar to that in 9M12 and the increase of the NPL ratio was exacerbated by the shrinking loan book. Fitch expects the inflow of NPLs to slow in 2014, but a broader recovery does not seem likely due to our expectations of an only moderate pick-up in economic activity and the sector's general focus on solving legacy NPLs rather than on new lending. Reported NPL ratios may also increase by end-2013 after the review of loan classification and provisioning initiated by the Romanian Central Bank. Risks related to the large share of lending in foreign currency are not likely to recede quickly, as a large proportion of these loans are medium-term consumer or long-term mortgage loans and new lending, predominantly in local currency, is slow.' is explained in the respective analysis.
Besides that, it is expected a possible decline in the regulatory capital adequacy by the end of this year because of additional provisioning requirements, however, it should become more stable thereafter. On the other hand, the funding profile of the banking sector shows a gradual improvement, with the loan-to-deposit ratio dropping by approximately 10 percentage points to 108% in Q3 in 2013 over the same period of the last year.
The total revenue, as well as the net interest income could be constrained by 'a combination of lower lei interest rates, delayed recovery in lending, and more focus on domestic funding sources.', as per the same analysis. Given the current situation when impairment charges are likely to remain high as there's a need of increasing provision coverage of existing NPLs, the banking system focuses on cost efficiency and economies of scale. According to Fitch, that may lead to repositioning of some banks and possibly to further consolidation of this sector which returned to profitability in Q3 this year.
As for the Central and Eastern Europe banking sector, its overall rating look is stable, yet bleak because economic recoveries remain fragile and asset-quality issues are still present in some weaker markets. Apart from Romania, the balance of risks remains negative in Hungary, Fitch expecting some unfavorable trends to carry on as well in countries such as Bulgaria and Croatia.