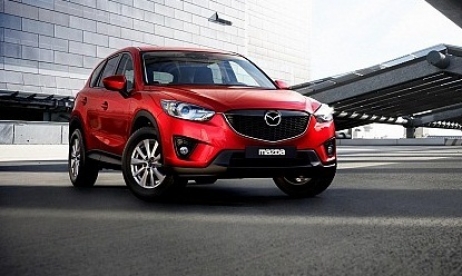 Source: www.mazda.ro
Mazda reported a significant improvement in its car sales in Romania which increased by 38 percent in 2013 over the previous year, is announced through a press release. The Japanese automobile manufacturer sold 602 units within last year, being one of the best performing players on the domestic market in terms of import cars sales.
In 2013, the best-selling model was Mazda CX-5 – 253 units, nearly half of the total, after a growth by 53 percent compared with 2012. The next in this top was the new Mazda3, the model registering an improvement of 33 percent, amounting to 182 units sold. Yet, the new Mazda6 was the one whose sales hugely increased – 257 percent over 2012 and 157 units sold.
'New Mazda models kept reporting significant increases throughout the past year, even though the new cars market is still facing difficulties. Customers chose Mazda for the advanced technologies implemented, the unique design, but also its exceptional performance.'Dragos Grapinoiu, Marketing Manager at Mazda Romania, said, as per the above mentioned press release.
Similar results have been reported by Mazda for all Europe's major markets, its latest models equipped with new technologies and focused on reduced fuel consumption supporting the progress in sales over the last year.