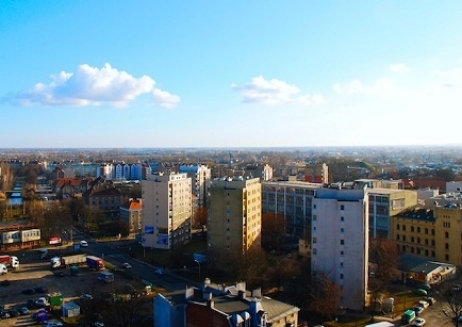 Commercial real estate volume in Central and Eastern Europe exceeded 10 million euro in 2013, resulting in an increase by some 31 percent over 2012, hence, the last year becoming the second strongest one since 2008, according to the latest data released by the global property advisor CBRE Group.
Romania's property market follows the upward trend, yet it remains below the CEE average. As per the report CBRE published, the market saw a significant improvement compared with 2012, rising by approximately 25 percent. Impressive results given that the domestic market has been less active over the past years. Thus, the total transactions in this sector amounted to 229 million euro, Romania being the fifth out of the nine countries reviewed. Close results were reported for Hungary, which faces a similar situation, the total investments reaching 225 billion euro.
Russia and Poland remained the drivers in terms of property investment volumes, which came to over 80 percent of the total. While Russia registered a 40 percent increase year-on-year (Y-o-Y), accounting for half of the total investment volumes, the transactions in Poland grew by 10%, yet, an increase exceeding expectations and resulting in almost 3 billion euro investments in the real estate sector. Next in top is the Czech Republic that according to CBRE showed an accelerated progress and increased activity reflected into a growth by 68% Y-o-Y 'helped by a stronger economic outlook in 2014 and some sizeable transactions closing during the year.'
This year's foresight is a positive one, an advance in this sector being expected to be visible in 2014, too, in spite of some uncertainty and concerns resulted from political unrest - "The austerity measures applied in recent years in CEE markets now provide a better outlook for the year to come. While political unrest causes concern in the short-term in some more peripheral markets, on the whole sentiment has become much more positive with a wider range of investors believing in the contained value of these markets.", Jos Tromp, Head of CEE Research & Consultancy, CBRE, commented.