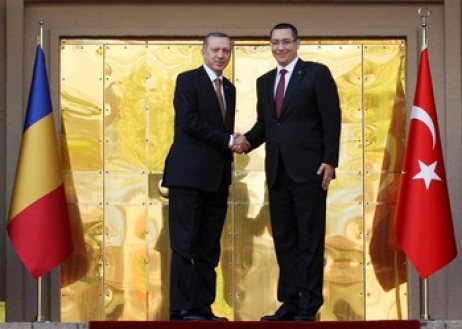 Victor Ponta paid an official visit in Ankara yesterday in order to ensure a sustained high-level bilateral dialogue as per the Strategic Partnership Romania and Turkey signed in December 2011.
The Romanian Prime Minister was received by his Turkish Counterpart, Recep Tayyip Erdogan whom he assured of Romania's absolute support in the EU integration process.
'Europe needs Turkey as much as Turkey needs Europe. I truly believe that a Europe that would Turkey would be more powerful, more respected across the world and European standards definitely make us progress towards democracy and economic development.' said Ponta
Turkey is Romania's first trading partner outside the EU and among BSEC (Organization of the Black Sea Economic Cooperation) Member States, as well as the 5th international trade partner.