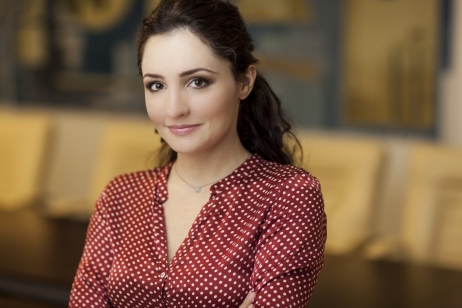 Upon the ArcelorMittal's decision on adding EUR66million to its capital during the Shareholders General Assembly on January 26, 2012, SIF Moldova, one of the minor shareholders started a legal action in order to possibly annul it. SIF considered the capital increase proposal lacking transparency and inopportune as per a release published at that moment, the previous increases performed being also disputed by the society.
The investment society which holds 1.17% of ArcelorMittal's capital – about EUR83 million according to the latest financial report – has not succeed in that legal proceeding as its request regarding the annulment of the decision in question was rejected through a irrevocable verdict by the Court of Appeal Bacau.
'This verdict confirms the accuracy of the decision-making procedure of our client when adopted a very important decision for the company. Also, this solution is the final step in a dispute that has involved other seven litigation up to this point, in which the same minor shareholder disputed a series of decisions of the General Assembly. All these litigation were favorably resolved to our client, ArcelorMittal Tubular Products Roman.' said Ioana Gelepu, associate at Tuca Zbarcea & Asociatii, the law firm representing the steel supplier.
This is not the first litigation of this kind between SIF Moldova and ArcelorMittal, the other two decisions on capital increase from December 2010 and August 2011 being as well disputed by SIF.
The EUR66 million increase would be obtained by issuing approximately 117 million registered shares at a nominal value of LEI2.5 (EUR0.57 as per the exchange rate in January 2012) according to the plan ArcelorMittal established in that regard.