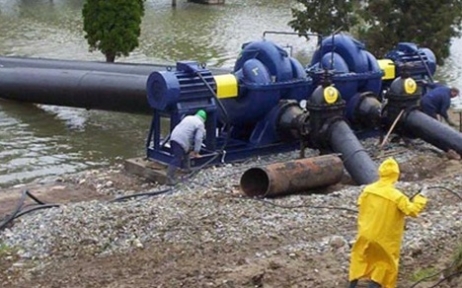 Source: www.aversa.ro
Aversa Manufacturing has won the lawsuit filed by the State Assets Management Authority in September last year which disputed the tendering procedures of the takeover bid for Aversa. The Bucharest Court rejected the SAAA's appeal and allowing the centrifugal pumps manufacturer to carry on its operations, as it complied with all requirements of the tender offer in accordance with the related specifications, the company announces through a press release.
At that time, the SAAA claimed that Aversa failed to follow those specifications and required the company to accept a business partner as per its suggestion. As it was not taken into consideration, the legal action was carried on, according to the company. The new owners of Aversa have criticized several times the SAAA's proceedings subsequent to the privatization, leading up to a claim of 1 million euro for damages generated during the litigation, the official notification being sent last month towards Stan Popa, the SAAA's Vice President (formerly president, position now held by Nicolae Minea) and Gheorghe Matei, its special administrator.
Under the new management, Aversa has been on the rise and cumulated orders exceeding 35 million RON (some 7.8 million euro), while during the last nine months of insolvency the company's sales amounted to 900.000 RON (nearly 200.000 euro).
In early 2014, Aversa revealed its expansion plans which include a new production facility – a 15 million euro investment involving 3D design technology, higher-performance equipment meant to streamline operations – which is going to employ over 1200 people by 2017, as Michael Topolinski, President of Aversa Manufacturing, stated. He also said that they will increase the workforce by 40 percent this year so as to meet all orders.
Aversa Manufacturing, which is the only manufacturer of centrifugal pumps in Romania, operates in this field for over 132 years, trading products destined to infrastructure and irrigation sectors, as well as to energetic and petroleum industries. Insolvent for seven years, the company was privatized last September, efficiently resuming its production.