Real estate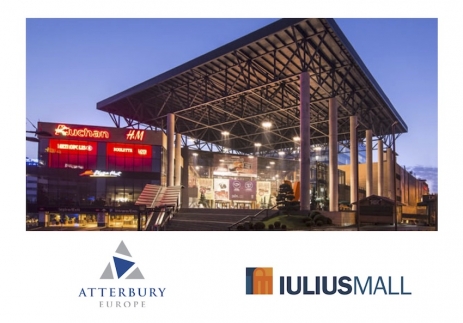 June 19, 2017 09:55
Investment fund Atterbury Europe acquired 50% of the shares of Iulius Group, one of the largest Romanian real estate developers focusing on shopping centers and office buildings. The transaction between Atterbury Romania and Iulius Group will comprise the operation of Iulius Mall Iasi, Iulius Mall Cluj, Iulius Mall Suceava, Iulius Mall Timisoara, the mixed – use urban regeneration project Openville Timisoara, as well as future development of similar projects in Romania.
more »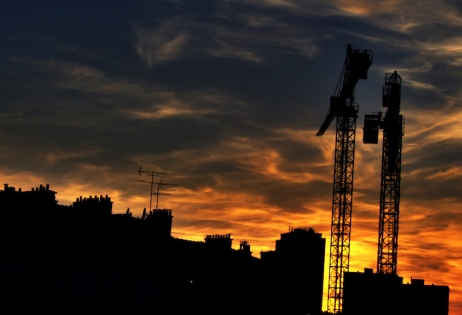 March 09, 2017 14:55
Romanians in 2016 built 52,206 housing units, up 5,222 from 2015, most of which were recorded in the North-West development region, according to data released by the National Statistics Institute (INS). Compared with 2015, the highest percentage of the new housing units in 2016 was recorded in the urban areas (53.4 percent) while new such units in the countryside declined 46.6 percent.
more »

February 22, 2017 11:44
Globalworth Real Estate Investments Limited, the real estate investment company targeting opportunities in the broader SEE and CEE regions with a focus on Romania, announces that it has signed the acquisition of a warehouse facility 100% leased to Dacia, Romania's largest corporate, on a long term basis. The facility is located 100km west of Bucharest near the Bucharest - Pitesti highway, one of Romania's principal warehouse and industrial corridors and is 28km away from Dacia's main plant in Mioveni, Arges County....
more »

January 26, 2017 16:51
Rented office space nationwide - excluding Bucharest - was 71,560 sqm in 2016, by 53 percent higher than in 2015, shows a specialist survey. Half of this surface was leased in Timisoara, equaling office rental deals in all the other big cities: Iasi, Cluj-Napoca, Brasov, Arad and Pitesti....
more »

January 17, 2017 09:15
Biriş Goran assisted AdamAmerica Europe on the acquisition of Construdava, a 9,400 sqm office building located on Pipera-Tunari Road, in the North-East of Bucharest. The building is fully leased by Metro Systems, internal IT provider of Metro Group in Bucharest, Romania. Biris Goran advised AdamAmerica on all aspects of the purchase from the building's owners, Commerzbank AG and Aberdeen Asset Management. The team was spearheaded by Victor Constantinescu, Daniela Lazea, Mariana Signeanu and Radu Jianu on the acquisition documents, along with other members of Biriş Goran on due diligence....
more »

December 06, 2016 09:18
The volume of Romania's retail trade increased by 8.7 percent in October 2016 compared to the same month of the year before, making this the second month in a row when Romania's performance is surpassed only by Luxembourg in the EU ranking by retail trade growth, shows data released by the European Statistical Office (Eurostat). In the euro area, the calendar adjusted retail sales index increased by 2.4 percent in October 2016 compared with October 2015, and by 3.5 percent in the EU28 quotes Agerpress....
more »

November 15, 2016 15:19
PeliFilip advised Anchor, the real estate and development group, with respect to the merger of the Romanian group companies owning and operating București Mall and Plaza Mall. The process was designed as a merger through absorption, under which the entire patrimony of the Plaza Mall shopping centre was transferred to București Mall. The preliminary steps of the merger were initiated in March 2016, with the merger becoming effective in October 2016. ...
more »

October 31, 2016 09:43
The company Serapis Integrated Facility Management is co-founder of a new alliance that provides integrated facility management in 8 different countries in Central and Eastern Europe. The alliance was created by five partners that ensure the leadership, in Europe, with the purpose to offer integrated facility management services, adapted to clients according to business demands. The services, addressing the management and infrastructure of technical facilities and adjacent services, target global corporate clients at the regional and European level....
more »

October 17, 2016 11:41
Casa de Insolvenţă Transilvania, in charge with the bankruptcy of Swan Property, announced the sale of insolvent office park Swan Office & Technology Park to Smartown Investments for EUR30.3 million, a price higher with 50 percent than the price approved by creditors. CITR declared it has promoted the office project to more than 150 investors in Romania and abroad, as well as to the clients in the company's portfolio, according to data published in an activity report of CITR. ...
more »

June 30, 2016 13:38
Law firm PeliFilip assisted Argo Group in the sale of retail park Shopping City Sibiu to NEPI, a 100 million euro transaction , which sets it as one of the reference real estate transactions in Romania in 2016. PeliFilip legal team involved in the transaction was coordinated by Oana Bădărău and included them on Gianina Gavanescu and Mihaela Ispas, Senior Associates....
more »