General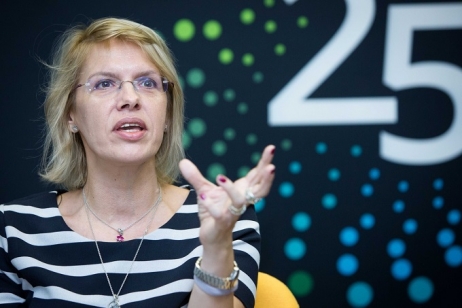 October 16, 2017 15:17
Three Romanian companies made it to the Central European Deloitte Technology Fast 50 ranking and one received a special award for the Most Disruptive Innovation. The speed of growth among Central Europe's technology companies continues to accelerate, with average growth between 2013 and 2016 hitting a new record of 1,127%.
more »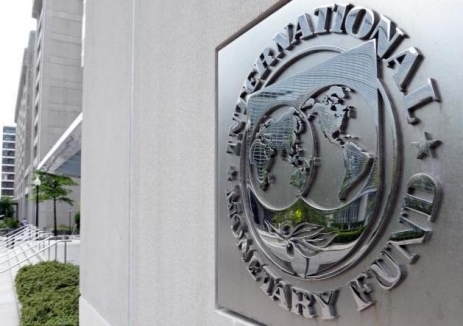 October 11, 2017 13:59
The International Monetary Fund (IMF) has revised its growth estimates for the Romanian economy this year, from 4.2% to 5.5%, according to the latest World Economic Outlook, published by the international financial institution. The IMF has also improved its forecast for the growth rate of Romania's economy in 2018 to 4.4%, compared to the 3.4% forecast projected in April.
more »

October 09, 2017 11:51
The M&A market in Romania has reached 898 million EUR in Q3, according to public sources and disclosed transactions, an analysis performed by Deloitte Romania has revealed. Twenty-eight deals were announced in Q3, including those with undisclosed value, representing two deals a week on the average. ...
more »

October 04, 2017 16:20
The first section of the Comarnic - Braşov highway, between Rasnov and Cristian, will be executed by Alpenside - Specialist Consulting Association, based on a contract signed on 2 of October, worth 118 million lei....
more »

October 02, 2017 17:02
Constanta is the first city in the world to work directly with the World Bank, usually this institution assisting countries. With a duration of 36 months and a value of 900,000 euros, the new agreement will increase the appetite for investment in this city, according to Mayor Decebal Făgădău....
more »

October 02, 2017 15:52
ROFMA – The Romanian Facility Management Association – is organizing ROFMEX – Romanian Facility Management Experience Days on 9-11 November, at Romexpo Exhibition Center, Bucharest....
more »

September 29, 2017 15:58
The North American company Air Canada will operate direct flights at Henri Coanda Airport in Bucharest starting 2018, connecting Romania to the main Canadian airports: Montreal and Toronto....
more »

August 31, 2017 15:22
Prime Minister Mihai Tudose met with a delegation of Lockheed Martin, American aerospace security company, specialized in the research, design, development, manufacture, integration and support of advanced technology systems at global level....
more »

July 04, 2017 13:33
The Sovereign Development and Investment Fund will be managed by the Ministry of Finance, and ministries who have managed the fund companies so far, will retain certain coordination prerogatives, Energy Minister Toma Petcu said in a conference quoted by Agerpress. "Through the governing programme, one of the strategic objectives is the sovereign investment fund, important for Romania's economic development, which will be an economic development engine. In my opinion, all companies, not just in the field of energy, because we are talking about a general investment fund, all profitable companies that have strong capitalization in any field should be in this fund, depending on the communication we will have with the European Commission and based on the decisions regarding competition, so as not to cause problems," the minister said....
more »

May 23, 2017 11:20
Governor of the National Bank of Romania Mugur Isarescu stated that he has never witnessed in 27 years a better macroeconomic situation in Romania, but at the same time a riskier one, at the "Financial Market Forum" organised by the Romanian Banking Association....
more »