Politics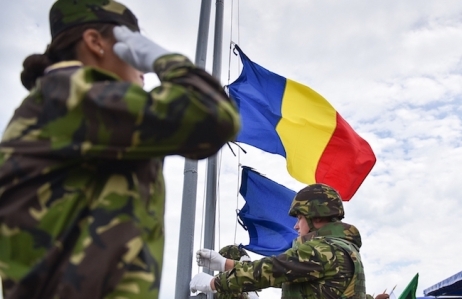 July 24, 2017 06:14
Approximately 25,000 servicemen from 22 NATO member states and allies and over 3,000 combat means participated in the Saber Guardian 17 (SG17), the largest military exercise conducted on Romania's soil, says a release of the National Defence Ministry (MApN) quoted by Agerpres. The SG17 displayed an impressive force on the territories of Romania, Bulgaria and Hungary, following a fictitious scenario in which more than 25,000 troops, with more than 3,000 technical means, of which 90 combat and transport aircraft, carried out military operations for the release of a portion of the territory occupied by a hostile force.
more »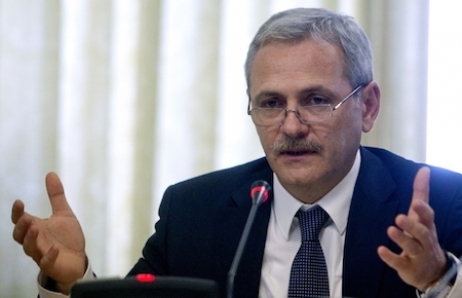 July 12, 2017 15:27
Prosecutors of the National Aticorruption Directorate (DNA) also took note ex officio of other aspects regarding the Rise Project investigation, because there are pieces of evidence on committing several crimes assimilated to corruption. "On 10 July 2017, anticorruption prosecutors took note ex officio regarding other aspects included in the journalistic investigation, that was published on 6 July 2017 (others than the ones mentioned in the release no. 690/VIII/3/ 7 July 2017), because of some evidence on committing several crimes assimilated to corruption. Currently the criminal prosecution has begun only related to the action (in rem). This stage does not imply formulating charges against one person, but it has the significance of establishing a procedural framework in which the first evidence can be gathered regarding a certain action," the Information and Public Relations Bureau of the DNA mentions in a reply sent to Agepres.
more »

June 26, 2017 16:56
Former Minister of Economy in Grindeanu government, Mihai Tudose is the nominee proposed in the convention of the National Executive Committee (CExN) of the Social Democratic Party (PSD), reports Agerpress....
more »

June 22, 2017 15:53
Romania's President Klaus Iohannis has sent a letter to leaders of parties and groups represented in Parliament, inviting them to consultations on Monday, June 26, at the Cotroceni Presidential Palace, in order to designate a candidate for the prime minister office....
more »

June 20, 2017 15:21
"Romania is a stable, solid country, with a functioning economy", President Klaus Iohannis said during the talks he had in Berlin with Federal Republic of Germany Chancellor Angela Merkel. "In respect to the political crisis back home, Mrs Chancellor naturally doesn't wish to voice an opinion, but we had a short discussion on this topic, and I believe I managed to send the message that there is a crisis inside the ruling coalition, however Romania is a stable, solid country, with a functioning economy, and that I asked all persons involved in divergent actions to find urgent solutions, which will undoubtedly happen," President Klaus Iohannis told a joint press conference with Angela Merkel....
more »

June 19, 2017 15:22
The debates and the vote on the no confidence motion will take place next Wednesday, 21 June, starting with 11:00 am, the Chamber of Deputies informs in a press release. On Sunday, 18 June, the text of the censure motion called "Romania cannot be seized. We defend democracy and Romanians' vote" was read in front of the joint chambers of the Parliament. The document was initiated and signed by 223 PSD (Social Democratic Party, major at rule) and ALDE (Alliance of Liberals and Democrats, minor at rule) deputies and senators, a release by the Chamber of Deputies informs. ...
more »

June 07, 2017 12:17
Prime Minister Sorin Grindeanu stated that the Executive doesn't intend to abandon the idea of enforcing household taxation, but he mentioned that the timing and manner in which the system will be enforced will be decided on following an analysis that is underway at the Finance Ministry. "It's an analysis that the finance minister and others have to put forth. It won't be abandoned in any case. Following this analysis, we will chose very well the moment, to know the pluses, the minuses, what we have to do from the moment in which we are to implement this system," Grindeanu stated after attending a working meeting with the finance minister and the National Agency for Fiscal Administration (ANAF) leadership....
more »

May 15, 2017 17:16
The Cyberint National Centre, operating under the authority of the Romanian Intelligence Service (SRI), has successfully deflected a cyberattack attempt against a governmental institution of Romania. SRI says in a press statement that it conducted its action based on a notification from Romania's Foreign Intelligence Service (SIE). According to SRI, the attempt most likely originated with an entity associated with the APT28 / Fancy Bear cybercrime ring....
more »

May 09, 2017 15:57
President Klaus Iohannis declared that the first negotiation topic with the UK, in the Brexit context, is that regarding citizens and their rights, adding that he would get strongly involved in this process to make sure that the rights of Romanians living in the UK are respected. He underscored that the discussions on this topic will be carried out by the EU27 in one single, unitary voice, in a team format....
more »

May 09, 2017 15:56
The accession to the Eurozone is one of Romania's strategic objectives, however we need to set a clear calendar on this topic among the factors in charge, namely the Government and Parliament, President Klaus Iohannis said quoted by Agerpress. "I have an assessment both political and somewhat technical. (...) It is an important strategic objective of Romania to join the Eurozone. From a technical stand, Romania has met, for a while, the Maastricht criteria, and this way, we could start the construction of an accession calendar; however things aren't very clear among the factors that must set this calendar which must also be seen through, namely the Government and the BNR [the National Bank of Romania]. It will probably last a little until this new Government understands its role in the state architecture and starts evaluating these things," Klaus Iohannis told an interview to Calea Europeana online media platform....
more »