Legal News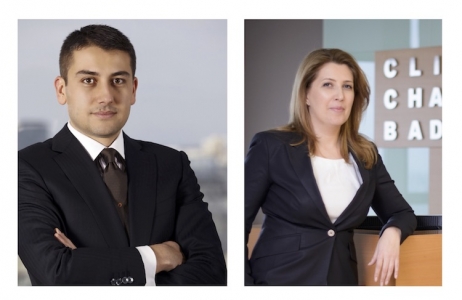 December 26, 2017 12:43
Clifford Chance Badea has advised J.C. Flowers & Co. in relation to the acquisition of Piraeus Bank Romania by funds advised by J.C. Flowers & Co., a deal marking the American investor's entry on the local market.
more »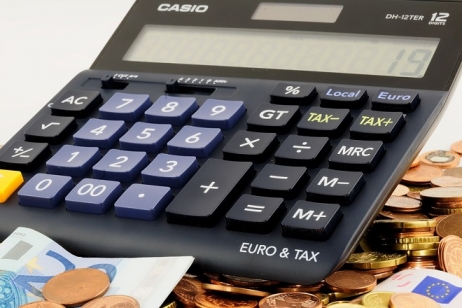 October 05, 2017 16:41
The European Commission is planning to charge cross-border trade between EU firms, simplify VAT obligations and billing for cross-border trade, collect final VAT in the Member State of the consumer and introduce the generally valid status of certified taxable person.
more »

May 03, 2017 17:11
According to the most recent survey compiled by Euler Hermes, Romania is among the first ten countries in Europe in respect of the companies which entered into insolvency proceedings in 2015. The first positions are occupied by France with over 63.000 registered insolvency cases, Hungary with over 35.000, Germany with around 23.000, Great Britain, Italy, Turkey and Russia. Of all the 23 countries under scrutiny, Greece is on the last place with only 362 insolvency cases declared in 2015. ...
more »

February 14, 2017 14:58
SCA Zamfirescu Racoţi & Partners (ZRP), as lawyers and TPA Romania, as financial experts, both selected following a procurement procedure to ensure the representation of SAPE ( Societatea de Administrare a Participațiilor în Energie), obtained a final arbitration decision at the Paris International Chamber of Commerce (ICC), which granted in part SAPE's action against companies Enel Investment Holding BV and Enel S.p.A. (Enel), the latter being obliged to pay the sum of 401,209,541.29 Euro. ...
more »

December 15, 2016 11:41
Musat & Asociatii has assisted Emerson SRL, a subsidiary in Romania of Emerson Electric on the separation of the activity of Emerson Network Power toprepare it's transfer to the US investment fund Platinum Equity . The transaction was conducted globally and has a value of around 4 billion USD. Emerson reported sales of $ 4.4 billion globally for the Network Power business during 2016....
more »

October 05, 2016 12:59
The Financial Supervision Authority (FSA), represented by Musat & Asociatii, won the final process initiated by Fondul Proprietatea SA, through which the Fund requested the Authority to approve changing the fee agreed with the Fund Manager, Franklin Templeton Investment Management Ltd . The litigation was initiated in 2012, 2 years after the conclusion of the administration of Franklin Templeton Property Fund when the Fund's shareholders decided to change the structure of the fee set by the management agreement concluded with Franklin Templeton, asking the opinion of the FSA for this increase, according to the law. ...
more »

July 12, 2016 10:34
Maravela & Asociatii's insolvency & restructuring department has been recently acknowledged by the reputed London based international directory The Legal 500, which placed the firm's practice in the second tier, nationwide, in the Europe, Middle East & Africa 2016 guide. Managing Partner Gelu Maravela has been designated by the renowned international American directory Best Lawyers, as Lawyer of the Year 2016-2017 in Romania, for his insolvency and restructuring activity. ...
more »

June 09, 2016 16:49
S&T AG, a multinational technology IT group and supplier of smart energy technologies, took over a majority stake in Gadagroup Romania, a distributor of medical devices and special medical equipment, thus making an entrance on the market of healthcare services. The purchaser was advised by German law firm Noerr. The legal team of Noerr was coordinated by Luiza Bedros (Senior Associate), under the supervision of Rusandra Sandu, Partner and Head of Corporate/M&A practice....
more »

May 30, 2016 17:17
Turkish company Bikaldi that owns 130 Kahve Dunyasi coffee shops in Turkey and one in London, opened the first coffee shop in Romania, in Bucuresti Mall. Kahve Dunyasi first opened in 2004 in Turkey and rapidly enjoyed popularity thanks to their "from producer to consummer" concept, where all the products – coffee, chocolate, ice cream and pastry are produced and freshly served in their own shops. In 2011 they entered the UK market with a coffee shop in London and now, according to their consultants' press release, Noerr, they have big plans for Romania. ...
more »

April 13, 2016 12:32
The local office of Austrian law firm Wolf Theiss expands its competition and state aid practice by adding new Partner Adrian Șter to its team. Adrian Șter graduated from the Faculty of Law of Babeş-Bolyai University, Cluj-Napoca in 2003, and, in 2005, from the School of Law, Nottingham University, UK. In 2006 he received his Master's degree "with Merit" in European Law from University College London. Adrian has practiced law for more than 10 years, focusing on competition law. Previously he was managing associate at Musat si Asociatii. His experience in the legal field includes assisting leading players on the local market from telecommunication, FMCG, retail, banking, pharma, energy, automotive and media. ...
more »