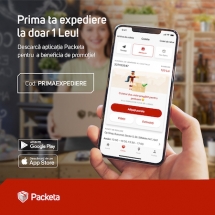 November 17, 2022 11:00
Packeta Romania, the local branch of Packeta Group, a global digital plat…
more »
Coca-Cola HBC Romania, the local beverage industry leader, publishes its lates...
more »
Curiera continues the promise of sustainability and invested in the developmen...
more »
FAN Courier, the leader of the courier market in Romania, is investing over 10...
more »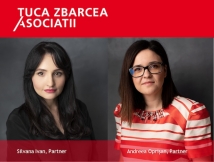 November 25, 2022 16:52
The American company Smithfield took over a Romania-based meat processed compa…
more »
Monsson, Romania's largest developer of green energy projects, has signed an a...
more »
One of the most frequent questions asked there days by renewables investors and ...
more »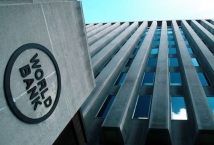 June 15, 2021 16:13
The Minister of Finance, Alexandru Nazare, and the Country Director for Romani…
more »
by Flavia Ștefura and Cristina Crețu, MPR Partners Ba...
more »
"I have decided to resign. The decision has a very precise objective. Once the c...
more »

October 19, 2022 14:10
Schoenherr și Asociații SCA advised Eurobank S.A. Greece on the sa...
more »

October 03, 2022 16:23
Land transactions pertaining to future real estate developments with a total v...
more »

July 21, 2022 12:08
Nordis Group announces sales of 123.7 million RON in the first 6 months of 202...
more »

July 11, 2022 16:39
IMMOFINANZ, one of the largest players on the local real estate market, announ...
more »

October 19, 2022 12:35
Companies in Romania lose impressive amounts of money every year because of fr...
more »

July 15, 2022 10:19
Meta Estate Trust, a holding company operating in the real estate sector, with...
more »

May 31, 2022 16:54
Smart ID Dynamics, an independent leading company in the industrial automation...
more »

May 09, 2022 21:20
Dentons assisted BRD – Groupe Société Générale and Raiffeisen Bank Roman...
more »

November 25, 2022 17:09
River Development, the developer of the Sema Parc and The Light projects, thro...
more »

November 18, 2022 15:26
The European Bank for Reconstruction and Development (EBRD) is supporting ener...
more »

October 28, 2022 16:42
Siemens Energy, one of the world's leading energy technology companies, has ...
more »

September 16, 2022 13:27
Law firm Clifford Chance has advised Actis, a leading global investor in susta...
more »