Financial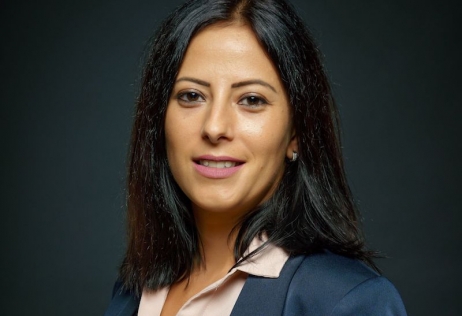 September 17, 2020 09:12
After accessing OG6 for debt restructuring to the state budget, ROMAERO obtains, under the guidance of CIT Restructuring, the second bank financing worth 14 million lei for 36 months, to support the current activity . ROMAERO also accessed a financ
more »

August 27, 2020 06:51
Any company with a 70,000 euro profit in the last two years can access the maximum grant of 200,000 euro offered by the Romanian Government with EU Funds through Action 3 of the Support Scheme "Grants for investments". Moreover, new eligible ac
more »

August 24, 2020 16:24
The impact of the COVID-19 pandemic continued to play a significant role in declining IPO activity in the first half of 2020 – as shown in the quarterly report EY - Global IPO trends: Q2 2020. Overall, Q2 2020 saw a decline in IPO activity fro...
more »

August 14, 2020 17:16
Stratulat Albulescu has successfully represented Compania Romprest Service S.A. ("Romprest"), one of the Romanian leaders in waste management, in obtaining a landmark decision by the Bucharest Court of Appeal, with the annulment of the minutes and corresponding Decision for ascertaining the irregularities and establishing the budgetary receivables issued in 2018 based on AMPOSDRU financing agreement, and with the obligation of the defendant, namely Ministry of European Funds, to reimburse the plaintiff the amount of LEI 4,724,889.90 (EUR 973,935.41), as well as to pay the plaintiff the related legal interest, starting with the date of filing the lawsuit, namely 9 February 2018, until the date of actual payment....
more »

July 23, 2020 10:30
The COVID-19 pandemic has had a profound impact on the business environment. With crypto currency as a growing part of international transactions, most businesses have exposure to crypto currency, while rogue actors are intensifying their activity ...
more »

July 23, 2020 09:44
European Commission has purposed a 2.4 trillion EUR economic recovery package for all EU states and economic sectors affected by the COVID pandemic, mainly to minimize and to fight the possible material losses which could appear due to the global c...
more »

July 15, 2020 17:38
The Eurobond issue launched on July 7, 2020 by the Ministry of Public Finance enjoyed a special interest from investors, Romania returning to the USD market for the first time in 2018. The transaction reconfirmed Romania's position as a sophisticat...
more »

May 27, 2020 11:57
Here are the last months in which the European Union (EU) and the Romanian Government are to make available up to 1 billion EUR to support the growth in the key sectors of the economy. The targeted companies are the ones that seek for investments i...
more »

May 25, 2020 09:44
GovNET organized on May 21, 2020, the sixth edition of the online conference "Non-Reimbursable Financing through State Aid - Update and practical aspects of implementing the state aid scheme 2014 - 2020", having as guests the representatives of the...
more »

April 30, 2020 14:35
The Ministry of Public Finance, through the Department of State Aid, has supplemented the budget allocated for GD 807/2014 funding program aiming at companies that are seeking new investments. Over 313 million euros are available for start-ups, SMB...
more »