Financial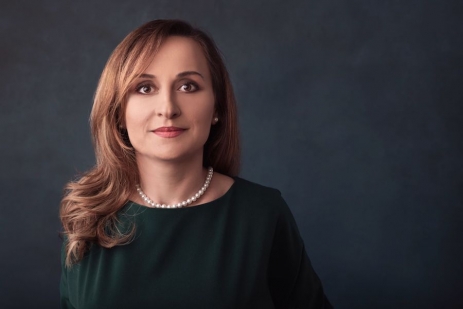 May 27, 2020 11:57
Here are the last months in which the European Union (EU) and the Romanian Government are to make available up to 1 billion EUR to support the growth in the key sectors of the economy. The targeted companies are the ones that seek for investments i
more »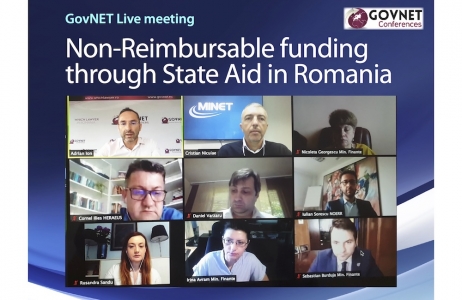 May 25, 2020 09:44
GovNET organized on May 21, 2020, the sixth edition of the online conference "Non-Reimbursable Financing through State Aid - Update and practical aspects of implementing the state aid scheme 2014 - 2020", having as guests the representatives of the
more »

April 30, 2020 14:35
The Ministry of Public Finance, through the Department of State Aid, has supplemented the budget allocated for GD 807/2014 funding program aiming at companies that are seeking new investments. Over 313 million euros are available for start-ups, SMB...
more »

April 23, 2020 14:44
ROCA Investments part of Impetum Group, the private equity model that offers capital, partnership and management solutions for consolidating Romanian businesses in difficulty, had in 2019 an investment return of 57%, reaching a value of 74% above t...
more »

April 23, 2020 14:22
Opinion article by Burcin Atakan, Partner, and Ioana Ungureanu, Manager, Financial Advisory, Deloitte Romania As the new coronavirus continues to spread across the globe, top-down measures are imposed to slow down its effects and minimize potent...
more »

April 13, 2020 09:34
In this context, Coface forecasts that 2020 will see the global economy's first recession since 2009, with a growth rate of -1.3% (after +2.5% in 2019). Coface also expects recessions in 68 countries (vs only 11 last year), world trade to fall by 4.3% this year (after a -0.4% drop in 2019), and a 25% worldwide increase in business failures (compared to our previous January forecast of +2%)....
more »

April 07, 2020 11:01
by Dimitrios Goranitis, Risk and Regulatory Advisory Partner, Deloitte Romania This article expresses the author's own opinions and it does not reflect the position of Deloitte Romania A global black swan is not an ordinary crisis. Yo...
more »

April 01, 2020 11:47
Article provided by Impetum Group Among the reactions that the Government of Romania has had to diminish the effects determined by the COVID-19 pandemic on the local business environment are the GEO 37/2020, which provides for the possibility of d...
more »

April 01, 2020 11:02
Article provided by Tuca Zbarcea si Asociatii In the context of the economic and financial difficulties caused by the spread of the COVID-19 virus, the Romanian Government has adopted the Emergency Ordinance No. 33/2020 regarding certain fiscal me...
more »

March 31, 2020 12:25
Deloitte Romania and FintechOS have created and implemented the technical solution for the "Welcome" package, which CEC Bank has integrated with its legacy systems, allowing it to launch, in March, a complex project aimed at digitalizing t...
more »