General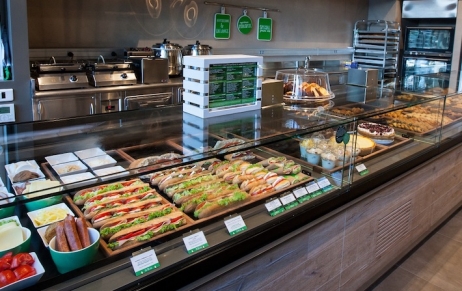 July 05, 2018 12:48
Gregory's, the largest network of coffee & Greek delis from Greece, announces its entry into the Romanian market with the opening of a unit in the northern area of Bucharest. The unit, operational from the beginning of July, offers its customers a wide variety οf coffee and food selections.
more »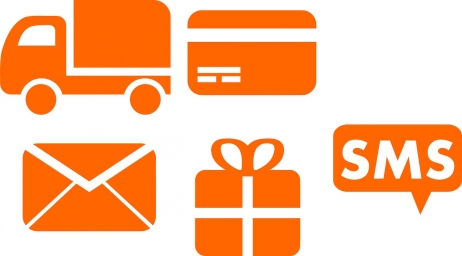 June 13, 2018 15:57
According to DPD Romania, one of the most important players on the local parcel and express delivery market, the average value of the parcel paid by the card at delivery through the mPOS service is 348.64 RON. The top cities where the card is most
more »

May 02, 2018 18:28
The scale of bribery and corruption has shown no improvement globally since 2012, despite the unprecedented level of enforcement activity and introduction of new corporate criminal liability laws in that time. This is according to the15th EY Global Fraud Survey, which surveyed 2,550 professionals across 55 countries....
more »

March 27, 2018 15:17
The Schweighofer Group, one of the leading European woodworking companies, makes a strategy change and sells its subsidiary Cascade Empire S.R.L. (Cascade Empire), as well as the Forest Management Division, Ocol Silvic Cascade Empire S.R.L., to the Swedish GreenGold Group....
more »

March 20, 2018 12:35
The Romanian economy is growing strongly, unemployment has fallen to a record low, and the financial sector is improving shows the report issued by the International Monetary Fund ( IMF). An IMF staff team visited Bucharest during March 6-16 t...
more »

March 16, 2018 14:06
Following last year's EUR 1.5 million investment in expanding its logistics capacity and software, DPD Romania, one of the largest express and parcel companies in the local market, estimates a 20% increase in turnover in 2018 and over 11 million parcels shipped during the year. In 2017, the company maintained an upward trend, with a turnover reported at the end of the year of 26.8 million. For 2018, the company will invest around 1 million euros in various business areas, including the opening of two logistics centers in Arad and Craiova....
more »

March 08, 2018 09:19
DPD Romania, one of the largest courier and express delivery companies on the local market, has launched Express Regional, a fast delivery service for envelopes and door to door parcels anywhere in Bulgaria, Hungary and Greece....
more »

February 13, 2018 16:19
Romania attracted 2 billion euros from foreign markets through a two-tranche issue of eurobonds with the lowest credit risk margins for these maturities. The Ministry of Finance borrowed, on February 1, 2018, 2 billion euro on international financial markets by issuing Eurobonds in euro, in two tranches, of which 750 million euros with a maturity of 12 years with coupon 2.50% and € 1.25 billion with a 20-year maturity of 3.375%. The issue enjoyed a high interest from investors and was over-subscribed more than twice. ...
more »

January 29, 2018 10:52
The 10th edition of the HR Excellence Awards Gala – one of the most prestigious HR events of the year and the only event that acknowledges and rewards excellence in Human Resources and people management – will take place on April 4th 2018, in Bucharest. As we seek to recognize not only the large organizations with complex HR processes, but also the projects implemented in smaller companies that have a proven impact in the business, we will reward organizations depending on their size. Thus, we will offer awards for companies with a maximum of 499 employees and companies with over 500 employees...
more »

January 17, 2018 15:06
The M&A market in Romania has reached 3.8 billion EUR in 2017, according to public sources and disclosed transactions, an analysis performed by Deloitte Romania has revealed. Overall, by adding all transactions with undisclosed value, the total market adds up to between 4 and 4.6 billion EUR, 15% higher compared to 2016, according to Deloitte estimates. ...
more »