General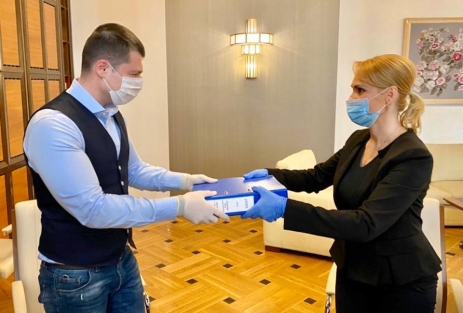 April 01, 2020 11:32
The tender was won by the only bidder enrolled in this process, who was declared the winner as a result of meeting the requirements requested in the specifications, the Turkish-German Association Bozankaya Otomotiv Marina Imalat Ithalat Ve Ihracat
more »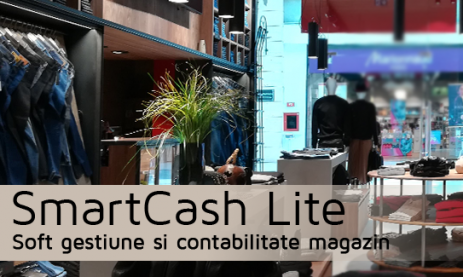 March 23, 2020 16:01
Magister Software, the largest provider of IT solutions for retail in Romania, having in the portfolio of clients the most proximity stores, distributed throughout the country, launches the social project "Order online from your local store".
more »

March 09, 2020 16:27
Sameday, one of the largest players in the local courier market, announces that from April it will use 100% recycled plastic bags in the delivery process and will be actively involved in promoting responsible packaging consumption. Sameday ...
more »

February 03, 2020 14:31
Impetum Group was formed from the meeting of three players from the Romanian business environment: CITR, the leader of the Romanian insolvency market, ROCA, the first solution to consolidate the Romanian SMEs that have a valid future, but is going ...
more »

January 29, 2020 12:48
FlightClaim.ro, a Dutch company based in Romania, specialized in assisting passengers with delayed flights, cancellations or overbooking, has obtained in court in Romania, Spain and Germany final judgments in lawsuits against airlines that did not ...
more »

January 29, 2020 10:14
MHS Holding registered an overall turnover of EUR 415 million, and an increase of total sales of new cars by 12.4% as compared to the year 2018. Automobile Bavaria, the market leader of the authorized BMW dealers' network from Romania had an...
more »

December 10, 2019 14:49
FAN Courier, the leader of the local courier market in Romania, continues to develop and consolidate the business and estimates for next year a business growth of up to 15 percent over the current year. The Romanian company, founded over 20 years a...
more »

December 06, 2019 14:37
FAN Courier is the courier company of the year, and Sameday Courier is the winner of 4 categories in the 2019 Courier and Postal Services Awards Gala, organized by GovNet Romania. After the success registered every spring by the Romanian Cou...
more »

November 22, 2019 15:53
FAN Courier, the leader of the local courier market, consolidates its position through the acquisition of SLS CARGO company, founded in 2014 by businessman Mihai Stoica.The transaction was completed by the shareholders of the two companies at the beginning of November and is currently under approval by the Competition Council....
more »

November 14, 2019 16:55
The company image is essential. Identifying the applicable legislation to your company is a process that induces uncontrollable stress, requires a large amount of resources and often physically and mentally exhausts the responsible person....
more »