General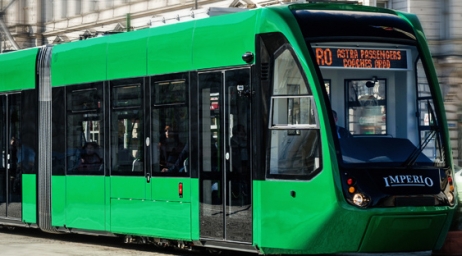 July 02, 2020 08:43
The Bucharest Court of Appeal accepted the request of Astra Vagoane Călători Arad, forcing the Bucharest City Hall to execute the previous decision of the National Council for Solving Complaints (CNSC) in the context of the tender for the purchas
more »

June 17, 2020 17:44
During the 60-day state of emergency, the data and internet traffic increased on average by 26%, i.e. 30% on fixed networks and 5% on mobile networks, while voice traffic increased on average by 11%, compared to the 60 days preceding the initiation
more »

June 16, 2020 14:32
OER, the Romanian Network of Energy Cities, announces the launching of a new financing instrument, European City Facility (EUCF), a ground-breaking initiative that will support local authorities from the EU-27 and UK to develop investment concepts ...
more »

June 03, 2020 08:33
Remote work, also called telework, represent any task that you can perform for your employer (or client) from outside the company premises (e.g., programming, creative design, translation, project management, virtual assistance, writing, digital ma...
more »

June 02, 2020 12:51
Analysis reveals that the COVID-19 pandemic disrupted many business plans leading to the delay or cancellation of 35% of 2019 foreign direct investment (FDI) projects into Europe, according to the 20thedition of EY Europe Attractiveness survey...
more »

May 27, 2020 12:31
A typical fraud case lasts 14 months before detection and causes a loss of over $8,000/month, according to the Association of Certified Fraud Examiners (ACFE) 2020 Report to the Nations. When considering today's financial landscape, where transac...
more »

May 22, 2020 12:39
Cross-border sales have increased by 75% since the beginning of the year, compared to the last months of 2019, amid the increase in online orders, but also the improvement of delivery services, according to Coletăria.ro. The situation generated by...
more »

May 13, 2020 18:05
Data provided by the National Institute of Statistics showed a steep decrease in production in the romanian industrial sector by 3.4% (gross series) and 12.4% respectively (series adjusted according to the number of working days and seasonality). If ...
more »

May 13, 2020 11:34
Opinion article by Dimitrios Goranitis, Risk Advisory Partner, Deloitte Romania This article expresses the author's own opinions and it does not reflect the position of Deloitte Romania For the last three decades, Romania has enjoyed unprece...
more »

May 08, 2020 16:12
The hotels, restaurants, bars and cafes that are or will become Selgros customers will enjoy a 15% discount on the first purchase made between May 15 and June 30, a discount that Selgros offers as a support for resuming their activity announced the...
more »