General

September 09, 2022 13:35
The National Confederation of Women's Entrepreneurship (CONAF) launches the DigitalUP project, in Constanța, on September 12, with the aim of bringing together entrepreneurs, with decision-makers from the central and local administration, with mul
more »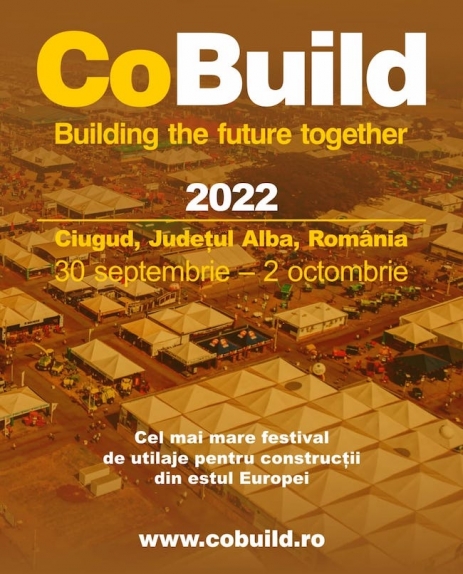 August 31, 2022 11:07
The last few years, dominated by the COVID-19 pandemic, have greatly reduced the direct interaction between producers and buyers in all sectors of the economy. Also, the current economic context and the transformations that the national economy as
more »

July 21, 2022 07:17
Abris Capital Partners has supported GreenGroup in acquiring SIGAD, a Romanian developer of environmental reporting software. The acquisition marks the launch of GreenGroup's 'Circular Innovations' division, which will invest in start-up and ...
more »

June 06, 2022 15:43
Alexandrion Group, the biggest producer and distributor of spirits and wines in Romania, kicked off an international tour for the presentation of the Carpathian Single Malt, through an event organized at Washington D.C., the United States of Americ...
more »

May 30, 2022 12:29
Supply chain challenges arising from the COVID-19 pandemic and Russia's invasion of Ukraine could result in a potential €920 billion cumulative loss to gross domestic product (GDP) across the Eurozone by 2023, according to a report re...
more »

May 30, 2022 12:26
Cyber-attacks have reached an unprecedented level, and the phenomenon noticed internationally is becoming more and more visible in Romania. In mid-April, Dan Cîmpean, Director of the National Cyber ​​Security Directorate (DNSC), warned th...
more »

May 13, 2022 09:44
FAN Courier, inaugurated the most recent investment in recent years, the Cluj-Napoca regional HUB. For the construction of the HUB in Cluj-Napoca, FAN Courier has invested 14.5 million euros, this being the first project in Romania provided with a ...
more »

April 26, 2022 13:26
On April 15th 2022, Vectr Fitness (part of African Industries Group, a group of privately held companies), and Resource Partners, the majority shareholder of World Class Romania, announced the execution of a transaction incorporating the company un...
more »

April 13, 2022 15:56
The National Confederation for Women Entrepreneurship - CONAF points out that the intensity of inflation will affect especially small and medium-sized companies, both in terms of increasing production costs and increasing the cost of credit. In add...
more »

April 08, 2022 09:10
FAN Delivery, the fast delivery online personal shopping platform, launched last year by FAN Courier, is accelerating its national expansion and is operational, starting this month in Timișoara, the third largest city, after Bucharest and Cluj-Nap...
more »