General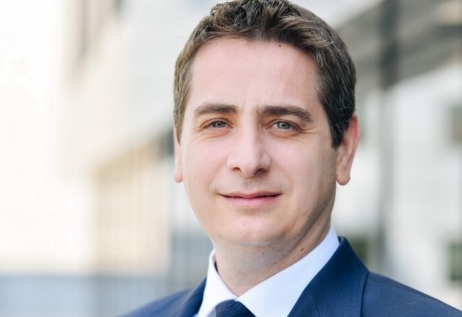 January 30, 2023 17:10
Romania's mergers and acquisitions (M&A) market reached a record in 2022 in terms of value and number of deals, according to an analysis conducted by Deloitte Romania. The estimated total market value for both disclosed and undisclosed transa
more »

December 19, 2022 15:02
During the presentation event of Romania CST Index 2022, Cristian Lazăr, Board member and Managing Partner GreenPoint Management, was awarded the Gold level recognition award following the analysis of non-financial information on sustainability go
more »

December 13, 2022 16:39
FAN Courier estimates that it will end 2022 with a turnover of 225 million euros, up 10% on the previous year, amid a year full of challenges and uncertainties. The company continued in 2022 the massive investments in technology, digitization and a...
more »

November 17, 2022 11:00
Packeta Romania, the local branch of Packeta Group, a global digital platform for e-commerce and the company with the largest network of pick-up points in Central and Eastern Europe, launches the Packeta mobile application for parcel deli...
more »

November 10, 2022 17:12
Coca-Cola HBC Romania, the local beverage industry leader, publishes its latest sustainability report, a document that presents an overview of the company's sustainability vision, goals, and milestones, based on non-financial results for 2021. Co...
more »

November 03, 2022 14:20
Curiera continues the promise of sustainability and invested in the development of the business in 2022, respecting the company's mission to deliver parcels to beneficiaries in the most environmentally friendly way possible. Starting from November...
more »

October 26, 2022 17:34
FAN Courier, the leader of the courier market in Romania, is investing over 10 million euros to develop the network of lockers on a national level, through which the end customer will no longer depend on the courier's daily schedule. The company ha...
more »

October 21, 2022 14:40
FAN Delivery, the online personal shopping platform with fast delivery, created by FAN Courier, launches this month "Priority by FAN Delivery", an ultra-fast delivery service available in 6 cities, accessible to any retailer that wants to offer its...
more »

September 09, 2022 13:35
The National Confederation of Women's Entrepreneurship (CONAF) launches the DigitalUP project, in Constanța, on September 12, with the aim of bringing together entrepreneurs, with decision-makers from the central and local administration, with mul...
more »

August 31, 2022 11:07
The last few years, dominated by the COVID-19 pandemic, have greatly reduced the direct interaction between producers and buyers in all sectors of the economy. Also, the current economic context and the transformations that the national economy as ...
more »