General

September 20, 2019 11:08
The bankruptcy of RAFO arises as a natural consequence of the fact that the investors' intentions did not materialize in a transaction, corroborated with the expiration, on August 22, a.c., of the company's reorganization plan, of 18 months. It is
more »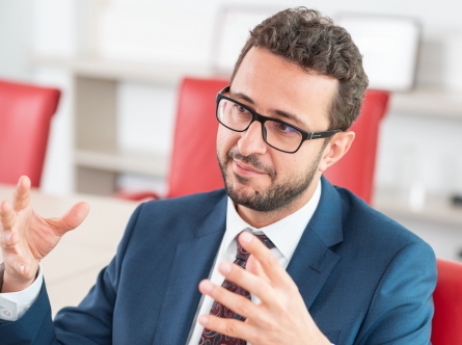 September 13, 2019 15:54
by Iulian Sorescu, Financial Advisor, Auditor at NOERR On 12 September 2019, the Ministry of Public Finances published two new draft amendments to state aid legislation, specifically the state aid scheme governed by G.D. 807/2014 on investme
more »

July 23, 2019 10:13
The media and entertainment industry in Romania will reach the USD 3 billion threshold in 2019, 7.1% up from 2018, but remains the smallest market in Central and Eastern European (CEE), according to the 20th edition of PwC Global Entertainment &amp...
more »

July 05, 2019 11:52
In May 2019, Serapis Integrated Facility Management SA received a truly exceptional diploma from the Brașov Chamber of Commerce and Industry. This comes as a recognition of winning in thirteen consecutive editions of the fourteen counts of the Cou...
more »

June 20, 2019 13:06
Digital infrastructure today is important to a city's economic vitality and quality of life, on par with physical infrastructure like roads, bridges, and water pipes. Yet most components of a city's digital backbone are insufficient to meet the...
more »

May 30, 2019 12:36
Authors: Adrian Teampău, Associate Partner, Department of Tax and Legal Assistance and Laura Ciobanu - Manager, Environmental Consultancy, EY Romania The European Union aims to become a global leader in waste management and recycling, but Rom...
more »

May 14, 2019 14:07
Sigfox, the world leader in IoT (Internet of Things) technology, was launched in Romania through its local partner Simple IoT. Romania joins over 60 countries already part of the network benefiting from the mass use of IoT technology. Sigfox, the ...
more »

May 07, 2019 10:04
The National Commission for Strategy and Prognosis revised the inflation projection for the end of this year to 3.2%, up from the 2.8% in the previous estimation, while the average exchange rate projections stands at 4.74 lei / euro. The Progn...
more »

April 25, 2019 11:35
The Romanian Courier and Postal Services Forum organised by Govnet invited C-suite industry leaders to a diverse agenda of panel discussions, key note speeches and networking sessions. The conference atmosphere reflected an indisputable enthusiasm ...
more »

April 22, 2019 14:45
Luxury brand of jewelry and accessories FREYWILLE relocates shop to the Radisson BLU hotel in Bucharest the company announced. FREYWILLE's jewellery collections can now be found in a new location, besides the one in Baneasa Shopping Mall, at the Rad...
more »