General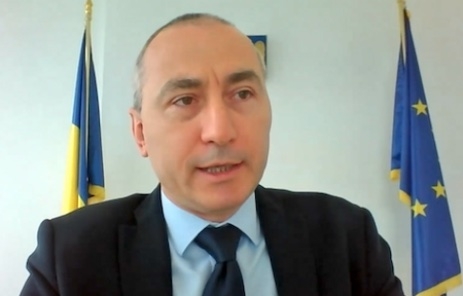 May 13, 2021 18:10
According to a market study by ANCOM, 65% of respondents have used postal services in the last 12 months, the general satisfaction with this type of service being 8.2 points out of a maximum of 10. At the same time, 71% of users of postal serv
more »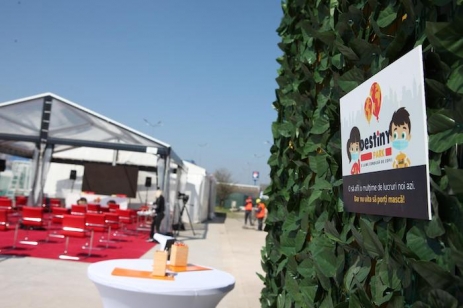 April 28, 2021 14:13
Destiny Park Băneasa the most important edutainment center in Eastern Europe will open its gates for children starting with September, if the regulations regarding the pandemic allow it. Destiny Park is a project based on an investment of 5 mill
more »

April 21, 2021 07:06
The Competition Council initiated, ex officio, two investigations aiming at a possible abusive behavior of the companies Distribuţie Energie Electrică România SA and, respectively, Distribuție Energie Oltenia SA, on the electricity distribution...
more »

April 13, 2021 14:04
In the complicated health context generated by the COVID-19 pandemic, but also as a result of UEFA directives and protocols on football competitions with spectators, the Romanian Football Federation entrusted to DEKRA Romania the extremely importan...
more »

March 31, 2021 16:56
Sameday announces the expansion of the service easybox, by inaugurating the 1,000th locker. The company aims to double the existing network, until in the first quarter of 2022. Operator of the largest automated delivery structure in Romania, Same...
more »

March 30, 2021 10:36
Primăria Municipiului Arad lansează campania "ARAD VERDE VIU", o campanie organizată în contextul punerii în circulație a unor tramvaie noi, eficiente energetic, prin Proiectul ,,Achiziție material rulant electric, 4 tramvaie dublă a...
more »

March 29, 2021 19:52
Adrian Mihai takes over the position of CEO within FAN Courier, the leader of the local courier market, a Romanian entrepreneurial company, founded 23 years ago by Felix Pătrășcanu, Adrian Mihai and Neculai Mihai. The company's shareholders and...
more »

March 24, 2021 18:32
The Competition Council sanctioned with 6.9 million lei (approx. 1.4 million euros) six companies that offer public catering services (food & beverage) inside the Henri Coandă Bucharest International Airport for setting prices. Henri Coandă ...
more »

March 23, 2021 16:12
Mazars, the international audit, tax and advisory firm, released its new 'Mazars 2020 C-suite barometer', a comprehensive report of business executives' views and outlook for 2021, based on insights from over 500 C-suite leaders around the wo...
more »

March 22, 2021 12:11
In 2016 I bought my first electric car and since then I have driven over 70,000 km purely electric so as an early adopter of EV's, when Suzuki invited me to drive for a few days their new Plug-in Hybrid model, the Across, I was curious to see how d...
more »