General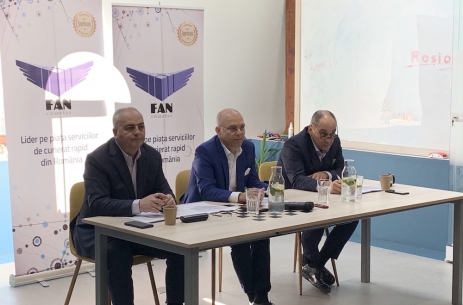 December 10, 2019 14:49
FAN Courier, the leader of the local courier market in Romania, continues to develop and consolidate the business and estimates for next year a business growth of up to 15 percent over the current year. The Romanian company, founded over 20 years a
more »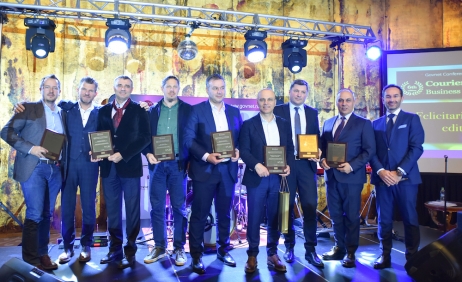 December 06, 2019 14:37
FAN Courier is the courier company of the year, and Sameday Courier is the winner of 4 categories in the 2019 Courier and Postal Services Awards Gala, organized by GovNet Romania. After the success registered every spring by the Romanian Cou
more »

November 22, 2019 15:53
FAN Courier, the leader of the local courier market, consolidates its position through the acquisition of SLS CARGO company, founded in 2014 by businessman Mihai Stoica.The transaction was completed by the shareholders of the two companies at the beginning of November and is currently under approval by the Competition Council....
more »

November 14, 2019 16:55
The company image is essential. Identifying the applicable legislation to your company is a process that induces uncontrollable stress, requires a large amount of resources and often physically and mentally exhausts the responsible person....
more »

October 24, 2019 10:10
The latest results of the FIC Business Sentiment Index show that trust in the legislative environment remains low following the debacle of Emergency Ordinance No. 114/2018 but it has not further deteriorated. Romania continues to score poorly on in...
more »

October 08, 2019 15:03
EU data reveals strong growth for freight trade airports in Eastern Europe. Three airport hubs in the Balkan region rank in the top 5 fastest growing over the last decade, and six airport hubs in the wider Eastern European region rank in the top 10. ...
more »

September 20, 2019 11:08
The bankruptcy of RAFO arises as a natural consequence of the fact that the investors' intentions did not materialize in a transaction, corroborated with the expiration, on August 22, a.c., of the company's reorganization plan, of 18 months. It is ...
more »

September 13, 2019 15:54
by Iulian Sorescu, Financial Advisor, Auditor at NOERR On 12 September 2019, the Ministry of Public Finances published two new draft amendments to state aid legislation, specifically the state aid scheme governed by G.D. 807/2014 on investme...
more »

July 23, 2019 10:13
The media and entertainment industry in Romania will reach the USD 3 billion threshold in 2019, 7.1% up from 2018, but remains the smallest market in Central and Eastern European (CEE), according to the 20th edition of PwC Global Entertainment &amp...
more »

July 05, 2019 11:52
In May 2019, Serapis Integrated Facility Management SA received a truly exceptional diploma from the Brașov Chamber of Commerce and Industry. This comes as a recognition of winning in thirteen consecutive editions of the fourteen counts of the Cou...
more »