Local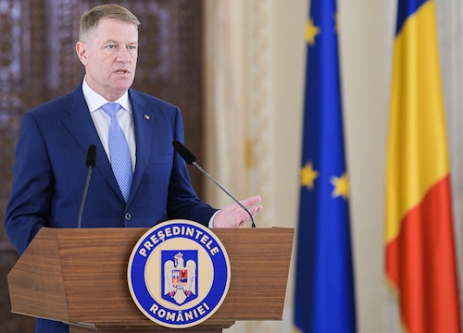 February 20, 2020 13:54
The President of Romania, Mr. Klaus Iohannis, signed on Thursday, February 2020 the following decrees, thus accepting the proposals of the Minister of Justice, Cătălin Predoiu: The decree for the appointment as prosecutor general of th
more »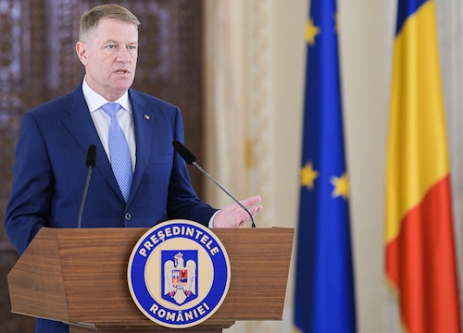 February 20, 2020 13:54
The President of Romania, Mr. Klaus Iohannis, signed on Thursday, February 2020 the following decrees, thus accepting the proposals of the Minister of Justice, Cătălin Predoiu: The decree for the appointment as prosecutor general of the Pr
more »

November 25, 2019 10:36
President Klaus Iohannis has won a new term of president by greeting "the most categorical victory ever achieved against PSD". The acting president leads the race after the Permanent Electoral Authority centralized the results from almost all section...
more »

November 04, 2019 18:47
With 240 votes "for", the Orban government has received the Parliament's vote on investment. Prime Minister-designate Ludovic Orban said that the "boycott" of PSD and Pro Romania from the joint plenary of the Parliament shows that the two parties...
more »

October 28, 2019 15:54
The proposal of Ludovic Orban as the date for the Government's investment, for Wednesday, October 30, failed to vote in the meeting of the Permanent Offices, where PSD and PRO Romania opposed. It was decided that the ministers proposed by the National Liberal Party should be heard on Tuesday and Wednesday, and that the vote in the plenary of the Parliament should be on Monday, November 4, from 2 pm. ...
more »

October 10, 2019 15:32
The plenary of the Romanian Parliament approved on Thursday October 10 the no-confidence motion submitted by the opposition with 238 votes "for". 399 parliamentarians were present and the total votes for adoption of the motion - 238, votes agains...
more »

September 19, 2019 13:08
With 17 votes out of 22 the COREPER Council approved Laura Codruța Kovesi as the head of the European Public Prosecutor's Office. The decision comes in the context where the negotiating teams of the European Parliament and the EU Council maintained ...
more »

May 29, 2019 16:13
The Chamber of Deputies vacated Liviu Dragnea's deputy seat on Wednesday, May 29, but also the post of President of the Chamber of Deputies after he was sentenced to 3 years and 6 months imprisonment in the fictive employment file from the Child Prot...
more »

May 27, 2019 15:24
The High Court of Cassation and Justice sentenced the Social Democratic Party's chairman, Liviu Dragnea, to 3 years and 6 months imprisonment with execution for instigating abuse of service in the fictitious employment file from the General Directorate for Social Assistance and Child Protection in Teleorman county....
more »

April 04, 2019 16:37
President Klaus Iohannis announced the themes that were passed to Parliament as of national interest and will be discussed at the May 26 referendum: banning the GEO in the field of crime and banning amnesty and pardon for corruption offences. Cit...
more »