Investments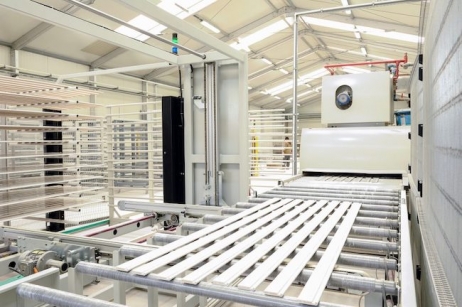 January 20, 2022 10:28
ROCA Industry, the holding company that brings together companies in the field of construction materials in the portfolio of ROCA Investments, has signed a contract for the acquisition of a 70% stake in Eco Euro Doors. The largest Romanian manufac
more »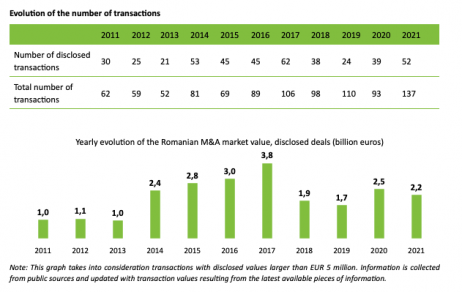 January 10, 2022 13:22
Romania's mergers and acquisitions (M&A) market reached an all-time record in 2021 in terms of number of deals, having recorded 137 transactions, according to an analysis conducted by Deloitte Romania. The estimated total market value for bot
more »

December 11, 2021 10:07
Honeywell announced the launch of its first security operations centre (SOC) in Europe, based in Romania. The SOC focuses on operational technology (OT) cyber threat detection, prevention and management in industrial environments and critical infra...
more »

November 05, 2021 12:12
The German company EMZ, based in Nabburg, Bavaria, has decided to set up a new production unit in Resita. The Bavarian company's investment project of about EUR 5 million means for the city in a first phase between 50 and 100 new jobs, respectively 5...
more »

November 02, 2021 16:57
Biofarm (BIO stock symbol), one of the most important drug manufacturers in Romania, inaugurated a new production and testing facility in Bucharest, in which over 35 million euros were invested. With a usable area of over 10.000 sqm and an a...
more »

October 18, 2021 15:45
ClusterPower has officially inaugurated the investment of almost 40 million euros from Mischii, Dolj County, in a technology park where five data centers and a power generation unit will be built to ensure the consumption of the entire campus. The...
more »

April 26, 2021 13:55
REI Finance Advisors, consultancy company specialized in attracting non-reimbursable funds for Romanian companies, has successfully brokered 2,5 million euros in state aid for Sterk Plast, one of the most important plastic production companies in R...
more »

March 03, 2021 12:32
In the factory located in Roman, Neamt County, AMF-Bruns will manufacture laser parts and welded assemblies for conveying systems and for the automotive industry as a supplier for European and worldwide customers. The greenfield investment a...
more »

December 17, 2020 15:49
ROCA Investments announces the entry into the shareholding of Artesana, a Romanian brand of artisanal dairy products on the local market. By acquiring a 20% stake, ROCA will focus on building and equipping a new dairy plant, which will increase the...
more »

December 02, 2020 17:43
The Catalyst Romania investment fund, supported by 3TS Capital Partners, launches its second fund intended to finance technology, media and telecom companies, after the completion of the first round of capitalization. The fund, which aims to raise ...
more »