Investments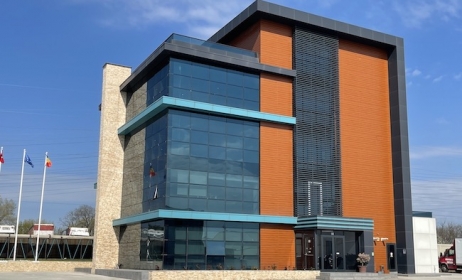 April 26, 2021 13:55
REI Finance Advisors, consultancy company specialized in attracting non-reimbursable funds for Romanian companies, has successfully brokered 2,5 million euros in state aid for Sterk Plast, one of the most important plastic production companies in R
more »

March 03, 2021 12:32
In the factory located in Roman, Neamt County, AMF-Bruns will manufacture laser parts and welded assemblies for conveying systems and for the automotive industry as a supplier for European and worldwide customers. The greenfield investment a
more »

December 17, 2020 15:49
ROCA Investments announces the entry into the shareholding of Artesana, a Romanian brand of artisanal dairy products on the local market. By acquiring a 20% stake, ROCA will focus on building and equipping a new dairy plant, which will increase the...
more »

December 02, 2020 17:43
The Catalyst Romania investment fund, supported by 3TS Capital Partners, launches its second fund intended to finance technology, media and telecom companies, after the completion of the first round of capitalization. The fund, which aims to raise ...
more »

November 23, 2020 11:09
Construction materials producer Austrotherm obtained State aids for a project worth EUR 3 million through GD/807 to expand the production capacity of extruded polystyrene at the Roman (Neamț county) plant. The total amount of the in...
more »

October 23, 2020 08:28
ČEZ Group has approved the sale of its assets in Romania to funds managed by Macquarie Infrastructure and Real Assets ("MIRA"). The assets consist of 7 companies, including the electricity distribution network, electricity supply and the large...
more »

September 30, 2020 15:49
Eleven participants from eight countries were selected this year to pitch their startups at Startup Avalanche, in front of a jury consisting of leading investors from all over the world. Startup Avalanche is a competition organized within Tech...
more »

September 04, 2020 10:31
Deloitte Romania and Reff & Associates, the law firm representing Deloitte Legal global network in Romania, provided assistance to Haier Tech, a Romanian company belonging to the Haier Group, in the project for building in Prahova county the fi...
more »

August 24, 2020 16:50
ROCA Investments, part of Impetum Group, joins the shareholders of BICO Industries, the leader in the fiberglass mesh market in Eastern Europe and the largest domestic producer of fiberglass fittings. With an estimated market share of 35% nationally ...
more »

July 31, 2020 09:40
Rompetrol Rafinare, a member company of KMG International, has completed a new investment project to increase the degree of crude oil processing and optimize operational flows. With a value of over 1.4 million dollars, the project was recently...
more »