Investments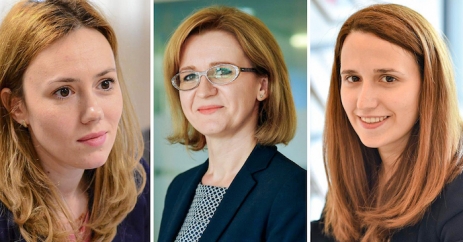 September 04, 2020 10:31
Deloitte Romania and Reff & Associates, the law firm representing Deloitte Legal global network in Romania, provided assistance to Haier Tech, a Romanian company belonging to the Haier Group, in the project for building in Prahova county the fi
more »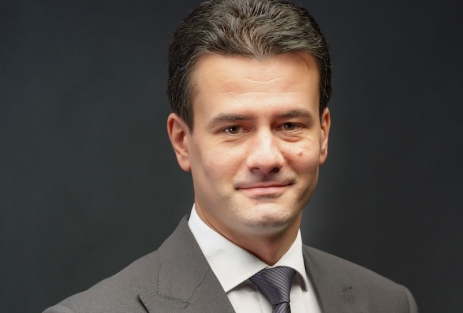 August 24, 2020 16:50
ROCA Investments, part of Impetum Group, joins the shareholders of BICO Industries, the leader in the fiberglass mesh market in Eastern Europe and the largest domestic producer of fiberglass fittings. With an estimated market share of 35% nationally
more »

July 31, 2020 09:40
Rompetrol Rafinare, a member company of KMG International, has completed a new investment project to increase the degree of crude oil processing and optimize operational flows. With a value of over 1.4 million dollars, the project was recently...
more »

July 27, 2020 17:42
The company Roserv Oil, part of the GRAMPET Group, acquired the industrial platform of the RAFO Onești refinery, within a public capitalization procedure, coordinated by CITR, the leader of the insolvency market in Romania. The transaction for the...
more »

April 07, 2020 13:30
Frigotehnica, a company owned by ROCA Investments, intends to support the increasing trend of business in the last years also for 2020 and to base its development strategy on a direct connection between the cold and the food industry, an area that ...
more »

February 24, 2020 16:00
Sphera Franchise Group reports consolidated sales of RON 954.7 million (EUR 201 million)for the full year 2019, representing an increase of 23.8% compared to previous year, after a 19% increase in sales in Q4 2019, up to RON 260 million. The...
more »

January 29, 2020 11:24
MedLife Medical System announced the acquisition of a land area of ​​9,500 square meters and of buildings with a built area of ​​5,000 square meters, while renting an adjacent land area of ​​2,500 square meters, respectively buildings o...
more »

September 17, 2019 11:46
The Minister of Public Finance announced 7 new financing agreements granted under the state aid scheme to stimulate major investments (GD no.807 / 2014). In 2019, commitment loans for the provision of state aid worth over 1.6 billion lei are...
more »

July 16, 2019 12:52
Holcim Romania and Oresa signed the contract for the purchase of 100% of the shares of Somaco Grup Prefabricate. The acquisition is subject to regulatory approvals by the Romanian Competition Council. Holcim Romania, part of LafargeHolcim, plans t...
more »

May 13, 2019 09:34
Superbet, the largest omni-channel sports betting and gaming operator in Romania, and Blackstone announce a €175m strategic minority equity investment in Superbet by funds managed or advised by Blackstone's Tactical Opportunities business. Term...
more »