Investments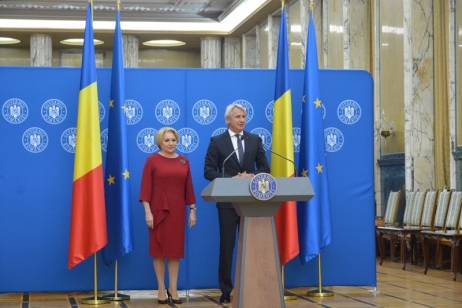 September 17, 2019 11:46
The Minister of Public Finance announced 7 new financing agreements granted under the state aid scheme to stimulate major investments (GD no.807 / 2014). In 2019, commitment loans for the provision of state aid worth over 1.6 billion lei are
more »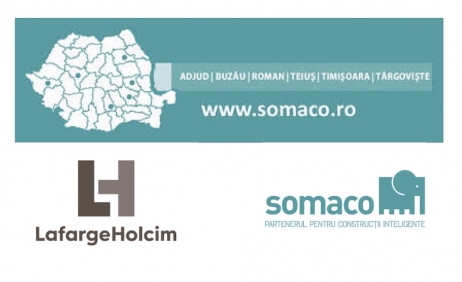 July 16, 2019 12:52
Holcim Romania and Oresa signed the contract for the purchase of 100% of the shares of Somaco Grup Prefabricate. The acquisition is subject to regulatory approvals by the Romanian Competition Council. Holcim Romania, part of LafargeHolcim, plans t
more »

May 13, 2019 09:34
Superbet, the largest omni-channel sports betting and gaming operator in Romania, and Blackstone announce a €175m strategic minority equity investment in Superbet by funds managed or advised by Blackstone's Tactical Opportunities business. Term...
more »

April 23, 2019 15:15
Austrian company Cineplexx International has bought Grand Cinema & More from Baneasa Shopping City through Cineplexx Romania and thus joins the local market as the owner of a multiplex with a capacity of 2,700 seats. In addition to the acq...
more »

April 23, 2019 12:20
Flashpoint is the new name of Buran Venture Capital, the leading financial group offering equity and debt financing solutions for software companies. After rebranding, the company also announced the launch of a new product, a Venture Debt fund dedi...
more »

January 30, 2019 10:51
Private healthcare services provider MedLife announces the acquisition of Hungarian company Rózsakert Medical Center one of the top 10 private healthcare providers in Hungary with 40,000 patients annually. In 2017, the hungarian company posted a t...
more »

November 27, 2018 16:10
Elbit Systems inaugurated on November 27, 2018 a new Land Systems engineering and manufacturing facility near Bucharest, Romania in a ceremony attended by senior officials and industry representatives. The inaugurated facility will operate as a production and integration center for the Company's turrets and weapon stations that are contracted in local programs and serve as a regional hub catering for demand from other countries. ...
more »

October 04, 2018 15:07
Dunapack Rambox, the local subsidiary of the Dunapack Packaging division, part of the Austrian group of Prinzhorn Group, announces the start of construction works for the new corrugated corrugated packaging factory in Bolintin-Deal. The new Dunapack Rambox production unit will work in addition to the existing plant in Sfantu Gheorghe, Covasna, to be benefited from a significant technical upgrade....
more »

September 27, 2018 11:29
Mid Europa Partners, the leading private equity investor in Central and Eastern Europe, announced that it has entered into an agreement to acquire 100% of shares in Urgent Cargus from Abris Capital Partners. The transaction is subject to customary clearance by anti-trust authorities and is expected to close in Q4 2018....
more »

August 31, 2018 13:33
Law firm Biriş Goran represented its client, CloudTreats Inc., in the sale of its leading food delivery platform, hipMenu.ro, toDelivery Hero, one of the largest online food-delivery groups in the world. The Biriş Goran team was compo...
more »