Energy

November 27, 2020 09:20
Electric vehicles sales are expected to reach an annual growth rate of 30% over the next ten years, so that by the end of the decade one in three new cars sold globally will be electric, according to the Deloitte report "Electric Vehicles. Settin
more »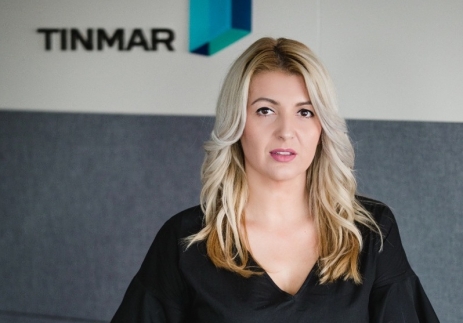 October 01, 2020 18:18
Tinmar Energy announced a partnership with SelfPay, through which it provides customers with much faster accessibility through the 200 self-service stations located in key points in the country. This strategic decision is in line with the company's
more »

August 24, 2020 17:14
The Kazakh-Romanian Energy Investment Fund (FIEKR) signed with Calik Enerji (Turkey) the EPC (Engineering, Procurement and Construction) contract for the turnkey construction of the cogeneration plant on the Petromidia platform. FIEKR is owned by K...
more »

August 14, 2020 17:43
Rompetrol Rafinare, a member company of the KMG International Group, recorded declining financial results in the first half of 2020, due to unprecedented volatility in the oil market, but also the impact generated by the influences of COVID-19 on the...
more »

June 18, 2020 17:32
Five of the most important companies active in the renewable energy sector, legally represented by Țuca Zbârcea & Asociații, have submitted a motion for the annulment of Minister of Public Finance's Order No. 1210/2014 and of the Central F...
more »

June 15, 2020 16:26
Dietsmann, one of the leading global Operation & Maintenance providers for the energy industry, acquired the shares of KAROM Servicii Profesionale in Industrie from Kraftanlagen Romania and Kremsmueller Romania. The transaction initiated i...
more »

May 22, 2020 09:38
KMG International Group continued for the first four months of the year to consolidate and develop its retail activities in the Black Sea region, by opening 12 new fuel stations, but also expanding the range of products and services offered. T...
more »

May 08, 2020 14:26
Hidroelectrica signed the contract for legal assistance services for the IPO with Dentons Europe SPARL, which offered the price of 429,000 euros, compared to 700,000 euros, the estimated value of the acquisition. "By signing the contract for listi...
more »

May 05, 2020 17:49
Slovenian company Resalta has reached a new milestone, entering Romania as the 10th market in which it will continue with its mission to provide energy efficiency services and develop renewable energy projects. For the Romanian market, ...
more »

April 13, 2020 10:43
In the period the first of January 2020 to February 29 2020, the primary energy resources decreased by 2.0%, and those of electricity increased by 2.1%, compared to the same period of the previous year shows data presented by the national Institute...
more »