Energy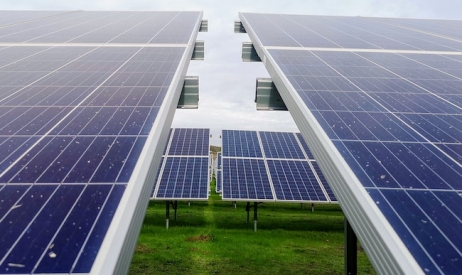 September 13, 2021 08:52
Enel Green Power Romania, part of the Enel group, signed two contracts with the Renewables & Storage Development (RSD) Division of Mytilineos for the purchase of two photovoltaic power plant projects located in Giurgiu and Teleorman counties, w
more »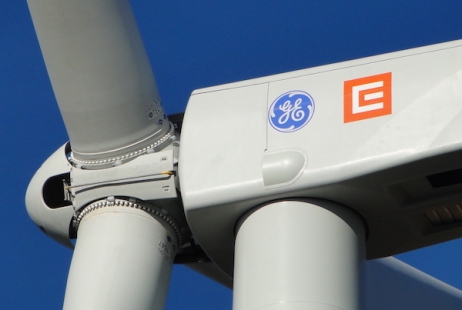 August 24, 2021 16:30
Axpo announced the signing of a long term electricity purchase agreement (PPA) with CEZ's Fântânele-Cogealac-Gradina wind farm, part of the energy portfolio held by Macquarie Asset Management in Romania. The 7-year agreement with CEZ's onshore
more »

June 28, 2021 12:15
Axionet IoT, local company responsible for the development of the regional network of charging points for Polyfazer electric cars, with over 100 stations in Romania alone, announces the signing of a strategic partnership with the Altex Group in ord...
more »

June 02, 2021 10:54
Arçelik, one of the main players in the electronics and home appliances industry, owner of Arctic, the largest home appliance manufacturer in Romania, announced the issuance of green bonds, a premiere on international markets from an industrial co...
more »

May 25, 2021 11:01
In 2020, global renewable energy capacity investments grew 2% to US$303.5b, the second-highest annual figure recorded to date despite the impact of the global COVID-19 pandemic. However, the 57thEY Renewable Energy Country Attractiveness Index (REC...
more »

May 20, 2021 10:56
ENGIE Romania has completed the acquisition of an operational photovoltaic park, with a total installed capacity of 5.46 MWp, from a company owned by two German investors. The photovoltaic park is located in the southern part of Romania, in the vi...
more »

May 17, 2021 08:26
On 13 May 2021, Schoenherr Romania organised a webinar on current trends in the Romanian renewable energy sector, where it also launched renew Romania – a guide for investors and developers active in this market. The event was hosted ...
more »

May 11, 2021 10:44
Schoenherr si Asociatii SCA advised Risen Energy Solar Project GmbH on the sale of a photovoltaic ("PV") project with an installed capacity of 20 MW, located in Giurgiu county, Romania to Alternus Energy Group plc. Through this transaction, Risen ...
more »

May 10, 2021 14:45
The Competition Council sanctioned the company Delgaz Grid SA, a member of the E.ON group, with a fine of about 30 million lei (approximately 6.1 million euros) for abuse of a dominant position on the market of services related to natural gas distr...
more »

April 01, 2021 13:11
The sale of Romanian assets was concluded on March 31, 2021 between CEZ Group and the funds managed by Macquarie Infrastructure and Real Assets (MIRA). The sale includes a total of seven Romanian companies, including the electricity distribution ne...
more »