Energy

April 04, 2022 16:24
Dentons, the world's largest law firm, assisted Romgaz in contracting a €325 million loan facility to partially finance its acquisition of shares in ExxonMobil Exploration and Production Romania Limited (EMEPRL). Raiffeisen Bank grant
more »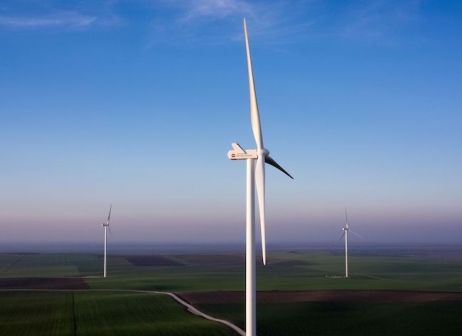 March 17, 2022 12:19
EDP ​​Renewables mobilizes resources and teams in various geographical areas, including Romania, to implement a package of measures and provide humanitarian assistance in response to the emergency generated by the conflict in Ukraine. In the im
more »

March 17, 2022 12:17
Axionet IoT, a local service company for Machine to Machine (M2M) services, Internet of Things (IoT), electro-mobility and green energy production, announces the completion of a large project for the ALTEX group, which aimed to implement modern pow...
more »

February 25, 2022 13:59
The Ministry of Energy has announced the immediate availability of a funding package totalling approximately €600 million of non-reimbursable funds in the field of renewable energy, aimed at SMEs, large companies and start-ups alike, fa...
more »

December 21, 2021 09:05
Recent updates regarding the regulation for issuance of authorizations and licenses in the electricity sector opinion article by Vlad Cordea, Senior Associate MPR PartnersAt the beginning of December, the Regulation for the issuance of...
more »

October 28, 2021 12:55
Corporate commitments to net-zero accelerated over the last two years, with almost one-third (30%) of Europe's largest listed companies now having pledged to reach net-zero by 2050, according to a new studyby Accenture (NYSE: ACN). The Accentur...
more »

October 27, 2021 14:36
Dorna natural mineral water brand takes a new step towards a waste-free world and announces the launch of a Romanian river cleaning campaign This fall, Dorna announces a new long-term commitment as part of its sustainability strategy - becoming wa...
more »

September 13, 2021 08:52
Enel Green Power Romania, part of the Enel group, signed two contracts with the Renewables & Storage Development (RSD) Division of Mytilineos for the purchase of two photovoltaic power plant projects located in Giurgiu and Teleorman counties, w...
more »

August 24, 2021 16:30
Axpo announced the signing of a long term electricity purchase agreement (PPA) with CEZ's Fântânele-Cogealac-Gradina wind farm, part of the energy portfolio held by Macquarie Asset Management in Romania. The 7-year agreement with CEZ's onshore...
more »

June 28, 2021 12:15
Axionet IoT, local company responsible for the development of the regional network of charging points for Polyfazer electric cars, with over 100 stations in Romania alone, announces the signing of a strategic partnership with the Altex Group in ord...
more »