Energy

June 06, 2023 16:29
Hidroelectrica, the largest electricity producer in Romania, officially announced on June 6, 2023 its intention to list on the Bucharest Stock Exchange, by selling a part of up to 20% of the minority shareholder Fondul Proprietatea. The Fund recei
more »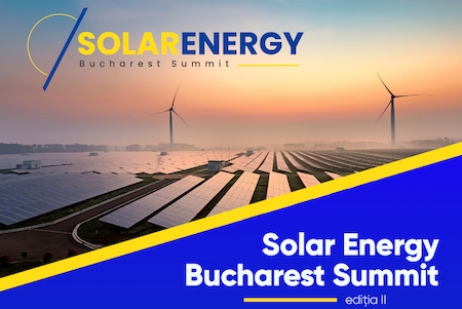 May 22, 2023 14:44
On May 25, 2023, at the Palace of the Parliament, over 400 professionals, authorities with decision-making power in the energy field and companies that offer services in the field will participate in the Solar Energy Bucharest Summit, the only expo
more »

May 15, 2023 12:59
Saint-Gobain and ENGIE Romania announced the start of the construction of the largest on-site photovoltaic park in Romania located on the land of the Saint-Gobain glass factory in Călărași, on an area of 14 hectares. The photovoltaic panel sys...
more »

May 11, 2023 12:59
The Permanent Representation of the European Union in Cairo and the Embassy of Sweden organized in Cairo the event entitled "Interconnection between Europe and Egypt" in which they discussed the benefits that the GREGY project will bring to Egypt, ...
more »

April 19, 2023 17:20
The Chamber of Deputies and the Senate voted for the new leadership of the National Regulatory Authority in the field of Energy. The PNL proposal George Niculescu was appointed as president of the institution with 256 votes "for" and 24 votes "agai...
more »

January 30, 2023 17:17
Three quarters of companies increased their sustainability investments over the past year, out of which 20% say that the allocated resources were significantly higher than in previous years, despite the economic uncertainty and the rise o...
more »

November 25, 2022 17:09
River Development, the developer of the Sema Parc and The Light projects, through its property & facility management company Sema Parc, announces the implementation of a photovoltaic power plant for the generation of green - renewable and clean...
more »

November 18, 2022 15:26
The European Bank for Reconstruction and Development (EBRD) is supporting energy security in Romania by lending €30 million to Premier Energy SRL, Romania's leading private gas distributor and supplier. The Bank's investment will ...
more »

October 28, 2022 16:42
Siemens Energy, one of the world's leading energy technology companies, has renewed its commitment to Romania by announcing investment, supply chain opportunities and job creation. Siemens Energy has a longstanding history with Romania which b...
more »

September 16, 2022 13:27
Law firm Clifford Chance has advised Actis, a leading global investor in sustainable infrastructure, on the launch of its portfolio business Rezolv Energy, an independent clean energy, power producer into Central and South Eastern Europe. This laun...
more »