Energy

September 16, 2022 13:27
Law firm Clifford Chance has advised Actis, a leading global investor in sustainable infrastructure, on the launch of its portfolio business Rezolv Energy, an independent clean energy, power producer into Central and South Eastern Europe. This laun
more »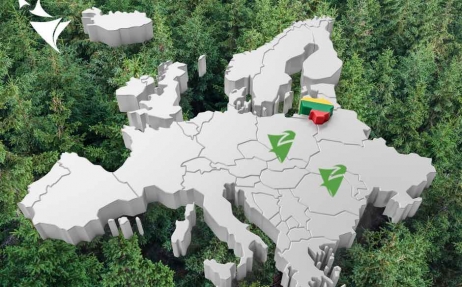 August 14, 2022 18:02
Abris Capital Partners, the ESG transformation specialist private equity investor, has supported GreenGroup, the circular economy leader in Central Europe, in acquiring UAB Ecso, a Lithuanian LDPE (Low Density Polyethylene) recycling company.
more »

June 08, 2022 07:53
Kazakhstan National Oil and Gas Company – KazMunayGas (KMG) consolidates its presence and development perspectives in the Black Sea Region by appointing Ilyas Kuldzhanov as Executive Director General of KMG International (KMGI) and Azamat Zhangul...
more »

May 31, 2022 17:09
Schoenherr si Asociatii SCA advised Samsung C&T Corporation on the sale of its participation in LJG Green Source Energy Alpha, a solar photovoltaic ("PV") project with an installed capacity of 45 MW, located in Giurgiu county. The solar PV park...
more »

May 30, 2022 12:17
The Kazakh-Romanian Energy Investment Fund (KREIF) has successfully closed a EUR 83m syndicated loan for financing the construction of a new cogeneration plant on the Petromidia Refinery platform. The financing banks are Banca Comerciala Roman...
more »

May 23, 2022 12:04
Hybrid and electric vehicles are preferred by almost half of the Romanian consumers (46%), who say they would choose such a type of engine for their next vehicle, according to Deloitte 2022 Global Automotive Consumer Study, conducted in 25 cou...
more »

April 04, 2022 16:24
Dentons, the world's largest law firm, assisted Romgaz in contracting a €325 million loan facility to partially finance its acquisition of shares in ExxonMobil Exploration and Production Romania Limited (EMEPRL). Raiffeisen Bank grant...
more »

March 17, 2022 12:19
EDP ​​Renewables mobilizes resources and teams in various geographical areas, including Romania, to implement a package of measures and provide humanitarian assistance in response to the emergency generated by the conflict in Ukraine. In the im...
more »

March 17, 2022 12:17
Axionet IoT, a local service company for Machine to Machine (M2M) services, Internet of Things (IoT), electro-mobility and green energy production, announces the completion of a large project for the ALTEX group, which aimed to implement modern pow...
more »

February 25, 2022 13:59
The Ministry of Energy has announced the immediate availability of a funding package totalling approximately €600 million of non-reimbursable funds in the field of renewable energy, aimed at SMEs, large companies and start-ups alike, fa...
more »