Healthcare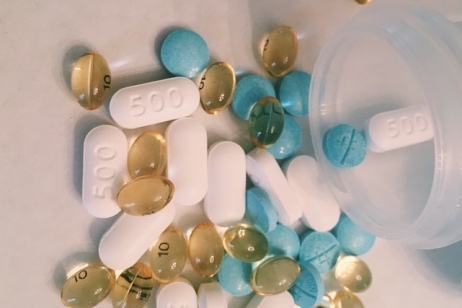 December 06, 2021 16:27
The Competition Council has launched an investigation into a possible abuse of a dominant position by Boehringer Ingelheim on the Romanian market for the sale of direct oral anticoagulant drugs and those intended for the treatment of chronic obstru
more »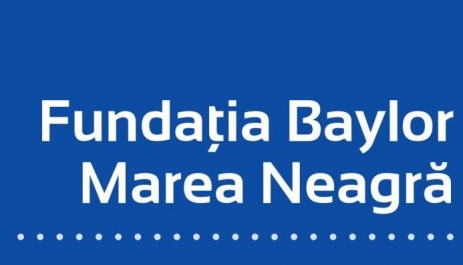 November 06, 2018 15:09
The Baylor Marea Neagră Foundation, represented by NNDKP, may continue to donate the medicines necessary for treating severe conditions after having won a court dispute against the Romanian fiscal authorities. The Romanian fiscal bodies ref
more »

May 15, 2018 12:41
Medicover one of Romania's leading providers of medical and diagnostic services, signed an agreement to acquire the majority stake in Pelican Hospital, the leading provider of health services in Oradea. Medicover thus becomes the major private health...
more »

October 18, 2017 16:22
After almost 20 years of experience in the diagnosis and treatment of patients with breast disorders, Dr. Gabriel Cristian Viişoreanu launched the Breast Institute - an integrated medical center specialized in the diagnosis and surgical treatment of breast disorders....
more »

March 06, 2017 14:07
More than 14,000 physicians and 28,000 medical nurses have left Romania in 2009-2015, many of whom ending by working in different fields, said Viorel Husanu, president of the SANITAS Bucharest trade union, in an interview with Agerpress. In his opinion, the main problems the medical system is confronted with start with the excessive politicising. It came to even hire a section's head or a head nurse on political terms. Once the government is changed, they are sacked too. Then comes the underfunding, adds Husanu. ...
more »

December 06, 2016 09:23
Over 43,000 health specialists have requested the Health Ministry, from 2007 to present, the necessary documents in order to emigrate, announced on Monday, Health Minister Vlad Voiculescu, at the Government House, on the occasion of the launch of the National Strategy for Human Resources in Healthcare. "Romania has been facing, for several years, a severe crisis in human resources in healthcare and we know that the low level of income, the poor work conditions and the lack of equipment, the reduced possibilities for professional development are just some of the factors that have led in time to this crisis. As a result, over 43,000 specialists have requested the Health Ministry, from 2007 until today, the necessary documents to emigrate. Although not all of them have left, these figures are enough to make us worry," stated Voiculescu....
more »

May 30, 2016 21:42
Private healthcare clinics operator Regina Maria makes its third acquisition in the last two months by purchasing the three Dr. Grigoras medical centers in Timisoara and Lugoj. Six months ago, the company opened their first unit and one of their largest in Timisoara. With this acquisition, Regina Maria aims at being a leader in the western market: "Even though we penetrated this market later, Timisoara is a key-city for us. That is why we are happy to consolidate our local input and have a meaningful geographic presence in just a few months from opening our first clinic in Timisoara", says Fady Chreig, general manager of Regina Maria....
more »

April 20, 2016 15:27
MedLife, the leader of the private healthcare services in Romania, purchased the majority shares package of DentEstet, comprising a network of seven dental clinics with revenue of 5.5 million EUR in 2015. This is the first transaction in the dentistry segment for Medlife. "In the following period, we aim to extend the group of DentEstet clinics with at least one or two units per year, and dentistry is going to become one of the six business divisions within MedLife, along with hyper clinics, labs, hospitals, maternities, and drug stores", says Mihai Marcu, the president of the administration council of MedLife....
more »

September 25, 2015 11:21
Medical services operators in Romania have been talking about the possibility of expanding their businesses to neighboring countries. As the Ziarul Financiar publication notes, Mihai Marcu, the president of the Administration Council at Medlife is planning a transaction in this regard quite soon....
more »

March 20, 2015 11:47
Private healthcare operator MedLife continues the expansion of its domestic network, announcing new openings and three or four potential acquisitions, in view of strengthening its leading position on the Romanian market and eventually achieve the 5-million patients target, according to Mihai Marcu, President of MedLife's Board....
more »