Real estate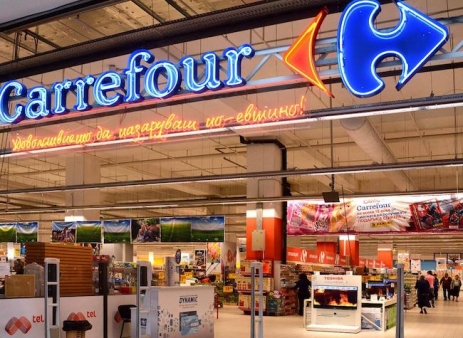 May 02, 2023 08:42
Carrefour announced the signing of an agreement with the Louis Delhaize Group, which involves taking over Cora's activities in Romania, including 10 hypermarkets and 8 Cora Urban stores, as well as taking over the approximately 2,400 employees. Th
more »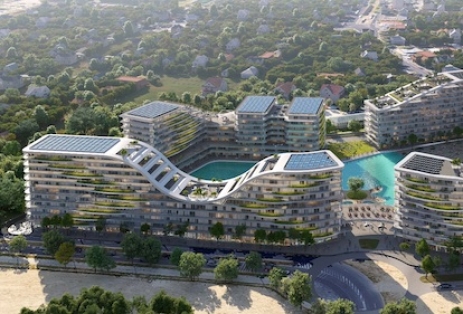 May 02, 2023 08:24
Forty Management has announced that it has started work on the development of Central District Lagoon City Bucharest, a self-sustainable, mixed-use urban redevelopment project, unique in Central and Eastern Europe. The value of the investment in Roma
more »

April 19, 2023 13:22
The developer River Development announces the lease of a 3,780 sqm space to the Ministry of Transport and Infrastructure, in the London office building in Sema Parc, following an auction process in which it participated and was declared the winner....
more »

April 03, 2023 15:08
River Development announces the lease of a space of over 1,000 square meters to the Affidea medical clinic, on the ground floor of the Berlin office building in Sema Parc. The transaction was brokered by Knight Frank Romania. Affidea Romania, the...
more »

March 17, 2023 15:34
Real estate owners and developers' interest in sustainability has increased significantly in recent years, in an attempt to align to future trends and meet market demands, which reflects in a growing number of "green" certifications obtained ...
more »

March 17, 2023 05:01
Nestor Nestor Diculescu Kingston Petersen (NNDKP) has assisted OTP Bank Romania and OTP Group in a EUR 57.80 million financing for Exigent Property Investment SRL to fund the development of phase 5 of Exigent Plaza Residence, the largest residentia...
more »

March 14, 2023 06:49
Forty Management announces that the mixed-use development Central District Viitorului 134 has obtained the Green Homes certification from the Romania Green Building Council (RoGBC), which is awarded to a finalised real estate develop...
more »

March 08, 2023 13:05
The legal conditions for extending the validity period of building permits, as per the Construction Law no. 50/1991, have been subject to several changes in 2022, shows an analysis by PeliPartners. "The authorities acted to allow for one exten...
more »

February 08, 2023 14:53
The Romanian industrial market is going through a period of significant growth and development. With record volumes and a steady upward trend, the market is attracting investors from all over the world and presents appealing opportunities for expan...
more »

January 30, 2023 17:22
In 2022, the office market went through a period of stagnation. Demand values remained at the same level as in 2021, while deliveries of new space halved compared to 2021. Total demand for office space in Bucharest stagnated compared to the previ...
more »