Real estate

October 19, 2022 14:10
Schoenherr și Asociații SCA advised Eurobank S.A. Greece on the sale of an office building in Bucharest to One United Properties. The 10-floor Eliade Tower office building, located in the city's booming business area Floreasca, has an a
more »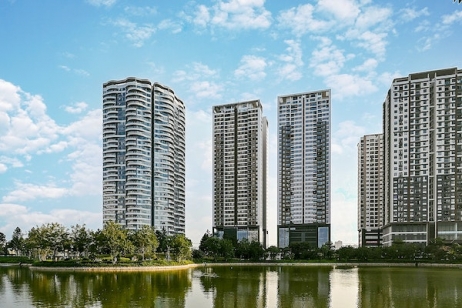 October 03, 2022 16:23
Land transactions pertaining to future real estate developments with a total value of EUR 720 million were closed in Bucharest in the 2020 – H1 2022 period, a level almost double compared with the five previous semesters (H2 2017 - 2019), thus il
more »

July 21, 2022 12:08
Nordis Group announces sales of 123.7 million RON in the first 6 months of 2022. This amount represents the value of pre-contracts for the sale of apartments in the 4 projects that Nordis Group has under development at this moment. The signing of t...
more »

July 11, 2022 16:39
IMMOFINANZ, one of the largest players on the local real estate market, announces the signing of a 25-year lease for 6,500 square meters in myhive Victoria Park to Leventer Medical Group, one of the most important private skin health operators...
more »

June 27, 2022 12:02
AFI Tech Park 2 has achieved LEED Platinum precertification, the highest level as "green" building, the globally recognized standard as a symbol of excellence in green building design, construction, and operation. The LEED Platinum p...
more »

June 20, 2022 06:44
The increase in construction costs represents the biggest challenge of 2022 for 90% of the real estate companies in Romania and in other countries in this region of Europe, according to the Deloitte Real Estate Confidence Survey for ...
more »

May 02, 2022 12:40
Romanian shopping mall AFI Cotroceni announces the opening of a new store by Irish fashion retailer Primark. AFI Cotroceni will perform upgrades and relocations to accommodate Primark's special requirements for large spaces and suitable facili...
more »

March 14, 2022 15:58
On 24th of March, Colosseum Mall officially opens to the general public, the new building with the assigned commercial spaces, marking on this occasion the completion of Bucharest's most important retail development in the recent years. Dozens o...
more »

December 22, 2021 12:24
The deal of the year in Romanian real-estate retail comes from Louis Delhaize and Galimmo Groups, owners of Cora hypermarkets and galleries, who performed the sale & lease back of 6 cora commercial centers located in Romania to the Austrian com...
more »

December 08, 2021 11:48
IMMOFINANZ, with activity on the retail and office segments, sold the former Armonia Arad shopping center to Oresa, a company controlled by Swedish investors, with a strong presence on the local market. Oresa intends to develop a mixed-use project wi...
more »