Real estate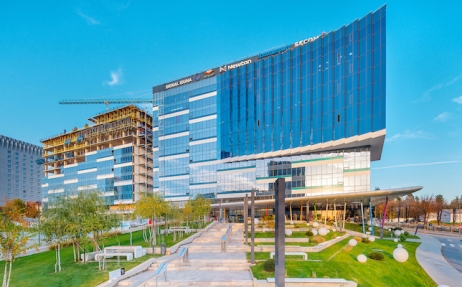 November 09, 2021 15:02
The partnership is based on the mutual engagement of both companies to accelerate the transition to a greener built environment, by implementing the sustainable strategies established at an international level to their local business division, each
more »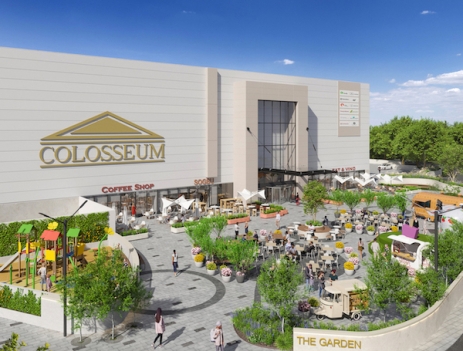 October 27, 2021 15:47
Next spring, Colosseum Mall will inaugurate to the general public, the most important commercial development project that has been developed in the recent years in Bucharest. The project has been developed as a result of the constant increase in po
more »

October 27, 2021 09:15
YOO, one of the most famous residential brands in the world, offering integrated design services to developers on seven continents, branding, but also consulting on the operational side, transforming buildings into ideal and creative living spaces ...
more »

October 11, 2021 11:56
SkyTower, the tallest office building in Romania, has received the Gold DGNB certification for sustainable buildings, following the assessment by ÖGNI (the Austrian Society for Sustainable Real Estate Management). The SkyTower Gold certific...
more »

October 04, 2021 08:43
Part of One Floreasca City multifunctional project developed by One United Properties, One Tower office building has received the WELL Health and Safety certification, which highlights the impact of buildings on the health and well-being of occupan...
more »

September 14, 2021 10:54
The Cushman & Wakefield Echinox real estate consulting company assisted the South African Fortress REIT in the acquisition of ELI Park 1 logistics park in Buftea developed by Element Industrial and Dedeman. Located at a 4 kilometers dist...
more »

August 04, 2021 11:14
Retail parks in Romania proved to be much more resilient during the pandemic than shopping centers, the turnover of the companies that own such properties decreasing by 9.5% during 2020, compared with a decrease of 20.6% in the case of shopping cen...
more »

August 03, 2021 15:38
NEPI Rockcastle, the largest investor and developer of shopping centers in Central and Eastern Europe, has invested over 2 billion euros in the first 14 years of activity in the local market, in urban real estate projects. The group has generated r...
more »

May 20, 2021 17:30
Cushman & Wakefield Echinox consolidates its Asset Services team by recruiting Șerban Iliescu, a specialist with 18 years of experience in the real estate market, as Property & Technical Manager. Șerban Iliescu has previously coordinate...
more »

May 11, 2021 16:00
Albotă Law Firm has assisted Atenor, a Belgian-based urban real estate developer company listed on the Euronext Brussels market, with the agreement for the sale of Hermes Business Campus, a 75,000 sqm office campus located in the heart of Dimitrie...
more »