Real estate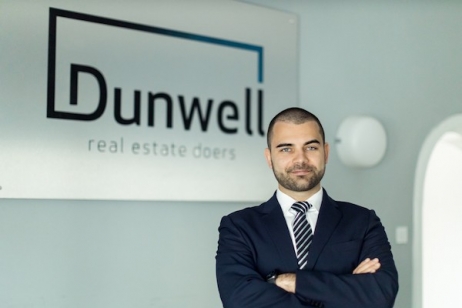 October 01, 2020 10:28
Dacris, one of the largest importers and distributors of stationery and complete office solutions in Romania, has relocated its business in a new warehouse of 4.000 sqm, where they will conduct their warehousing, logistics and office activity. The
more »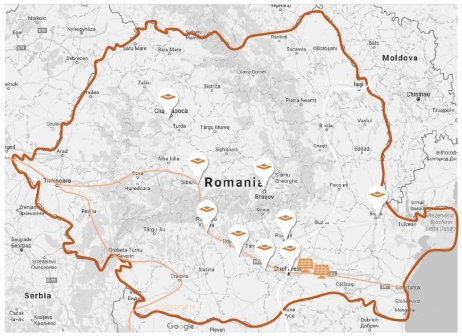 September 08, 2020 12:40
WDP, one of the leading Belgian developers and owners of logistics and warehousing in the market, acquired three major logistics parks in Romania: Aquila Logistics Centre, with approximately 3.2 hectares of land and 18,500 sqm of Class A
more »

August 28, 2020 06:32
The office market in Bucharest and in the major regional cities - Cluj-Napoca, Timișoara, Iași and Brașov - continues to develop, with local and foreign investors having projects under construction or scheduled for delivery with an area of appro...
more »

August 14, 2020 17:10
The delivery company Sameday continues its expansion in Romania in the context of a continuing growing market, by leasing a space with an area of ​​approximately 1,200 square meters in Tunari, near Bucharest, a transaction intermediated by the ...
more »

July 30, 2020 10:20
River Development, the developer of The Light project, leased to ON Semiconductor an area of ​​3,200 square meters in the first building - The Light One. The rented space was handed over in July 2020, for a period of 5 years. "The Lig...
more »

July 30, 2020 09:56
Sinsay, the Polish LPP brand signed with Colosseum Mall to open its flagship store in Bucharest, thus bringing an unique concept to the Romanian market. With a surface of 2000 sq m, the store from Colosseum Mall is going to be the largest LPP store...
more »

July 27, 2020 11:08
The modern retail stock in Romania, consisting of shopping centers, retail parks and commercial galleries with a leasable area of ​​at least 5,000 square meters, has reached 3.96 million square meters and will exceed the 4 million sq m threshold until the end of the year, according to Bucharest Retail Market and Retail Regional Cities reports, made by Cushman & Wakefield Echinox....
more »

July 27, 2020 11:02
New housing has become more expensive in most European countries over the last years, including 2019. Among 23 countries participating in Deloitte Property Index Study, 20 showed growth in prices of new dwellings and only three of them saw a&n...
more »

July 23, 2020 09:40
The top 50 largest technology companies in Romania, which realise software and digital solutions for group companies or for third parties, have increased in the last ten years by approximately four times the turnover and teams in Romania, reaching ...
more »

July 14, 2020 20:04
River Development, the developer of the mixed-use project THE LIGHT, leased to VEGO Holdings an area of ​​2,100 square meters of offices in the first building of the ensemble - The Light One. The rented space is operational from July 2020, for ...
more »