Real estate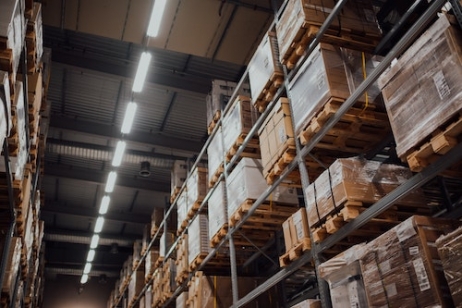 January 14, 2021 17:50
Real estate agencies have brokered more than 650.000 sqm of warehousing spaces during last year, althroughout Romania. Most of the contracts were new leases, which is very positive for a pretty atypycal year from a commercial perspective. &nb
more »

December 22, 2020 16:34
River Development, the developer of the two integrated andmixed-use projects - Sema Parc and The Light, launches today the new brand identity for its project - Sema Parc, currently under development. The change of brand image comes as a result of a
more »

December 17, 2020 15:45
NEPI Rockcastle announced it increases the sustainability targets for the following decade and aims to become carbon neutral by 2030. The Group's initiative meets EU's efforts to combat climate change through carbon neutrality. BuildGreen, lead...
more »

December 10, 2020 18:41
Colosseum Mall will host next year two KFC restaurants. One of the two locations is going to be a Drive-Thru restaurant with over 300 sqm, while the other one will be a « fast food » restaurant within Colosseum Mall's food court, with...
more »

November 03, 2020 14:54
Real estate consultancy company Cushman & Wakefield Echinox was commissioned to manage Mendeleev Office 5, an office building recently delivered in Bucharest downtown, by Akcent Development. This is the fourth office building that has been...
more »

October 01, 2020 10:28
Dacris, one of the largest importers and distributors of stationery and complete office solutions in Romania, has relocated its business in a new warehouse of 4.000 sqm, where they will conduct their warehousing, logistics and office activity. The ...
more »

September 08, 2020 12:40
WDP, one of the leading Belgian developers and owners of logistics and warehousing in the market, acquired three major logistics parks in Romania: Aquila Logistics Centre, with approximately 3.2 hectares of land and 18,500 sqm of Class A...
more »

August 28, 2020 06:32
The office market in Bucharest and in the major regional cities - Cluj-Napoca, Timișoara, Iași and Brașov - continues to develop, with local and foreign investors having projects under construction or scheduled for delivery with an area of appro...
more »

August 14, 2020 17:10
The delivery company Sameday continues its expansion in Romania in the context of a continuing growing market, by leasing a space with an area of ​​approximately 1,200 square meters in Tunari, near Bucharest, a transaction intermediated by the ...
more »

July 30, 2020 10:20
River Development, the developer of The Light project, leased to ON Semiconductor an area of ​​3,200 square meters in the first building - The Light One. The rented space was handed over in July 2020, for a period of 5 years. "The Lig...
more »