Real estate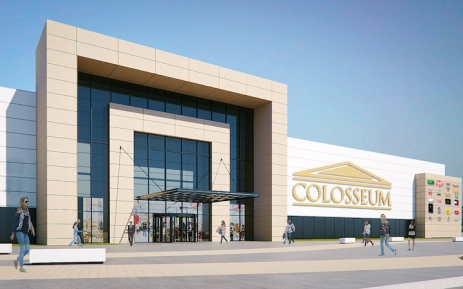 December 11, 2019 13:20
Colosseum Centre, one of the most important shopping destinations in Northwest Bucharest, is advancing the construction works to open a modern shopping mall in 2020. Starting with the opening, Colosseum Centre will reach approximately 54,500 s
more »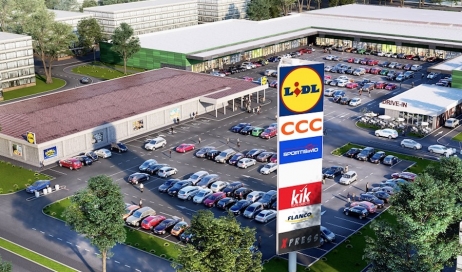 December 10, 2019 14:37
Mitiska REIM, in association with its Romanian country partner Square 7 Properties, has accelerated its investment in Romania during 2019, and today announces the opening of its latest retail park development in the city of Braila in the east of th
more »

December 10, 2019 09:54
River Development, the company that develops the mixed-use project The Light, announces the signing of a lease with the Sweat Concept One wellness center for a 2,210 sqm space in the first office building of the complex - The Light One . The new te...
more »

December 10, 2019 09:27
One of Europe's largest distributors of bananas marketed under the Yellow brand name is set to become a tenant at MLP Bucharest West in the first quarter of 2020. MLP Group was once again assisted by Dunwell, the leading industrial real estate ag...
more »

September 17, 2019 11:38
Dunwell, the biggest Industrial Real-Estate agency in Romania, exceeded 35% of the total logistics and industrial transactions in the first half of 2019, with more than 45,000 sqm transacted, strengthening its position in the top brokerage agencies...
more »

May 29, 2019 16:29
Austrian real estate company Signa Holding announced the sale the Eastern European business of kika to Austrian retailer XXXLutz. The sale includes both the operational retail business with 1,500 employees as well as 22 properties in Hungary, Czech...
more »

May 23, 2019 16:11
Czech investor and developer RC Europe, who has successfully developed office and retail buildings in different cities in the country, aims to diversify its Romanian portfolio with the development of a new retail park in Oradea. The firm announced t...
more »

May 07, 2019 13:44
Popovici Niţu Stoica & Asociaţii advised Dedeman, the biggest Romanian entrepreneurial company with a turnover above €1bn, on the acquisition of The Office, a landmark project in Cluj-Napoca, in probably the largest office transaction outsi...
more »

March 18, 2019 15:35
RTPR Allen & Overy has advised Prime Kapital on the sale of a real estate portfolio to MAS Real Estate for a price of EUR 112.97 million. The portfolio consists of nine retail centres with a total surface of 67,959 square meters which are located thr...
more »

January 30, 2019 20:21
Serapis Integrated Facility Management SA won the 1st place in the National Private Companies Awards in Romania for for medium-sized enterprise category. It was based on criteria such as global performance, productivity, turnover and gross profit....
more »