Real estate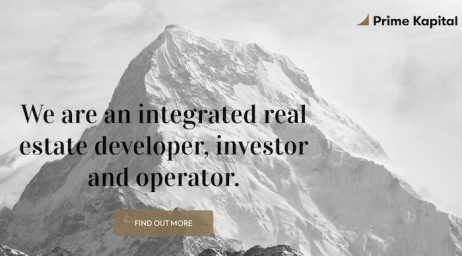 March 18, 2019 15:35
RTPR Allen & Overy has advised Prime Kapital on the sale of a real estate portfolio to MAS Real Estate for a price of EUR 112.97 million. The portfolio consists of nine retail centres with a total surface of 67,959 square meters which are located thr
more »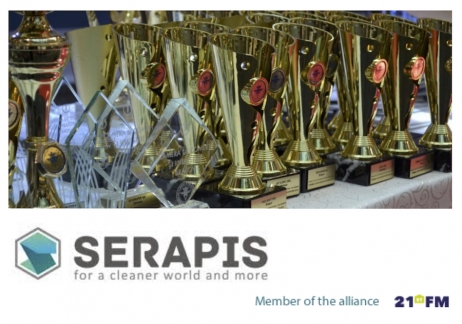 January 30, 2019 20:21
Serapis Integrated Facility Management SA won the 1st place in the National Private Companies Awards in Romania for for medium-sized enterprise category. It was based on criteria such as global performance, productivity, turnover and gross profit.
more »

January 21, 2019 15:20
The MLP Group commenced the construction of its first logistics park in Romania. The MLP Bucharest West park will be built in the country's most important warehousing region, in the immediate vicinity of Romania's capital city. Work is currentl...
more »

August 20, 2018 16:37
Globalworth, the most important investor in Central and Eastern Europe, has received a 46 million euro loan from the Romanian Commercial Bank (BCR), which will be invested in developing the Renault Bucharest Connected office project....
more »

August 20, 2018 14:15
The law firm Popovici, Niţu, Stoica & Asociaţii assisted the buyer, namely Dedeman in taking over The Bridge project for an estimated transaction value of 200 million euros. The team of lawyers was led by Valentin Creata and Ioana Sampek, bot...
more »

July 02, 2018 16:15
The Supervisory Board of IMMOFINANZ AG today approved the package sale of the approximately 26% investment in CA Immobilien Anlagen AG (CA Immo). The 25,690,163 bearer shares and four registered shares in CA Immo will be purchased by SOF-11 Starlight 10 EUR S.à r.l., a member company of the Starwood Capital Group (Starwood). ...
more »

November 27, 2017 15:15
Globalworth Real Estate Investments Limited, announced the intention to acquire five office buildings in Romania and Poland (through GPRE), development projects on the land owned in Bucharest and Timisoara and the intention to develop new projects in Bucharest and Warsaw (through GPRE)....
more »

November 10, 2017 15:12
The Bucharest office market saw a net take-up of close to 45,000 sqm in this year's third quarter. According to data from the real estate consultancy company Colliers International, the demand came mostly from IT and BPO/SSC companies, including from the new entries in the market: Amazon, GoPro and Systematic. ...
more »

October 27, 2017 16:08
The retail market in Romania is taking full advantage of the increase in consumption, but this trend will probably not last long, representatives of the shopping centers think. They are already talking about the transformation of the retail mix by accentuating the areas that are not strictly shopping-related....
more »

October 24, 2017 11:29
The office space market in Bucharest is very active this year, both in terms of new project deliveries and transaction volumes, but also in terms of rebalancing the city from the perspective of interest areas for development. Govnet.ro analyzed, with the help of real estate consultants, the main trends of this market, from the new development poles for the big office assemblies to the the new wave of downtown boutiques-office buildings and the tenants' profile....
more »