Real estate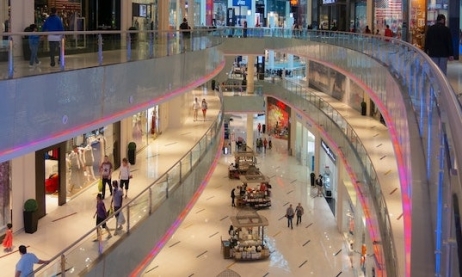 April 02, 2021 09:14
The modern retail map of Romania is completing county by county, while real estate developers have delivered in the last year the first modern retail projects in four counties that were not covered yet, namely Dâmbovița, Covasna, Harghita and Că
more »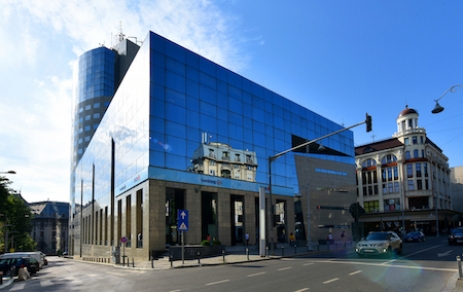 March 23, 2021 16:04
IMMOFINANZ bought the Bucharest Financial Plaza office building, located close to the historic center of Bucharest. The property was sold by Banca Comercială Română, a subsidiary of Erste Group Bank in Austria. The building, with a total leasabl
more »

February 25, 2021 11:53
Commercial real estate players in Romania will be inclined to conclude contracts for shorter periodsthan before the pandemic, as almost 80% of owners, developers and investors in this field consider contractual adjustments and flexibility to be the...
more »

February 22, 2021 11:01
XXXLutz has leased 6.000 sqm in WDP's A-class warehouse in Dragomiresti, North-West of Bucharest's RingRoad, space that will optimise the supply of its stores XXXLutz Militari and Pallady. The transaction was brokered by Dunwell, the only real ...
more »

January 14, 2021 17:50
Real estate agencies have brokered more than 650.000 sqm of warehousing spaces during last year, althroughout Romania. Most of the contracts were new leases, which is very positive for a pretty atypycal year from a commercial perspective. &nb...
more »

December 22, 2020 16:34
River Development, the developer of the two integrated andmixed-use projects - Sema Parc and The Light, launches today the new brand identity for its project - Sema Parc, currently under development. The change of brand image comes as a result of a...
more »

December 17, 2020 15:45
NEPI Rockcastle announced it increases the sustainability targets for the following decade and aims to become carbon neutral by 2030. The Group's initiative meets EU's efforts to combat climate change through carbon neutrality. BuildGreen, lead...
more »

December 10, 2020 18:41
Colosseum Mall will host next year two KFC restaurants. One of the two locations is going to be a Drive-Thru restaurant with over 300 sqm, while the other one will be a « fast food » restaurant within Colosseum Mall's food court, with...
more »

November 03, 2020 14:54
Real estate consultancy company Cushman & Wakefield Echinox was commissioned to manage Mendeleev Office 5, an office building recently delivered in Bucharest downtown, by Akcent Development. This is the fourth office building that has been...
more »

October 01, 2020 10:28
Dacris, one of the largest importers and distributors of stationery and complete office solutions in Romania, has relocated its business in a new warehouse of 4.000 sqm, where they will conduct their warehousing, logistics and office activity. The ...
more »