Legal News

February 19, 2021 19:15
Early Game Ventures Investment Fund led a new round of funding for the Questo urban exploration game platform. With the participation of Sparking Capital, the investment worth 1.5 million dollars is the second that the two funds grant to the local
more »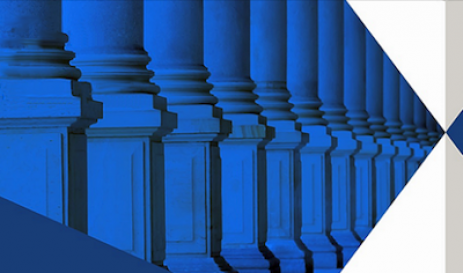 February 19, 2021 17:02
We all know the saying "be careful what you wish for, you might just get it". Well, EU and Romania along with other 21 member states have just gotten it; the European Public Prosecutor's Office (the EPPO) is just around the corner, bei
more »

February 15, 2021 14:11
NNDKP successfully assisted and represented one of the largest Italian entrepreneurs operating in Romania in infrastructure projects against the company that manages the national railway network. The litigation had a final settlement of over 5 yea...
more »

February 09, 2021 15:24
Schoenherr și Asociații promotes two of its dispute resolution lawyers. As of February 2021, Iustin Armașu is appointed as local partner, and Andrea Gál becomes a senior attorney at law. "This year marks Schoenherr's 25th anniversar...
more »

February 08, 2021 13:16
Article by Cosmin Stavaru, Partner, Bondoc si Asociatii Solar power installed capacity in Romania is currently of almost 1400 MW, representing 6.8 % of the total installed capacity of the country. This capacity was largely installed in the pe...
more »

February 03, 2021 15:37
Author: Dan Fleşariu, Head of Real Estate Transactions, Strategy and Transactions, EY Romania Real Estate has continuously been an element of attraction for foreign direct investment and one of the five vectors since the beginning of the 21st&nbs...
more »

February 02, 2021 14:40
In the wake of the COVID-19 pandemic, dealmakers are broadly positive about the prospects for M&A in Central, Eastern and South-Eastern Europe (CEE/SEE), according to a new survey from Wolf Theiss and Mergermarket. Just over half (52%) of respo...
more »

January 21, 2021 18:35
EUR272.5 million (about USD332.4 million / GBP245.3 million) of fines have been imposed for a wide range of infringements of Europe's tough data protection laws according to international law firm DLA Piper. The figure is taken from the law...
more »

January 21, 2021 18:30
Authors: Cătălin Suliman (partner), Georgeta Gavriloiu (counsel) 2020 was very intense in the competition sector, the activity of the competition authority seeming unaffected by the pandemic, particularly relative to the high level of fines give...
more »

January 18, 2021 18:52
On 21 January 2021, Jeremy Swetenham, Director Sales and Channel partnerships, will be a guest speaker at an online event hosted by the British Romanian Chamber of Commerce (BRCC), titled 'The most effective way to combat money laundering in the ...
more »