Legal News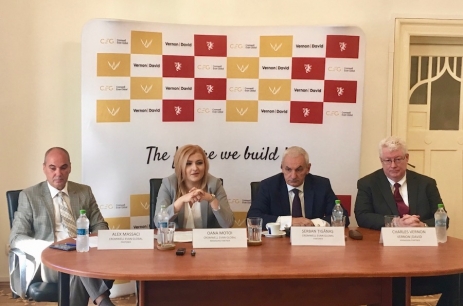 September 20, 2018 12:58
A new firm offering tax and business advisory services promoting a 360 Consultancy concept of "one stop shop" for investors and antrepreneurs was launched by Oana Motoi, a financial consultant with 10 years' experience, previously working for companies such as KPMG or PwC, and partners Alex Massaci (with an experience of 18 years within PwC and former director for Romania of Gutman Bank) and Serban Tiganas (a manager with 40 years of experience in the energy industry, World Bank consultant and founder of TEB Energy). The firm also announced the partnership with law firm VERNON | DAVID, a boutique law firm, launched by Charles Vernon and Daniela David over 10 years ago.
more »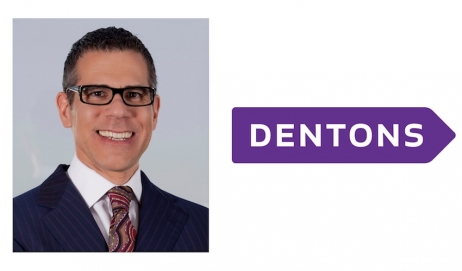 June 21, 2018 10:55
Law firm Dentons has announced the appointment of Perry Zizzi as Romania Managing Partner. In this new role, he will be responsible for leading the Bucharest office. Perry Zizzi is a Banking and Finance and Real Estate lawyer with over 23 years' experience. He has broad experience in finance, including syndicated loans, securitizations, capital markets, and acquisition finance, as well as real estate development, financing, acquisition and leasing transactions. Recent professional successes include leading the team which advised P3 Logistic Parks on thePolish and Romanian aspects of a €1.4 billion pan-European refinancing of its logistics portfolio and its €2.4 billion sale to GIC, Singapore's sovereign wealth fund.
more »

June 19, 2018 15:42
by Adina Chilim-Dumitriu, Partner, NNDKP The legislative package on public procurement adopted in May 2016 was further amended by Emergency Government Ordinance no. 45/2018 for modification and completion of certain enactments with impact on...
more »

June 06, 2018 16:01
The German group Messer, active worldwide in the production and distribution of natural, industrial and medical gases, recently took over Romanian company Buse Gaz, which provides industrial gas delivery services.Noerr has assisted Messer with legal ...
more »

May 16, 2018 11:41
Deloitte Romania and Reff & Associates, member of Deloitte Legal in Romania, have advised MAS Real Estate (through a subsidiary of PKM Investments S.á.r.l.) in the acquisition of Militari Shopping Center from Atrium European Real Estat...
more »

May 02, 2018 18:38
RTPR Allen & Overy has advised private equity firm Enterprise Investors on the completion of the sale of Macon group, one of the largest manufacturers of construction materials in Romania to Xella Group. The transaction was closed yesterday, while the sale purchase agreement was signed in December 2017....
more »

December 26, 2017 12:43
Clifford Chance Badea has advised J.C. Flowers & Co. in relation to the acquisition of Piraeus Bank Romania by funds advised by J.C. Flowers & Co., a deal marking the American investor's entry on the local market. ...
more »

October 05, 2017 16:41
The European Commission is planning to charge cross-border trade between EU firms, simplify VAT obligations and billing for cross-border trade, collect final VAT in the Member State of the consumer and introduce the generally valid status of certified taxable person....
more »

May 03, 2017 17:11
According to the most recent survey compiled by Euler Hermes, Romania is among the first ten countries in Europe in respect of the companies which entered into insolvency proceedings in 2015. The first positions are occupied by France with over 63.000 registered insolvency cases, Hungary with over 35.000, Germany with around 23.000, Great Britain, Italy, Turkey and Russia. Of all the 23 countries under scrutiny, Greece is on the last place with only 362 insolvency cases declared in 2015. ...
more »

February 14, 2017 14:58
SCA Zamfirescu Racoţi & Partners (ZRP), as lawyers and TPA Romania, as financial experts, both selected following a procurement procedure to ensure the representation of SAPE ( Societatea de Administrare a Participațiilor în Energie), obtained a final arbitration decision at the Paris International Chamber of Commerce (ICC), which granted in part SAPE's action against companies Enel Investment Holding BV and Enel S.p.A. (Enel), the latter being obliged to pay the sum of 401,209,541.29 Euro. ...
more »