Legal News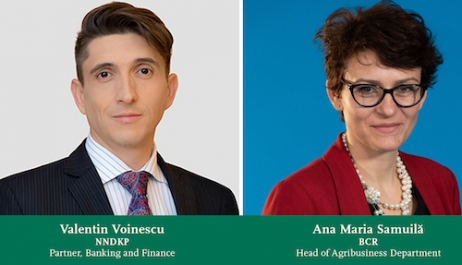 November 27, 2020 18:19
NNDKP successfully assisted a syndicate of banks - comprising Banca Comercială Română S.A. (member of Erste Group), acting as Bookrunner, Mandated Lead Arranger, Documentation Agent and Facility and Security Agent, CEC Bank as Mandated Lea
more »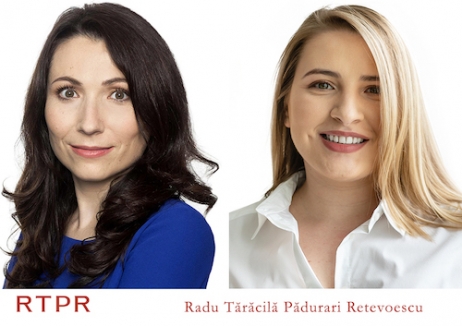 November 27, 2020 18:18
RTPR has assisted the shareholders of Te-Rox Prod, a Romanian company and a leading European producer of covers and harness systems for child safety seats in relation to the sale of the business to the Swedish group Holmbergs. Holmbergs is a global
more »

November 26, 2020 14:46
Law firm DLA Piper Romania has advised EBRD on a EUR 5 million working capital facility to the Romanian steel plant Donalam Calarasi, a market leader in the steel industry in Romania. Donalam is one of the major players in the rolled steel bars sec...
more »

November 26, 2020 11:05
The pandemic has made its mark on FDI across Europe and companies are reconsidering whether manufacturing, research or support services projects are still financially viable. In Romania 46% of investors cancelled, decreased or paused investments, ...
more »

November 25, 2020 19:29
PeliPartners assisted Jupiter Group, an international developer, active on the Romanian real estate market for over a decade, in the sale to Supernova Group, an Austrian private real estate company, focused on the CEE retail sector, of Jupiter City S...
more »

November 23, 2020 14:44
RTPR has assisted Banca de Export Import a României (Eximbank) S.A. as the coordinating mandated lead arranger, as well as the syndicate of banks comprising Banca Comercială Intesa Sanpaolo Romania S.A., Banca Transilvania S.A., CEC Bank S.A., Ga...
more »

November 19, 2020 10:30
Supernova acquired the Shopping Mall Jupiter City from Mall Retail Rom, part of Jupiter Group, through a complex business transfer transaction. The acquisition was financed partially from own funds and partially by Erste Bank AG, Austria. The prope...
more »

November 16, 2020 16:17
Mareș & Mareș announced its collaboration with the Tel Aviv-based Israeli-European Regulatory Consultancy firm, to cooperate in criminal cases in the fintech, cryptocurrency, artificial intelligence and cyber security industries. The co...
more »

November 16, 2020 09:26
PNSA advised Orange Group on the acquisition of a 54% controlling stake in Telekom Romania Communication, one of Romania's leading fixed telecom operators. Through its owned network infrastructure, Telekom Romania Communication provides fixed voic...
more »

November 12, 2020 11:01
Deloitte Romania advised the Czech energy group CEZ in the sale of seven of its Romanian subsidiaries, active in electricity distribution, supply and renewables, to the infrastructure investor Macquarie Infrastructure and Real Assets (MIRA), o...
more »