Legal News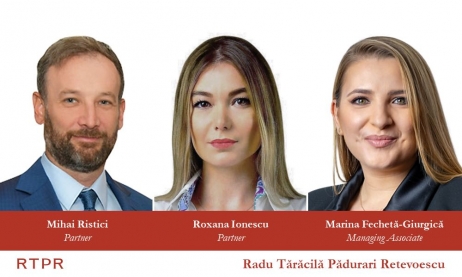 June 21, 2022 16:35
RTPR has assisted Arval Service Lease Romania S.R.L., part of BNP Paribas Group, in relation to the acquisition of a part of the operational leasing activity of BCR Fleet Management from BCR Fleet Management S.R.L. Completion of the transactio
more »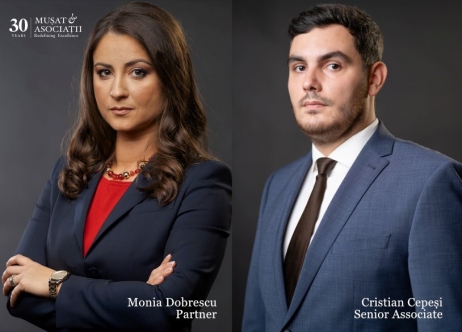 May 30, 2022 11:58
Mușat & Asociații advised CATTED Group, a Romanian business group encompassing companies operating in the real estate sector, on a project financing granted by Libra Internet Bank for the development of the CATTED Family residential project.&
more »

May 04, 2022 13:28
Filip & Company law firm advised alongside Linklaters LLP a syndicate of banks including UniCredit Bank and Raiffeisen Bank as Coordinating Banks, Bookrunners, Mandated Lead Arrangers and Lenders and Banca Comercială Romana, ING Bank and OTP B...
more »

May 03, 2022 16:56
Deloitte Romania and Reff & Associates | Deloitte Legal assisted Knauf Insulation, one of the world's largest manufacturers of insulation solutions and part of the German Knauf group, in taking over the glass mineral wool factory Gecs...
more »

May 02, 2022 12:33
Clifford Chance Badea has advised Green Group in relation to a multijurisdictional financing of EUR 127 million, from a syndicate of banks including Banca Comercială Română S.A., ING Bank N.V., OTP Bank Romania S.A., Raiffeisen Bank S.A. an...
more »

March 29, 2022 08:55
Nestor Nestor Diculescu Kingston Petersen (NNDKP) successfully represented Societatea Națională a Apelor Minerale SA in a complex dispute, generated by illegal findings of the Romanian Court of Accounts, which raised complicated issues of Eu...
more »

March 14, 2022 15:53
PeliPartners assisted Anchor Group with respect to the financing of its retail and office business in Romania for a EUR 80 million loan granted by Banca Transilvania. PeliPartners's involvement included tailoring the LMA typ...
more »

February 28, 2022 12:14
A multidisciplinary team, made of lawyers from Reff & Associates | Deloitte Legal and tax consultants from Deloitte Romania, has obtained a final favorable decision from the High Court of Cassation and Justice (HCCJ) by which the...
more »

February 21, 2022 17:33
The project envisages a 60 MW DC capacity, it is to be developed by an experienced developer in Ovidiu, Constanta County on a surface of approx. 100 ha of non-productive land. The assistance provided by VNP entailed a (regular) due diligence exercise...
more »

February 14, 2022 18:16
Musat & Asociatii is delighted to announce the consolidation of its core partnership by appointing Paul Buta as Managing Partner and promoting three new Partners (Alexandru Terta, Iuliana Iacob and Andrei Ormenean). Moreover, eight other law...
more »