Legal News

June 03, 2020 10:15
Author: Theodor Artenie, Tax Director at Schoenherr Tax Bucharest SRL You guessed right, this is not an article about COVID-19, but it is an article about VAT (not sure if this is actually a good thing). Towards the end of March 2020, Council Dir
more »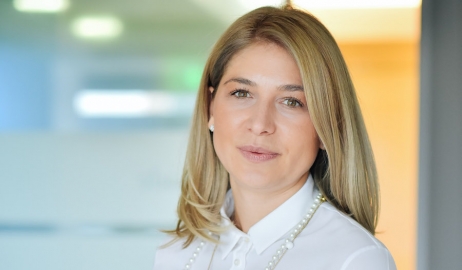 April 15, 2020 11:48
Opinion material by Andreea Artenie, Partner Reff & Asociaţii, the law firm member of the Deloitte Legal network After several weeks of restrictions aimed at limiting the spread of the new coronavirus, some European states are starting to t
more »

March 27, 2020 17:19
Article by Mihaela Ion and Luana Dragomirescu, Popovici Nitu Stoica & Asociatii Introductory aspects With an increasing spread of COVID-19, companies are facing complex challenges in their businesses' day-to-day operation. ...
more »

December 12, 2019 13:21
Romanian law firm Țuca Zbârcea & Asociații announced today an exclusive partnership with Trident Capital Investments, an investment banking and corporate finance company, in a bid to offer integrated services of legal/tax and financial advis...
more »

November 08, 2019 12:52
Author: Laura Ciobanu, Manager, Climate Change & Sustainability Services, EY Romania The negative influence of economic development on the environment is a recognized fact for a long time. Due to a multitude of environmental challenges,...
more »

July 15, 2019 12:56
Article by Silvia Axinescu, Senior Managing Associate at Reff & Associates, Luiza Ionescu, Managing Associate at Reff & Associates, and Adrian Ifrim, Risk Advisory Manager at Deloitte Romania The most important moment for the Romanian com...
more »

April 03, 2019 11:21
Two of the founding partners of PeliFilip, Francis Peli and Carmen Peli announced the separation from the firm and the establishment of PELI law firm. Cristina Filip will continue to run the firm under the name Filip & Company. In the new for...
more »

March 27, 2019 16:07
Peli Filip assisted A&D Pharma, in the transaction through which it acquired 46 pharmacies from the Belladonna network. The legal advice provided also included representation before the Competition Authority, the process being complex, both in ...
more »

March 07, 2019 11:07
The 2019 Edition of the Survey The PwC Romania Trends on Tax Inspections of 2019 highlighted among others that 45% of the participating companies challenged the tax acts, compared to 38% of the contestation highlighted by the similar survey conduct...
more »

November 12, 2018 09:45
Zamfirescu Racoți & Partners (ZRP) and Tănăsescu Gavrilă & Asociații (TGA) bring another victory to Romania in an ICSID investment arbitration initiated by Alpiq AG Switzerland (Alpiq). By the arbitration request filed in November 2014, the mother-company of two Romanian subsidiaries acting as energy traders claimed for damages following termination of two long-term energy supply contracts concluded with state-owned Hidroelectrica, Romania's biggest power producer. ...
more »