International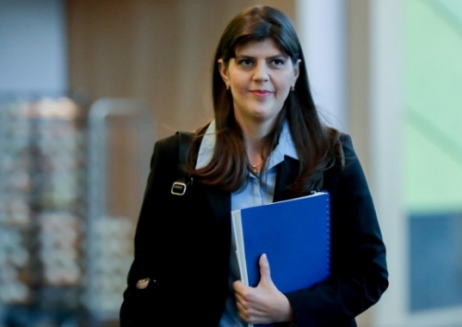 October 14, 2019 15:26
The Council of the European Union formalized the appointment of Laura Codruța Kovesi as chief prosecutor of the European Public Prosecutor's Office (EPPO). The appointment must now also be confirmed by the European Parliament. Ms Kövesi is curre
more »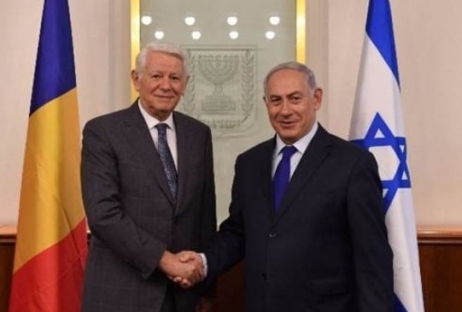 December 08, 2017 16:14
Romania is firm to its position as to the creation of two states, Israel and Palestine declared Minister of Foreign Affairs Teodor Melescanu, pointing out that the two sides need to discuss and not resort to measures that could have a negative impact on negotiations.
more »

November 20, 2017 15:58
The Senate Defense Committee gave a favorable report to the government's draft law on Army endowment to purchase seven Patriot sol-air missile systems. The Government's draft law on the implementation of Ground Defense Air Defense Capability related to the Essential Endowment Program "HSAM" has been registered with the Senate on November 9, with the request to be debated in an emergency procedure. The bill covers the purchase of seven Patriot ground-to-air missile systems, four for the Air Force and three for Ground Forces, and related equipment, totaling about $ 4.62 billion including VAT....
more »

November 16, 2017 12:11
The European Commission issued its latest report on steps taken by Romania to meet its commitments on judicial reform and the fight against corruption, in the context of the Cooperation and Verification Mechanism (CVM) set up when the country joined the European Union in 2007, informs a release of the Community Executive quoted by Agerpress. The report looks concretely at the progress made to meet the 12 recommendations issued by the Commission in its January 2017 CVM Report....
more »

August 31, 2017 15:15
Vice Prime Minister Ion Marcel Ciolacu welcomed at Victoria Palace an official delegation led by Hungary's Foreign Trade and Foreign Affairs Minister Péter Szijjártó with whom he discussed about the prospects for the development of bilateral cooperation, with emphasis on the economic, energy and agriculture sectors. The Romanian official highlighted on this occasion the favorable context created in this respect by Romania's late positive economic development and the opportunities offered by the major regional projects of common interest such as the Bulgaria — Romania — Hungary — Austria (BRUA) gas pipeline project....
more »

July 24, 2017 06:14
Approximately 25,000 servicemen from 22 NATO member states and allies and over 3,000 combat means participated in the Saber Guardian 17 (SG17), the largest military exercise conducted on Romania's soil, says a release of the National Defence Ministry (MApN) quoted by Agerpres. The SG17 displayed an impressive force on the territories of Romania, Bulgaria and Hungary, following a fictitious scenario in which more than 25,000 troops, with more than 3,000 technical means, of which 90 combat and transport aircraft, carried out military operations for the release of a portion of the territory occupied by a hostile force....
more »

June 20, 2017 15:21
"Romania is a stable, solid country, with a functioning economy", President Klaus Iohannis said during the talks he had in Berlin with Federal Republic of Germany Chancellor Angela Merkel. "In respect to the political crisis back home, Mrs Chancellor naturally doesn't wish to voice an opinion, but we had a short discussion on this topic, and I believe I managed to send the message that there is a crisis inside the ruling coalition, however Romania is a stable, solid country, with a functioning economy, and that I asked all persons involved in divergent actions to find urgent solutions, which will undoubtedly happen," President Klaus Iohannis told a joint press conference with Angela Merkel....
more »

May 09, 2017 15:56
The accession to the Eurozone is one of Romania's strategic objectives, however we need to set a clear calendar on this topic among the factors in charge, namely the Government and Parliament, President Klaus Iohannis said quoted by Agerpress. "I have an assessment both political and somewhat technical. (...) It is an important strategic objective of Romania to join the Eurozone. From a technical stand, Romania has met, for a while, the Maastricht criteria, and this way, we could start the construction of an accession calendar; however things aren't very clear among the factors that must set this calendar which must also be seen through, namely the Government and the BNR [the National Bank of Romania]. It will probably last a little until this new Government understands its role in the state architecture and starts evaluating these things," Klaus Iohannis told an interview to Calea Europeana online media platform....
more »

May 05, 2017 13:08
Romania's Foreign Minister Teodor Melescanu said that Romania taking over the six-month rotating presidency of the European Council in first half of 2019 is a national project, pointing out that there are logistics as well as protocol problems in doing that. "This is a national project and we, together with Parliament and the Government, have to understand that each and every one is involved in the project. This is a project that indeed provides us with an opportunity to be somehow visible on Europe's map and for six months to be those facilitators that, starting from our national positions as well as the interests of the EU overall, find good solutions to the problems facing the EU," Melescanu told a debate on Wednesday in Bucharest called "Romania's 2019 European Council Presidency - Together to consolidate the European design."...
more »

March 28, 2017 15:42
The US strongly condemns the detention of the hundreds of peaceful protesters, observers on human rights and journalists in Russia, reads a message published on Monday on the US Embassy in Bucharest Facebook page. The diplomatic mission's messag...
more »