Economics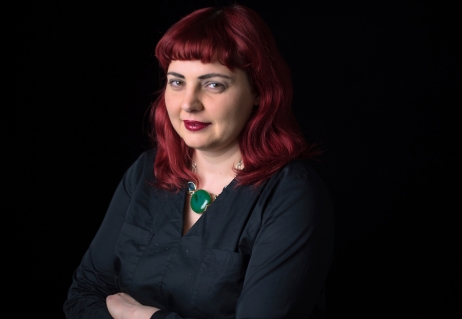 April 03, 2020 13:05
Opinion by Oana Dorobantu, Casa de Traduceri Since the beginning of March, I don't think I heard people talk of anything other than the coronavirus outbreak, which the WHO officially declared a pandemic by the middle of the month. It is cl
more »

April 03, 2020 11:55
23 distribution centers supply the top 9 largest retailers in Romania daily, working at full capacity, to ensure that the population has access to all the products they need, reveals an analysis made by Dunwell, the biggest independent Real Estate
more »

April 03, 2020 11:47
In the context of the pandemic caused by the new coronavirus, Zitec announces that it will provide free access to two modules of the document management application Regista. Thus, non-digitalized public institutions can apply for three months ...
more »

April 02, 2020 12:17
The decision of the authorities to temporarily suspend the purchase of goods considered non-essential from the shopping centers affects more than 9,000 stores and each day when they are closed equals with between 15 and 20 million euros lost from u...
more »

April 02, 2020 08:29
The providers of communications services Orange and Vodafone, paid each the amount in lei of 30 million euros for the extension of the licenses they hold in the 2100 MHz band. Thus, ANCOM extended the licenses held by the two providers which are no...
more »

April 01, 2020 11:47
Article provided by Impetum Group Among the reactions that the Government of Romania has had to diminish the effects determined by the COVID-19 pandemic on the local business environment are the GEO 37/2020, which provides for the possibility of d...
more »

April 01, 2020 11:32
The tender was won by the only bidder enrolled in this process, who was declared the winner as a result of meeting the requirements requested in the specifications, the Turkish-German Association Bozankaya Otomotiv Marina Imalat Ithalat Ve Ihracat ...
more »

April 01, 2020 11:02
Article provided by Tuca Zbarcea si Asociatii In the context of the economic and financial difficulties caused by the spread of the COVID-19 virus, the Romanian Government has adopted the Emergency Ordinance No. 33/2020 regarding certain fiscal me...
more »

March 31, 2020 12:25
Deloitte Romania and FintechOS have created and implemented the technical solution for the "Welcome" package, which CEC Bank has integrated with its legacy systems, allowing it to launch, in March, a complex project aimed at digitalizing t...
more »

March 30, 2020 15:28
The capping of the price of natural gas (together with the prices of other utilities), recently taken by the Government, favors gas importers and suppliers and affects consumers. Thousands of consumers are at risk of this state intervention to pay hi...
more »