Economics

June 06, 2023 16:29
Hidroelectrica, the largest electricity producer in Romania, officially announced on June 6, 2023 its intention to list on the Bucharest Stock Exchange, by selling a part of up to 20% of the minority shareholder Fondul Proprietatea. The Fund recei
more »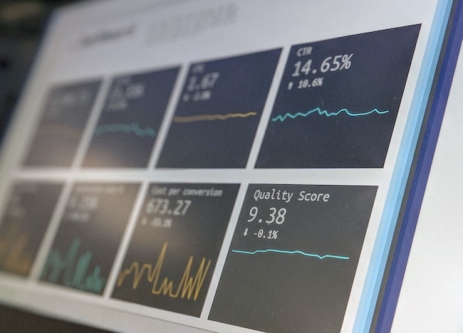 May 30, 2023 04:38
he Romanian private equity (PE) and venture capital (VC) market significantly lags behind Central and Easter Europe (CEE) and the entire European industry in terms of fundraising, with a total of EUR 128.2 million raised between 2018 and 2021,
more »

May 22, 2023 14:44
On May 25, 2023, at the Palace of the Parliament, over 400 professionals, authorities with decision-making power in the energy field and companies that offer services in the field will participate in the Solar Energy Bucharest Summit, the only expo...
more »

May 15, 2023 12:59
Saint-Gobain and ENGIE Romania announced the start of the construction of the largest on-site photovoltaic park in Romania located on the land of the Saint-Gobain glass factory in Călărași, on an area of 14 hectares. The photovoltaic panel sys...
more »

May 15, 2023 08:03
Total Technologies announced the launch of the new version of smartscan.ro, an e-commerce platform addressed to companies that require equipment for picking, barcode scanning or label printing operations. According to Total Technologies, the new s...
more »

May 11, 2023 12:59
The Permanent Representation of the European Union in Cairo and the Embassy of Sweden organized in Cairo the event entitled "Interconnection between Europe and Egypt" in which they discussed the benefits that the GREGY project will bring to Egypt, ...
more »

May 02, 2023 08:42
Carrefour announced the signing of an agreement with the Louis Delhaize Group, which involves taking over Cora's activities in Romania, including 10 hypermarkets and 8 Cora Urban stores, as well as taking over the approximately 2,400 employees. Th...
more »

May 02, 2023 08:24
Forty Management has announced that it has started work on the development of Central District Lagoon City Bucharest, a self-sustainable, mixed-use urban redevelopment project, unique in Central and Eastern Europe. The value of the investment in Roma...
more »

April 19, 2023 17:20
The Chamber of Deputies and the Senate voted for the new leadership of the National Regulatory Authority in the field of Energy. The PNL proposal George Niculescu was appointed as president of the institution with 256 votes "for" and 24 votes "agai...
more »

April 19, 2023 13:22
The developer River Development announces the lease of a 3,780 sqm space to the Ministry of Transport and Infrastructure, in the London office building in Sema Parc, following an auction process in which it participated and was declared the winner....
more »