Economics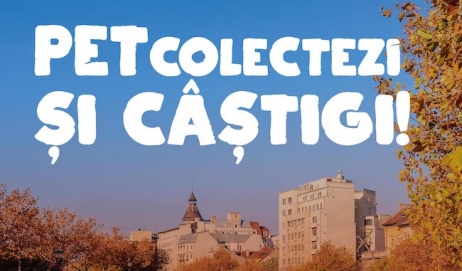 January 17, 2022 17:23
Coca-Cola Romania HBC Romania, part of the Coca-Cola System in Romania, in partnership with Auchan Romania and GreenPoint Management, launches the "PET collect and earn" campaign, which aims to raise awareness of the importance of separate coll
more »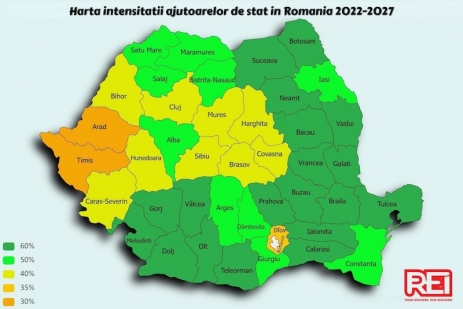 January 17, 2022 07:57
The European Commission has given the green light to Romania to increase its state aid support and funding intensities from a maximum of 50% until the end of last year to 60% from this year until 2027. According to a REI Finance Advisors analysis,
more »

January 14, 2022 15:23
Alexandrion Group, the largest spirits and wine producer and distributor in Romania, announces that foreign policy expert Nicholas S. Kass has been appointed Executive Director for International Corporate Affairs, a newly-created function at the Gr...
more »

December 22, 2021 15:51
In the face of the uncertain environment that 2021 promised, the global IPO market had an exceptional year, breaking records by IPO volume and proceeds consistently into the fourth quarter. In the last quarter, the winds shifted with the surfacing ...
more »

December 22, 2021 12:24
The deal of the year in Romanian real-estate retail comes from Louis Delhaize and Galimmo Groups, owners of Cora hypermarkets and galleries, who performed the sale & lease back of 6 cora commercial centers located in Romania to the Austrian com...
more »

December 21, 2021 09:05
Recent updates regarding the regulation for issuance of authorizations and licenses in the electricity sector opinion article by Vlad Cordea, Senior Associate MPR PartnersAt the beginning of December, the Regulation for the issuance of...
more »

December 21, 2021 08:44
Franklin Templeton International Services, in its capacity as alternative investment fund manager and sole director of Fondul Proprietatea informs the investors that Mr. Mark Gitenstein has resigned from his positions held within the Fund's Board...
more »

December 17, 2021 21:35
Sameday is the Courier Company of the Year, and the big winner of the 2021 Courier and Postal Services Awards Gala for Excellence hosted by GovNET Romania on Thursday, December 16, at the Radisson Blu Hotel in Bucharest. Sameday won five of the s...
more »

December 17, 2021 19:04
Courier company Sameday conducted a study on how e-commerce industry consumers relate to the courier market. The results illustrate key profile data to the Romanian buyer and the expectations he has from the courier companies. According to resear...
more »

December 15, 2021 20:34
General contractor Concelex is the only manufacturer in Romania to neutralize its carbon emissions in 2020, thus reducing its impact on the environment. Starting in 2016, the company continues its "Zero Carbon" strategy, currently funding the R...
more »