Economics

November 27, 2020 09:20
Electric vehicles sales are expected to reach an annual growth rate of 30% over the next ten years, so that by the end of the decade one in three new cars sold globally will be electric, according to the Deloitte report "Electric Vehicles. Settin
more »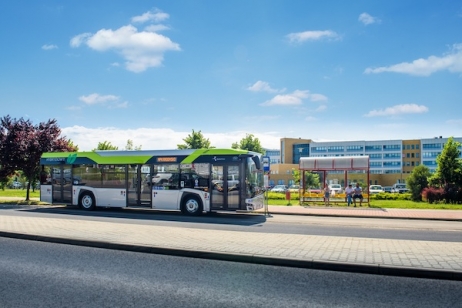 November 26, 2020 11:12
Solaris Bus & Coach, a global leader in the production of electric vehicles for public transport, delivered 37 vehicles on the local market this year, of which 26 trolleybuses in Brașov and 11 hybrid buses in Satu Mare. Thus, the company reach
more »

November 24, 2020 17:29
Zitec, leader on the Romanian IT & Digital Marketing market, specialized in the development of digital transformation solutions and services, acquired the team and portfolio of Under Development Office, a software development agency specializin...
more »

November 24, 2020 08:19
ALRO S.A., one of the largest vertically integrated aluminium producers in Europe, measured by production capacity, extended until 2023, two syndicated credit facilities cumulating USD 150 million, under the coordination of EximBank. The bank...
more »

November 19, 2020 10:43
GovNET Conferences invites you to the international conference "Romanian Mental Health @Work 2020" on Wednesday, November 25, bringing together world-renowned specialists with local team leaders to discuss one of the most important topics on employ...
more »

November 09, 2020 12:36
FAN Courier expects this year's edition of Black Friday to generate an average increase of 30% in transported volumes and exceeding the threshold of 500,000 shipments on the first day after the end of the campaign. To meet the peak of activity, the...
more »

November 06, 2020 08:58
Although the contraction of Romania's economy in 2020 appears less severe than initially expected, uncertainty remains very high given the recent evolution of the pandemic and real output is not set to return to pre- crisis levels before the end of...
more »

November 03, 2020 14:54
Real estate consultancy company Cushman & Wakefield Echinox was commissioned to manage Mendeleev Office 5, an office building recently delivered in Bucharest downtown, by Akcent Development. This is the fourth office building that has been...
more »

November 03, 2020 09:37
ROMAERO obtained the approval of ANAF for the implementation of the restructuring plan through Government Ordinance 6. Thus, in addition to the 50 million lei already recovered, the Romanian state will receive another 77 million lei during the impl...
more »

November 02, 2020 10:50
Europeans' concerns regarding their financial and employment problems diminished in the first four months since the first COVID-19 restrictions imposed by the authorities have eased, according to Deloitte State of Consumer Trackersurvey, with tw...
more »