Economics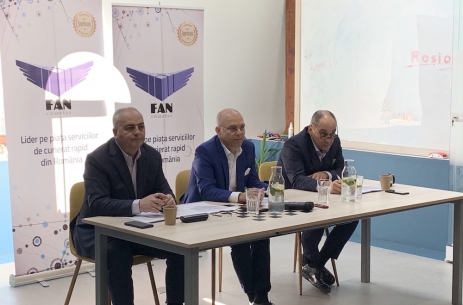 December 10, 2019 14:49
FAN Courier, the leader of the local courier market in Romania, continues to develop and consolidate the business and estimates for next year a business growth of up to 15 percent over the current year. The Romanian company, founded over 20 years a
more »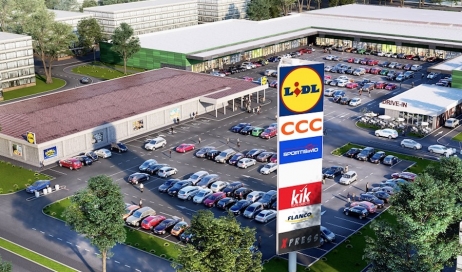 December 10, 2019 14:37
Mitiska REIM, in association with its Romanian country partner Square 7 Properties, has accelerated its investment in Romania during 2019, and today announces the opening of its latest retail park development in the city of Braila in the east of th
more »

December 10, 2019 09:54
River Development, the company that develops the mixed-use project The Light, announces the signing of a lease with the Sweat Concept One wellness center for a 2,210 sqm space in the first office building of the complex - The Light One . The new te...
more »

December 10, 2019 09:27
One of Europe's largest distributors of bananas marketed under the Yellow brand name is set to become a tenant at MLP Bucharest West in the first quarter of 2020. MLP Group was once again assisted by Dunwell, the leading industrial real estate ag...
more »

December 06, 2019 14:42
We aimed the "Sustainable economic growth through Sustainability Reporting" Forum to be a good preamble for the 25thConference of the Parties (COP 25) in Madrid, to increase awareness on the sustainability trends and nowadays threats ...
more »

December 06, 2019 14:37
FAN Courier is the courier company of the year, and Sameday Courier is the winner of 4 categories in the 2019 Courier and Postal Services Awards Gala, organized by GovNet Romania. After the success registered every spring by the Romanian Cou...
more »

November 25, 2019 11:52
Energy efficiency has become a global priority, but also in the policies of the European Commission, which Romania has the obligation to implement. The concrete measures of energy efficiency can no longer be postponed at national level, especially ...
more »

November 22, 2019 15:53
FAN Courier, the leader of the local courier market, consolidates its position through the acquisition of SLS CARGO company, founded in 2014 by businessman Mihai Stoica.The transaction was completed by the shareholders of the two companies at the beginning of November and is currently under approval by the Competition Council....
more »

November 14, 2019 17:28
Sphera Franchise Group reported a rise of 25.9% in consolidated sales, to RON 694 million, in the first nine months of 2019, following a 23.5% Y/Y growth in Q3. This nine-month performance was fueled by the continuous growth in sales of USFN Romani...
more »

November 14, 2019 16:55
The company image is essential. Identifying the applicable legislation to your company is a process that induces uncontrollable stress, requires a large amount of resources and often physically and mentally exhausts the responsible person....
more »