Economics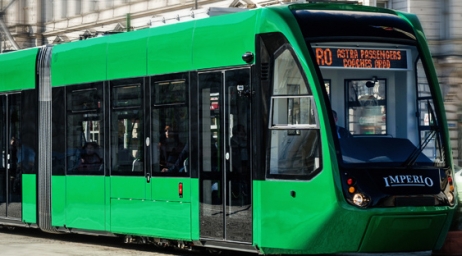 July 02, 2020 08:43
The Bucharest Court of Appeal accepted the request of Astra Vagoane Călători Arad, forcing the Bucharest City Hall to execute the previous decision of the National Council for Solving Complaints (CNSC) in the context of the tender for the purchas
more »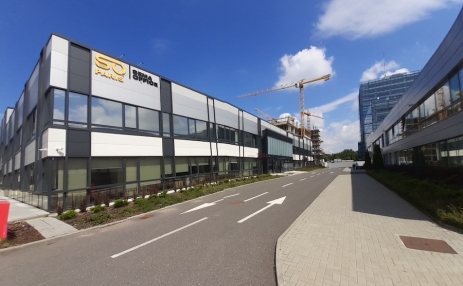 June 23, 2020 18:26
River Development, the developer of the mixed-use Sema Parc project, announces the signing of a new lease with CIT ONE for an office space of approximately 1000 sq m, within the Paris office building. The new tenant took over the space in April 2020 and the headquarters became operational from the beginning of June 2020, for a period of 5 years.
more »

June 18, 2020 17:32
Five of the most important companies active in the renewable energy sector, legally represented by Țuca Zbârcea & Asociații, have submitted a motion for the annulment of Minister of Public Finance's Order No. 1210/2014 and of the Central F...
more »

June 17, 2020 17:44
During the 60-day state of emergency, the data and internet traffic increased on average by 26%, i.e. 30% on fixed networks and 5% on mobile networks, while voice traffic increased on average by 11%, compared to the 60 days preceding the initiation...
more »

June 16, 2020 14:32
OER, the Romanian Network of Energy Cities, announces the launching of a new financing instrument, European City Facility (EUCF), a ground-breaking initiative that will support local authorities from the EU-27 and UK to develop investment concepts ...
more »

June 16, 2020 13:02
With the ease of travel restrictions imposed by the Covid-19 pandemic, companies begin to resume their activity in the headquarters located in office buildings, but with only 40% of employees in a first phase, according to a survey of real estate c...
more »

June 15, 2020 16:26
Dietsmann, one of the leading global Operation & Maintenance providers for the energy industry, acquired the shares of KAROM Servicii Profesionale in Industrie from Kraftanlagen Romania and Kremsmueller Romania. The transaction initiated i...
more »

June 12, 2020 12:44
The Foreign Investors Council – FIC re-elected Ramona Jurubiță, Country Managing Partner KPMG Romania as FIC president. She will be supported by Eric Stab, Chairman & CEO of ENGIE Romania, Executive Director ENGIE Eastern Europe and Cristia...
more »

June 09, 2020 09:07
The rating agency Standard & Poor's reconfirmed the sovereign rating related to Romania's government debt to BBB- / A-3 for long-term and short-term debt in local currency and currency, as well as the negative outlook. The rating agency's dec...
more »

June 03, 2020 08:33
Remote work, also called telework, represent any task that you can perform for your employer (or client) from outside the company premises (e.g., programming, creative design, translation, project management, virtual assistance, writing, digital ma...
more »