Politics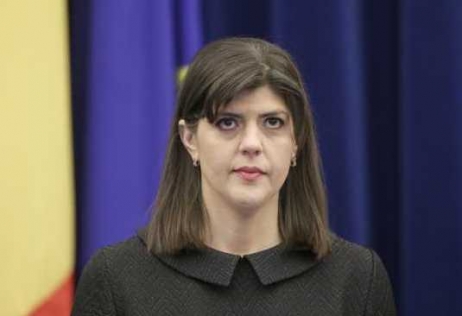 September 19, 2019 13:08
With 17 votes out of 22 the COREPER Council approved Laura Codruța Kovesi as the head of the European Public Prosecutor's Office. The decision comes in the context where the negotiating teams of the European Parliament and the EU Council maintained
more »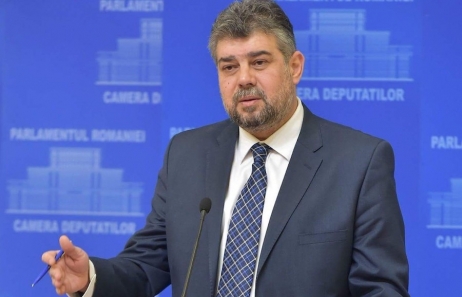 May 29, 2019 16:13
The Chamber of Deputies vacated Liviu Dragnea's deputy seat on Wednesday, May 29, but also the post of President of the Chamber of Deputies after he was sentenced to 3 years and 6 months imprisonment in the fictive employment file from the Child Prot
more »

May 27, 2019 15:24
The High Court of Cassation and Justice sentenced the Social Democratic Party's chairman, Liviu Dragnea, to 3 years and 6 months imprisonment with execution for instigating abuse of service in the fictitious employment file from the General Directorate for Social Assistance and Child Protection in Teleorman county....
more »

April 04, 2019 16:37
President Klaus Iohannis announced the themes that were passed to Parliament as of national interest and will be discussed at the May 26 referendum: banning the GEO in the field of crime and banning amnesty and pardon for corruption offences. Cit...
more »

February 27, 2019 12:55
Laura Codruta Kovesi received the most votes in the LIBE committee, ie 26 votes. Her fellow nominee Jean-François Bohnert, nominated by France, received 22 votes and one vote by Andres Ritter (Germany)....
more »

February 25, 2019 16:21
The Directorate for Investigation of Organized Crime and Terrorism (DIICOT) announces that it will suspend its activity from 08 to 12 every day, between February 26 and March 8, during this period only the emergencies will be resolved, as ameasure of protest against legislative changes....
more »

November 20, 2018 15:01
The new members of the Dăncilă Cabinet will take their oath on Tuesday at 15.30 at the Cotroceni Palace. President Klaus Iohannis announced that he had issued the government reshuffle decree, taking into account the PSD's proposals. The head of state also said that he approved the government reshuffle by presenting the list of ministers for which he signed the appointment decree, missing the proposals from the Ministry of Regional Development and Public Administration and the Ministry of Transport, in this case Ilan Laufer and Lia Olguţa Vasilescu....
more »

September 18, 2018 12:02
The representatives of the national Chambers of Commerce of 7 participating states to the Three Seas Initiative (3SI) - Bulgaria, Croatia, Hungary, Lithuania, Poland, Romania and Slovenia, have met in Bucharest on September 17, 2018, on the occasion of the first edition of the Three Seas Business Forum. ...
more »

July 09, 2018 16:21
President of Romania Klaus Iohannis issued the decree of Laura Codruta Kovesi's revocation as the head of the National Anticorruption Directorate, according to the decision of the Romanian Contitutional Court, the announcement being made by the spokesperson of the head of state Mădălina Dobrovolschi on Monday July 9. ...
more »

June 19, 2018 15:32
The draft law on amending the Criminal Procedure Code was passed by the Chamber of Deputies, as decision-making chamber of the Romanian Parliament informs Agerpress. The main amendments are: the unjustified absence of the lawyer cannot have juridi...
more »