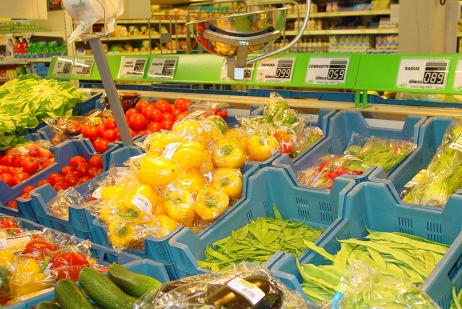 President Iohannis promulgated on 11th of July the law that binds hypermarkets to market 51% Romanian products. The normative act was adopted unanimously with 293 votes by the Chamber of Deputies in June.
Before being subject to final vote, the draft law was contested and postponed by the associations that claimed the provisions breach the Romanian and European regulations and the principles of single market. Moreover, that it has the potential to affect massively the normal functioning of grocery retail.
According to the president of the Agriculture Commission in the Parliament, Nini Sapunaru, the law does not contradict the principles of single market because it does not refer strictly to Romanian products, but to products from the "short chain" of supply.
Basically, the traders that sell meat, eggs, vegetables, fruit, honey, dairy, bakery on their shelves, have the obligation to purchase 51% of these in each category, from the short chain. Revenues up to 2 million euro are exempted. Also, labeling the meat as "Romanian meat" for the final consumer or pointing the percentage of Romanian meat is mandatory.
The fines for not respecting the provisions go from 100 000 RON to 150 000 RON. Exemptions need to be subjected to consultations among the entities in the common market and approved through decree of the Minister of Agriculture and Rural Development
On the list of obligations we also mention the fact that the retailers are forbidden to charge/recharge taxes and services from the supplier, and that they are bound to organize marketing and sales events for Romanian food.
The initiator of the law, Ovidiu Dontu, believes this is a victory of the Romanian producers and especially of the ones from Bucovina. The law will come into force in six months, by the end of 2016.
by Mihaela Constantin