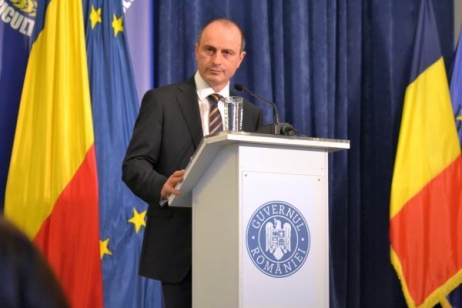 The Ministry of Agriculture will send 12 attachés within the diplomatic missions from abroad, in order to represent Romania and promote its products for export in countries such as Germany, Spain, Turkey, China Russia, Egypt, Israel, USA (these will be the first 8 countries).
According to the Minister of agriculture, Achim Irimescu, the local producers requested this measure, in order to export more processed or high-quality products, as the ones recently protected at European level.
The Government approved the idea, and will enforce it through an emergency ordinance. The Competition for the appointment of the attachés will only be accessible to the employees of the ministry and its subordinate institutions, after a competition organized by the Ministry of Agriculture together with the Ministry of Foreign Affairs.
The attachés will have a similar salary with the employees in the Romanian missions and agencies from abroad, will have to possess foreign languages and political skills, and will have the mission of increasing the balance of Romanian processed products in the exports.
"The regulation allows us to promote high-quality Romanian products – we export raw materials, thus the balance last year, after two years, became negative again, because the price for cereals is very low. The good news is that we can send 12 attachés in the most important capitals in the world where Romanian capitals are requested, and we will certainly have increased access", confesses Irimescu.
by Mihaela Constantin