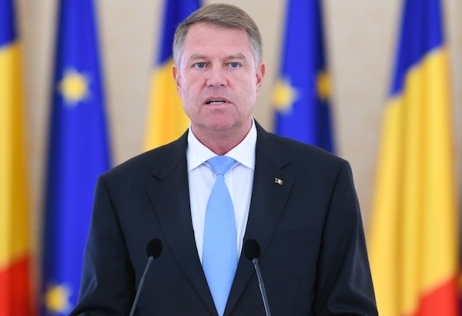 Source: www.presidency.ro
President Klaus Iohannis urges the Government to urgently adopt all measures to stop the increase in the number of outbreaks of African swine fever and to compensate the affected producers as quickly as possible.
"The President of Romania, Klaus Iohannis, urges the Government to take urgently all necessary measures to stop the increase in the number of outbreaks of African swine fever and draws a serious alarm on the major risks generated by the explosive spread of this virus" says a statement from the Presidential Administration.
According to the head of state, "because of the flawed way in which this crisis situation is managed, the PSD Government has pushed domestic producers to the brink of bankruptcy."
"Currently, there are over 700 outbreaks in Romania, spread across 10 counties of the country, and the number of outbreaks is threateningly expanding. African swine fever is raging among swine breeders and large farms in the southeast of the country are already going to be virtually exterminated. There are already damages of tens of millions of euros, thousands of jobs lost, and the loss of important trade opportunities for Romania. all current commercial poultry breeding and fattening farms in Romania, which produce about half of the total pork for domestic consumption, are in danger. The current state of affairs shows that the Government is unable to manage the situation of African swine fever which has very serious consequences for the Romanian economy Equally serious is the fact that the responsible authorities have failed to inform producers and the population, in a timely and effective manner, of the major risks of the spread of the PPA virus. Caught in the struggle with Justice, in order to get it under control, the PSD government forgot to fight African swine fever, the worst scourge of Romanian animal husbandry so far, "says the head of state.
He stated that in 2016 the Government has established, by Government Decision, the necessary measures to combat and prevent African swine fever, including the development and modernization of the rendering system required under such conditions, but this year , the responsible authorities were taken once again unprepared, despite the precedents and warnings of the rapidity with which outbreaks spread.