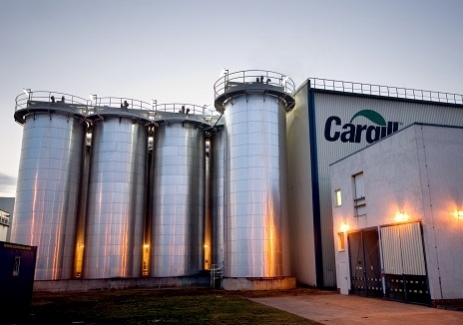 Source: Cargill
The American group Cargill, an international producer and marketer of food, agricultural, financial and industrial products and services, appoints Vasile Varvaroi as General Manager of the Romanian subsidiary, position he will effectively take as from June 1, 2014, a press release announces.
Formerly in charge with the company's grain and oilseeds production line in Central and Eastern Europe, Varvaroi has been part of Cargill team for ten years, activating both within the group's domestic branch, where returned in 2012, as well as in Canada. He, therefore, switches places with Martin Schuldt who will leave Romania for replacing him in the regional position held up to this point. From the new managing position, he will coordinate the local operations with a focus on cereal and oilseeds business, at the same time concentrating on the relations developed with local farmers: "Cargill will expand its operations in the country, helping farmers prosper and providing them with a wide range of solutions, consulting services and financial instruments", he said.
Founded in 1865, Cargill has operations in 65 countries worldwide, in Romania being active since 1996 where runs several business lines such as grains, oilseeds and soybean meal trading, seeds, pesticides and fertilizers distribution, silo storage services or animal nutrition production.