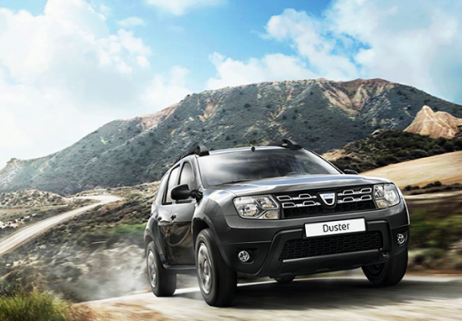 Source: Dacia Romania
Dacia's sales moved upwards last year when the group sold nearly 511,500 vehicles, thus maintaining a 19 percent growth rate as in 2013, which drives it on top among mainstream brands in terms of sales in Western Europe. On the domestic market Dacia also increased its sales by 19 percent to circa 29,700 units, the market share standing at 31.2 percent, according to a press release.
Although the market share slightly contracted from 31.6 percent in 2013, the Romanian car producer recorded a faster growth rate than a year ago, bringing the total sales to around 29,600 units.
Logan sedan continues to be the best-selling Dacia model in Romania, with over 11,000 units sold - almost 38 percent of the total brand sales. Duster comes next with 6,134 vehicles sold, followed by Sandero Stepway, which dominates the B-hatch segment, with approximately 5,000 units sold.
France remains the main export destination, accounting for almost 20 percent of the total sales: more than 106,000 units sold and a market share of 4.88 percent, placing Dacia the fifth among the best selling brands, after Volkswagen.
The next one is Germany, where the Romanian brand holds a market share of 1.55 percent and sold some 50,000 units, the top being completed by Spain with almost 46,000 units sold and a market share of 4.7 percent. Over 40,000 vehicles were sold in Italy where Dacia accounts for 2.7 percent of the market, while the Algerian, Turkish, Spanish and Moroccan markets recorded sales exceeding 30,000 units.
Also, in the United Kingdom, where Dacia started its deliveries in 2013, were sold close to 24,000 units, hence, the UK market becoming the eight largest destination for the Romanian car producer.
This year, Dacia will launch the stepway versions of Lodgy and Dokker models and will carry on with the modernization of its commercial network, states the mentioned release.