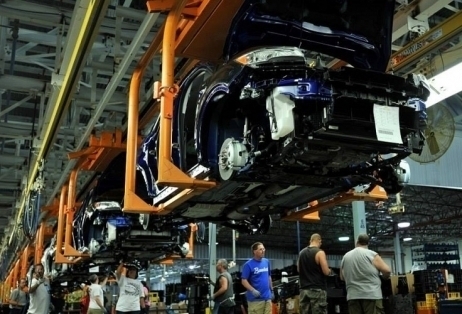 Ford Romania has announced that 680 employees, about 20 percent of the people working at the Craiova plant will leave the company due to declining demand on the European vehicle market. The car manufacturer is implementing a programme of voluntary termination of employment contracts, workers being expected to enroll in the programme, otherwise they are going to be fired, according to Agerpres.
"While the B-Max continues to be one of the best selling models of the B-MAV segment, the European car market remains low. As a result, the plant in Craiova had to interrupt production for many days this year, both in the assembly and engine production divisions. To secure competitiveness of the Craiova plant and to control operating costs, it is necessary to take additional measures for adjusting production volumes in line with the current market demand. This also requires a workforce reduction", reads a press release.
Ford employees willing to enroll in the said programme are able to do it by December 18, 2014. In case the target of 680 people will not be achieved through voluntary enrollment, the company will proceed with a firing programme on economic reasons, states the newswire.
The US-based car manufacturer entered the Romanian market in 2008 when officially took over Automobile Craiova, at the Craiova plant being produced the Ford B-Max models and the EcoBoost engines. Ford started the B-Max model assembly in 2012, in 2013 initiating a production suspension programme which has been continued in 2014, too.