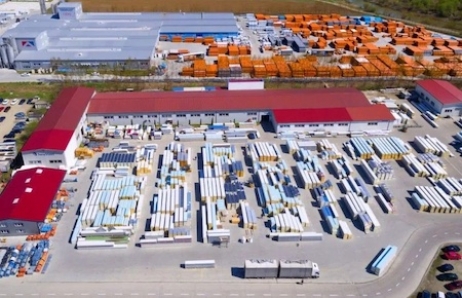 Dynamic Selling Group announces the completion of the acquisition of the Teraplast PVC profiles division, following the favorable opinion sent by the Competition Council regarding this transaction. The Dynamic group of companies thus reaches a PVC production, extrusion and processing capacity of over 20,000 tons per year, becoming one of the largest and most important European area leaders.
"The total value of the acquisition, including contractual, operational and logistical costs, amounts to 7 million euros, but we consider that, more valuable than the brand or equipment, is the expertise that Dynamic capitalizes through the entire production or distribution team we bring together. and to whom we want to provide a dynamic environment for development, improvement and progress" said Cristian Stoleru, co-owner of Dynamic Selling Group.
The Teraplast PVC profile factory will be relocated to the platform in Râmnicu Vâlcea, on which Dynamic is already active.
Dynamic Selling Group will focus on commercial expansion by consolidating the foreign markets it already operates, but also by addressing new areas.
"The acquisition of the Teraplast PVC profile division completes in a timely manner the development strategy of the Dynamic group. After taking over Ramplast, in 2018, consistent with the values ​​that have always motivated and inspired us - dynamism, flexibility, performance, we have constantly monitored any opportunities that have materialized in this transaction. Our goal in the next period is to focus on export activity, not only for reasons of profitability and commercial expansion, but aspiring to a European recognition of the quality and performance of Romanian products, which we manufacture in the country. The turnover of the Dynamic group in 2021, which we estimate at around 70 million euros, validates us as a strategic producer and structural pivot in this field. We remain connected and receptive to any opportunity, "said Gabriel Stoian, co-owner of Dynamic Selling Group.
The Dynamic group of companies, founded in 2004, recorded in 2020 a consolidated turnover of over 50 million euros, with approximately 500 employees. The company's distribution infrastructure includes branches in major cities of the country, as well as commercial networks in Serbia, Hungary and the Republic of Moldova.