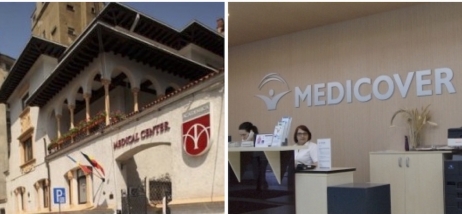 Medicover, one of the leading providers of private medical and diagnostic services in Romania, has completed the acquisition of the Academica Medical Center. The transaction strengthens the presence of Medicover in Bucharest, where the company already owns a hospital, a maternity hospital and ten clinics.
The transaction provides for the takeover of the whole package of shares of the two Academica Medical Centers in Bucharest, both located in premium residential areas such as Aviatorilor or Pitar Mos.
"The Academica Medical Center has built a very good reputation, well deserved, offering the highest quality medical services. The image of the company was built by constantly dedicating a team of over 120 top-level professional doctors. " says Adrian Peake, General Manager, Medicover Romania.
This is the second largest transaction signed by Medicover in 2018 after the company announced the acquisition of Pelican Hospital, the main provider of private medical services in Oradea. This transaction turns Medicover into the leading provider of private medical services in northwestern Romania. Pelican owns a hospital with 130 beds, five operating blocks, an imaging diagnostic center and other ancillary activities.
Medicover, an international healthcare and diagnosis company listed on the Swedish Stock Exchange - Nasdaq Stockholm, has recently reported a 14.1% increase in revenue in the first quarter of 2018, compared to the same period last year, of 161, 9 million euros. Medicover is present in Romania through the Medicover medical network and through the laboratories and Synevo centers.