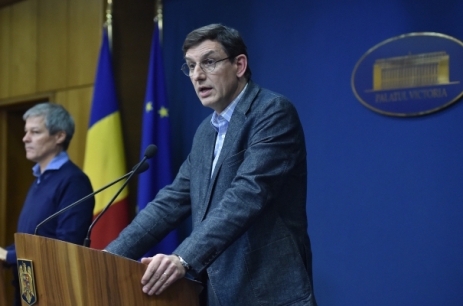 Source: www.gov.ro
After losing an estimated 500 million EUR investment from Daimler in Sebes for new a engine plant with 1500 employees, Ministry of Economy, Costin Borc, reveals that Romania might not have been in the cards from the beginning: "The main condition for Daimler's investment was that the production to reach in a maximum of 17 hours from that factory's gate to the plant in Bremen, and from this point of view, Sebes was not a serious competitor for the engine plant, because of the logistic chains."
Romania lost the 500 million EUR investment in favor of Poland and another 600 million EUR to Hungary. This is considered to be one of the biggest failures in the Romanian economy in the past years, since it prevailed the country from a strategic investment of 1 billion EUR in exports annually.
When it comes to future plans for the automotive industry in Romania, Borc confessed that the ministry "wants to see what the trends are in the global industry and how can we be one step ahead, to overcome the discussions on low-cost and small salaries". "We support small producers, I dream about factories with 50-60 employees in the country side. We do not favor foreign capital, but a local producer has a more difficult access to financing because it does not belong to a global club, it does not have a history, we are a young industry with limited knowhow. We cannot compare our engineering or project departments with the ones of a multinational company", he adds.
During his speech, he also tackled the need for a dual education system, explaining how transportation infrastructure is not anymore the number one barrier in attracting investments, but the lack of qualified personnel. Moreover, he mentioned how Ministry of Economy altogether with Ministry of Labor are working on a mobility package in order to help with accommodation, but on targeted areas, for example investing more in less developed areas. "We also consider a scheme similar tax exemption to the one in IT, applied to research, innovation, education, for a center of excellency and innovation. We want to support the ones who invest here to not see Romania as a low cost destination, but to bring research centers here", he affirms. A charging network for electric cars and the approval of the "Rabla" programme for those as well are on the Government's list.
by Mihaela Constantin