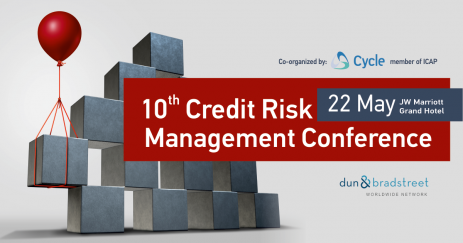 ICAP Romania, member of the ICAP group of companies, the largest Business Information and Consulting group in South-eastern Europe, is organizing the 10thAnnual Credit Risk Management Conference, on the 22ndof May, at the JW Marriott hotel in Bucharest.
For the tenth consecutive year we are bringing together some of the best known visionaries & leading figures in the field of credit risk management, on a local and international level.
This year, the conference will address some of the most discussed topics of the moment:
Resources for economic growth;

The decision-making process required to maximize the profitability of a business;

Panel: Automation in Credit Risk Management.
In 2019, we are honoured to have received the confirmation of:
Mr. Adrian Vasilescu, Counsellor to the Governor of the National Bank of Romania
Mr. Haris Linardakis, IBM Cloud Leader, Greece & Cyprus
Mr. George Sotiropoulos, CEO, Cycle Credit, ICAP Group of companies
Mrs. Myrto Kyriakidou, Director, Credit Risk Services,ICAP SA
Mrs. Marcella Antolini, New Business Development Director,CRIF EMEA
The conference will bring together presentations on various aspects of risk management, held by representatives of senior governmental and banking institutions, as well as leading local and multinational companies.
The Credit Risk Management Conference, organized by ICAP Romania is the place to be in order to explore new ideas and strategies, understand business disruptors and chart future developments in the industry.
For registration click here.