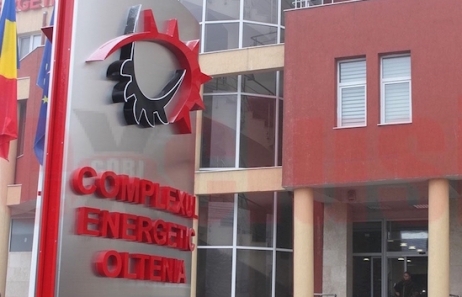 The Energetic Complex Oltenia (CE Oltenia) is going through a rough patch since losses of approximately 220 million EUR in 2015, and about 155 million EUR in 2014 have caused extreme measures of preparing for July the dismissal of 2000 employees out of their total 15 000.
150 miners from CE Oltenia have come to Bucharest today after walking over 300 kilometers in order to protest against the dismissals.
Within the meeting from 12 April of the Coordinating Committee, the head of CE Oltenia had not presented a complete report of their activity. Thus, the Committee was not able to provide with accurate information regarding the action plan in the lignite sector, nor the measures necessary to reach a development strategy in the future.
The leaders from the Ministry of Energy have gathered Sunday in order to analize the evolution of the works of the Coordinating Committee in the mining activity. The incomplete report left them no option but to wait until the following meeting of the Committee, on the 19thof April, where they drew attention to rectify the gaps in communication. After the meeting, the leaders from the Ministry of Energy will visit the complex for a meeting with the company's management and members of the Surveillance Council.
Also, the Ministry waits for the discussions to be finalized within CE Oltenia over the long and medium-term development plan, and initiation of a dialogue with social partners in implementing it. In this way, they declared they hope meritocracy will have its place in choosing the following leaders in the company, and reminded Laurentiu Ciobotarica of his responsibilites in administrating the company.
by Mihaela Constantin