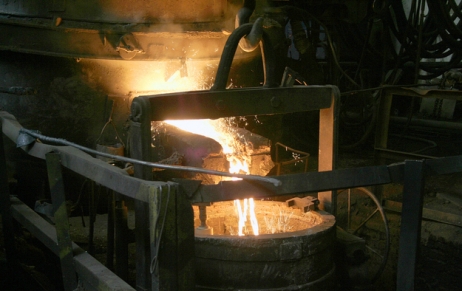 In 2014, a government decision (HG 495/2014) was laying the grounds for helping large energy consumers' energy bill by introducing a reduction of 85% from the price of acquisition of green certificates. The state aid would be awarded to the companies as an "agreement of exception" after applying for it at the Ministry of Economy with a range of documents that prove investments in energy efficiency. The amount of the green certificates was estimated at about EUR 750 million in ten years this value being transferred to other consumers, especially on SMEs.
The European Commission has agreed to this aid, but under certain conditions. Beneficiaries have to make investments in energy efficiency, to provide evidence of their achievement, and the Ministry of Economy, which manages the means, to make an application review.
Unfortunately, the coming into force of the decision brought along with it controversial and conflicting interpretations from the relevant institutions.
On one hand, ANRE (the National Authority for Energy Enforcement) considered the decision to be applicable in every individual case from the moment the companies possessed their agreement of exception. On the other hand, the Ministry of Economy interpreted the application to be available for the whole year 2015 round.
Any of these situations would cause misunderstandings, either by purchasing a larger number of green certificates than necessary and refusing to pay extra (in case companies choose to follow ANRE's interpretation), either by purchasing a much smaller number of certificates and be sanctioned for not having fulfilled the mandatory level (by following the Ministry of Economy's lead).
Taking all of the above into consideration, the energy suppliers requested the Ministry to clarify the situation. Thus, on the 24th of February, a new decision took shape (HG 113/2016) that explains how the state aids are awarded from the issuing moment of the exception agreement. In charge for these agreements would be State Secretary Claudiu Vranceanu instead of Minister of Economy Costin Borc, suspected for conflict of interest, considering his recent leading activity in Lafarge Ciment Romania SA, a big beneficiary of the agreements.
The interpretation given through HG 113/2016 leaves all of the 37 beneficiaries with no option but conformity, provoking strong counter reactions especially from one of the biggest, ArcelorMital Galati, that is threatening to bring the Government to Court on the basis of unpredictability that affects the company's sustainability.
by Mihaela Constantin