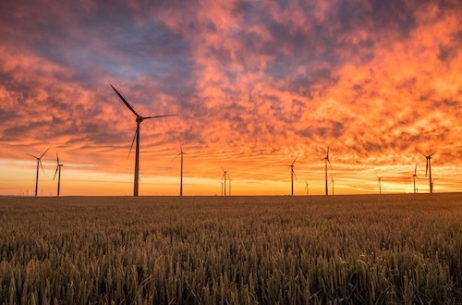 The Romanian High Court of Cassation and Justice (HCCJ) suspended by final ruling the Central Tax Commission decision that qualifies, from a fiscal standpoint, the wind turbine tower as a building, thus taxing it as a regular building.
Berechet Rusu Hiriţ (BRH) represented in this case file a Monsson group green energy producer, owner of two wind farms located in Constanţa. Attorneys-at-law Mădălina Berechet, Valentin Hiriţ and George Veziteu were part of the team in this successful trial.
"The HCCJ solution suspending Decision 5/2014 is an important step towards normality. The building tax charged for the pole of the wind turbine was retroactively applied by the tax authorities, starting from the reception date, even though such date was prior to the entry into force of the administrative decision being suspended. Therefore, large amounts were calculated and charged to the wind farms owners.
The collection policy was, in most cases, extremely aggressive, with local tax authorities starting enforcement procedures against some large operators on the renewable energy market," says MădălinaBerechet, BRH Partner.
"Following the Hight Court ruling, the local tax authorities will hopefully no longer establish a building tax on the wind turbine towers. We also expect the High Court to confirm the decision of Bucharest Court of Appeal invalidating the interpretation from the Central Tax Commission, with the effect of abandoning the practice of local tax authorities to impose building tax on the towers of the wind turbines. This practice has led, over the past four years, to a legally and fiscally unacceptable status quo that generated uncertainty among wind farm operators and destabilized the market", comments Valentin Hiriţ, BRH Partner.