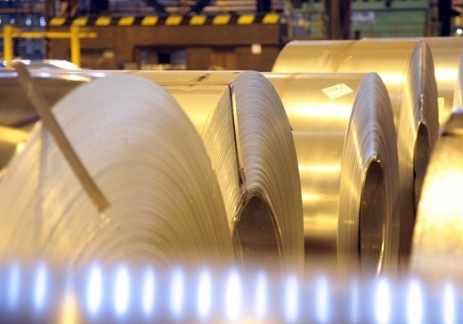 Source: ArcelorMittal
Steel mill ArcelorMittal Galati has unilaterally terminated the contract concluded in February 2013 with Nuclearelectrica through which purchased about 1.86 TWh, according to an informing the nuclear power company sent to the Bucharest Stock Exchange. As per the details of the transaction worth some 337 million lei the delivery of the electricity was scheduled between March 05, 2013 and September 30, 2014.
The said contract was concluded on February 22, 2013 following a bid on the Centralized Market of Bilateral Contracts managed by OPCOM held a day ago, at which ArcelorMittal was the sole bidder. The price set was 181 lei/MWh, thus, with approximately 5.93 GWh undelivered, Nuclearelectrica looses over 107 million lei.
Even if the electricity will be eventually sold through another bid on OPCOM, the electricity will be traded for a lower price compared to the recently terminated contract, since on the last bid on March 21, Nuclearelectrica sold energy for 163 lei/MWh. ArcelorMittal, which is one of its regular clients, participated at that bid, yet, the winning company was SC GEN-I Bucharest-Electricity Trading.
Nuclearelectrica which is the sole nuclear power producer in Romania covers approximately 20 percent of the domestic energy consumption.