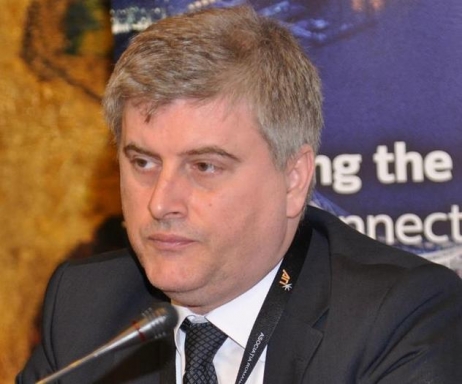 While these days modern lighting is equivalent to using LED equipment, the technology developments achieved in recent years have brought this concept a step forward: to "connected lighting", the future in this industry, according to Bogdan Balaci, Commercial Leader of Philips Lighting for SEE, who presented the company's innovations in this area, during a media conference.
Hence, besides the energy efficiency improvements resulted from implementing LED technology, connected lighting systems have a major impact on the operational side, be it outdoor or indoor lighting, offering full control on each luminaires, which are uniquely identified and integrated into the IT network in a building or city, and share information about their status and operations.
LED systems combined with this new technology, which is yet to be used widespread, can increase energy savings to up to 50-70 percent.
Bogdan Balaci explained that when it comes to street lighting this technology enables users to adapt lighting to daylight changes, as well as to street traffic, at the same time allowing them to integrate it with software programs destined to other public services such as broadband or traffic management.
The energy savings generated by this solution can go up to 70 percent compared to conventional lighting, while operational costs can be reduced by some 20 percent.
He further explained that the major impact of connected lighting can be noticed in indoor lighting, especially industrial lighting, where energy use is high, so the savings are the biggest, also because industrial facilities comply with the existing lighting standards, standards which are rarely fully met in other fields.
Thus, these solutions for industrial lighting improve energy efficiency by up to 75 percent and lower operational costs by up to 6 percent.
This technology can be used in office buildings, retail spaces and even households by installing specific lighting systems. However, adopting such solutions in office buildings in Romania is rather premature at this point, believes Bogdan Balaci who explained that it will take some time to see office spaces equipped with connected lighting in our country.
In contrast, the domestic retail segment could take a step forward much earlier and adopt this new technology, which, can lead to energy savings of about 35 percent, supplemented by savings of some 40 percent due to use of LED systems.