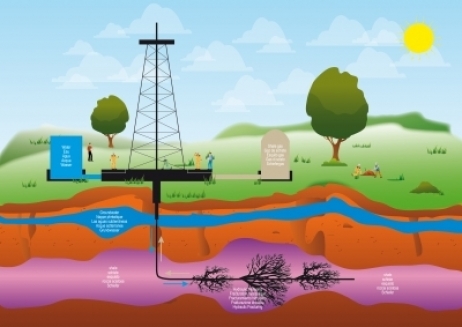 Source: FreeDigitalPhotos.net/ Xedos4
Chevron announced it is giving up the shale gas operations in Romania, after a similar decision was taken with respect to Poland, thus exiting the European shale gas market, reads the Wall Street Journal.
The declaration of the U.S. group press officer has been subsequently confirmed.
"In 2014, drilling of the first exploration well in the Barlad Shale concession in northeast Romania was completed, as was a 2-D seismic survey across two of the three concessions in southeast Romania. Chevron Romania intends to pursue relinquishment of its interest in these concessions in 2015.
This is a business decision which is a result of Chevron's overall assessment that this project in Romania does not currently compete favorably with other investment opportunities in our global portfolio," states an official response sent to GOVNET.
Chevron began shale gas exploration in Romania in 2010 when it was awarded three onshore blocks, later farmed out. Apart from these, the U.S. energy concern acquired the Barlad concession in 2011. Exploration operations in the area were carried out last year, but the results have not been released yet.