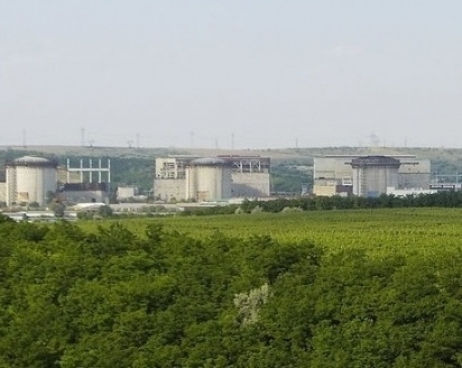 China General Nuclear Power Corporation this week submitted a binding offer for the project regarding the completion of Units 3 and 4 of the nuclear power plant from Cernavoda. Subsequently, the Government will analyze the offer and will initiate negotiations, according to Liviu Dragnea, reads Mediafax.
The Romanian Deputy Prime Minister had a meeting with his Chinese counterpart, Zhang Gaoli, in visit in Bucharest, talks concerning the Cernavoda project, as well as other major projects such as the hydropower station from Tarnita-Lapustesti, the Rovinari thermal power plant or the high-speed railway connecting Bucharest with Iasi. After the meeting he stated that the negotiation phase for the completion of the Units 3 and 4 at Cernavoda should be completed by the end of the year, so as construction works be launched in 2015.
"As per our timetable, by the end of the year negotiations should be carried out and the memorandum of understanding for implementing the investment, signed. Starting next year, we'll be probably witnessing the execution of a very large project in terms of investment value, a project involving a power capacity of 720 MW per unit, so 1,440 MW in total which will be mean orders of 1.5 billion euro for the Romanian industry, over 10,000 direct and indirect jobs plus significant revenues to local budgets and the State budget", said Dragnea, as quoted by Mediafax.
In late-August 2014, Nuclearelectrica launched the selection procedure for selecting competitive investors to finalize the construction of Units 3 and 4 of the nuclear power plant from Cernavoda. The Chinese corporation was the sole investor submitting the qualification documentation, being declared eligible for continuing the selection process.
CGN is China's largest nuclear energy producer, with 11 operational units as of August 2014, with a total installed capacity of 11.6 GW, to which 15 GW will be added after the commissioning of 13 additional nuclear units which are under construction. Last year, the corporation, with net assets valued at 37.5 billion euro reported a turnover of 4.25 billion euro.
Nuclearelectrica's strategy with respect to the continuation of this project supposes the setting up of a joint venture with the private investor selected in which will initially have an interest of 49 percent. Hence, the nuclear company's initial contribution to the share capital of the project company will amount to maximum 2 million euro. Also, the value of the investment of Nuclearelectrica in EnergoNuclear, its subsidiary established in 2009 for developing the project, will be transferred to the company appointed to run the project, according to the notification in question.
Completion of this project which requires funds of about 5 billion euro, in addition to existing assets owned by Nuclearelectrica, EnergoNuclear and the Romanian state, is part of Romania's Energy Strategy 2007-2020, being considered a priority for the development of the energy sector.