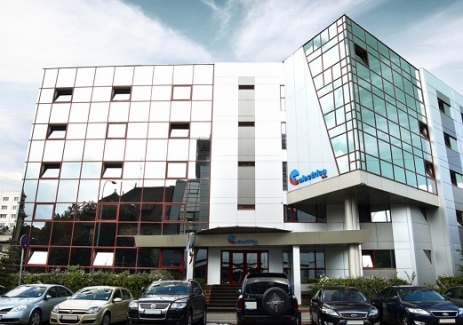 Source: www.electrica.ro
Baroness Arielle Malard de Rotschild will be supported by the Department for Energy for a position within the future Board of Directors of Electrica, while Victor Cionga and Victor Grigorescu are the candidates designated by the Romanian State for becoming members of the board which will be established on September 22, 2014, when the first General Meeting of Shareholders subsequent to the company's IPO is scheduled.
Member of the Rotschild Family, the Baroness is the Managing Director and Vice President for Eastern Europe at Rothschild & Cie Bank and having the support of the major shareholder could be elected as independent member of the BD.
"The fact that such a prominent international figure as Arielle Malard de Rotschild is willing to involve in transforming state-owned companies in the energy industry is a sign of confidence in Romania's aim to improve its performances in this field, using a different approach, in which the Romanian State remains the main shareholder. We have talked a lot with Ms. de Rotschild on Electrica's outlooks, a company which starts a new era following the IPO run on the stock exchanges in Bucharest and London. I am absolutely convinced that bringing such personalities at the helm of energy companies is extremely beneficial and therefore I intend to encourage it", said Razvan Nicolescu, Minister Delegate for Energy, according to a press release.
The selection process for the members of Electrica's Board supposes two appointments from behalf of the Romanian State which acts through the Department for Energy within the Ministry of Economy, two nominations coming from the minor shareholders, and a fifth nomination from an external recruitment consultant hired by Electrica which will be eligible for a position as independent member.
The two candidates appointed by the Department of Energy are Victor Cionga, former CEO of the Bucharest Stock Exchange, currently Managing Partner of AZ Capital Advisors and Victor Grigorescu, Expert within General Directorate for Privatization and Management of Stakes in Energy. These nominations are in accordance with the corporate governance agreement concluded between Electrica and the European Bank for Reconstruction and Development which holds the second largest stake in the company, states the same press release.