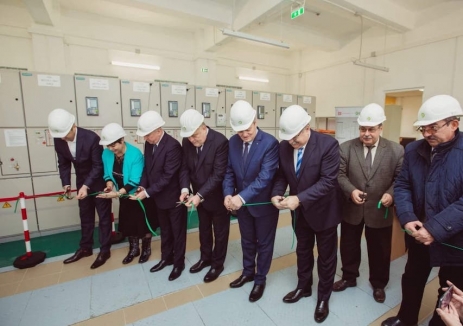 Source: CEZ Romania
Oltenia Energy Distribution inaugurates the 110/20 kV transformer power station for the Eastern Industrial Zone of Craiova (ZIEC), the first greenfield project in Oltenia to improve the quality of energy distribution for both domestic and industrial consumers .
The project was completed within 17 months and had a total value of 5.52 million euros (CAPEX), from its own sources. ZIEC is the second largest investment in the history of Distributie Oltenia, after the modernization of Craiova Centru station and illustrates the company's mission to become a strong local partner, supporting the development plans of the region. The station was built with the support of the local public authorities: Dolj County Council, Dolj County Prefect Institution, Craiova City Hall and Gherceşti Town Hall.
The human force involved in the project was aproximatelly 100 people and the partners who contributed to the construction and commissioning of this station are Siemens Romania and Electromontaj Bucuresti SA.
The ZIEC station is of particular importance for the socio-economic development of the city because it can serve both domestic consumers and strategic objectives in Craiova - three of the largest economic agents in the area, by the power increase required by the Industrial Park number 1 Craiova, High Tech Craiova Industrial Park and Craiova International Airport, in the process of expansion to meet the current and future traffic demands.
"We are constantly transforming ourselves to support the region's development plans, ZIE Craiova being one of the large-scale projects that provide the possibility of connecting the new industrial consumers in the area. Over 100 specialists involved in building construction demonstrate again that the main source of development is #energiacarevinedelaomeni""said Ondrej Safar, Country Manager of CEZ Group in Romania.