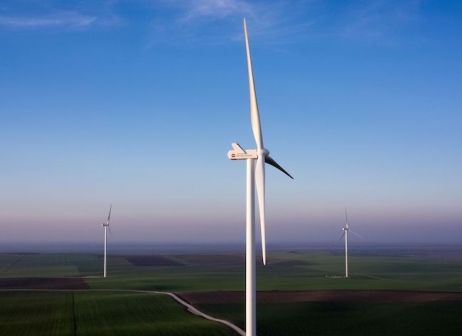 EDP ​​Renewables mobilizes resources and teams in various geographical areas, including Romania, to implement a package of measures and provide humanitarian assistance in response to the emergency generated by the conflict in Ukraine. In the immediate term, the aid is aimed at various organizations that are at the forefront of victim support, such as the Red Cross and Doctors of the World, and involves, among other things, donating essential goods and direct financial assistance.
Due to the company's presence in Romania, Poland and Hungary, EDP has also maintained regular contact with local authorities and will provide the necessary support to communities near the border with Ukraine. These collaborative efforts aim to address the most pressing difficulties facing refugees through the purchase of food, medicine and support structures.
These initiatives will be complemented by several internal actions launched by EDP volunteers, and include employees, customers and partners in the various countries where EDP is present, to provide vital assistance, thus providing a concerted response to the main needs identified by EDP. those on the field.
"We are watching the current events with great sadness and concern, especially for the innocent people who are suffering as a result of the war in Ukraine. Therefore, we are mobilizing our teams and resources to support those who need immediate help and will continue to evaluate all measures. which we can take to get help for those who need it most now, "said EDP CEO Miguel Stilwell d'Andrade.
In addition to this package of urgent measures, EDP is promoting a refugee support front in Portugal and other countries where the company is present, which involves the temporary accommodation of Ukrainian refugees and the supply of energy to refugee reception centers. EDP ​​also intends to create employment opportunities and support the teaching of local languages ​​to refugees from different parts of Europe in which they are housed, through the company's partnership for the volunteer program.
EDP ​​also wants to involve other areas of society to support the Ukrainian population. To this end, the company will hold a solidarity weekend at the EDP / MAAT Foundation in Lisbon and an art auction promoted by the EDP Foundation with contributions from partner artists - in both cases, the proceeds will be used to support refugees.