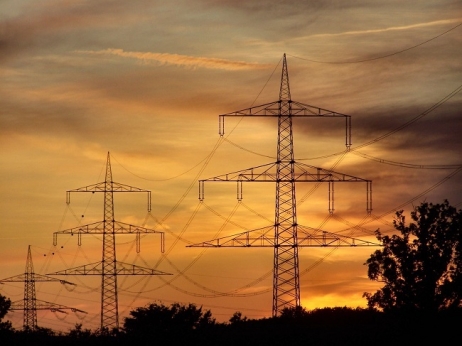 Italy's power group Enel announced, following a Board meeting held on July 10, 2014, that its generation assets in Slovakia as well as its distribution and sale assets in Romania will be included in the sale programme relative to the strategy of consolidating its financial structure.
"The sale of the holdings in Slovakia and Romania are part of a broader 6-billion-euro programme of asset sale begun in 2013, aimed at reducing the Enel Group's financial debt. To date, some 1.6 billion euro in sales has been completed. The Slovakian and Romanian assets, together with other non-strategic assets, will contribute more than the residual target of 4.4 billion euro, giving the programme a necessary degree of flexibility", states a press release of Enel.
As regards Romania, the sale would involve the 64.4 percent stake in Enel Distributie Muntenia and Enel Energie Muntenia, the 51 percent stake in Enel Distributie Banat, Enel Distributie Dobrogea and Enel Energie, as well as the whole interest in Enel Romania which is controlled by Enel through Enel Investment Holding.
Provided the transactions will be completed, Enel will renounce to businesses with combined revenues of more than 1.1 billion euro in 2013 and EBITDA of 289 million euro. These companies manage a power grid of some 91,000 km in their regions in Romania, distributing approximately 14 TWh of electric power annually, translated in a domestic market share of 34 percent. They serve 2.6 million euro to whom they sell about 9 TWh of electricity per year.
In Slovakia, the holdings subject to the sale include a 66 percent stake in Slovenske Elektrarne, the leading power generator in the Central European country, where has a market share of 80 percent, last year reporting revenues of nearly 2.9 billion euro and EBITDA of 708 million euros.
Enel has already notified the subsidiaries in Romania and Slovakia along with their minority shareholders on the start of the sale process. The financial advisors appointed to coordinate the transactions are Citigroup and UniCredit for the Romanian assets and BNP Paribas and Deutsche Bank for the Slovakian assets.
Enel is Italy's largest power company and Europe's second listed utility by installed capacity with operations in 40 countries across four continents. The group entered the domestic market in 2004 when bought the majority stake (51 percent) in Electrica Banat and Electrica Dobrogea in the first privatization in Romania's power distribution sector, transaction completed in April 2005.