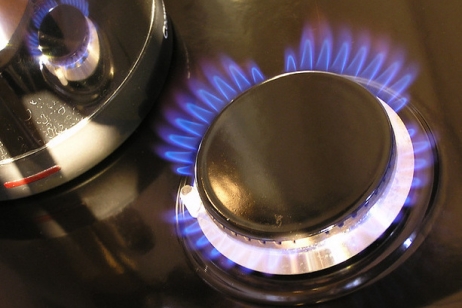 The liberalization of Romania's domestic gas market will come into effect on April 1, according to the Government's Emergency Ordinance No. 64/2016, as there are no technical arguments for the move to be postponed once again, declares the Energy Ministry in a press release. According to the release, following the parliamentary debate on the gas market liberalization beginning April 1, 2017 as per OUG No. 64/2016, but also following the note of the Lower House Committee on Services and Industries regarding the postponement of the liberalization's coming in force, the Energy Ministry had several discussions with the Government, Parliament and the European Commission.
"We looked at all the observations, and not enough technical arguments have been identified for Romania to postpone again a process that should have been implemented as early as 2007, the year of its EU accession, whereas the postponement carries several risks. I refer, in the first place to the European Commission's reentering the infringement procedure whereby the Romanian state could be ordered to pay fines, but also to the loss of over 180 million euro for building the BRUA interconnector which is highly necessary to Romania's natural gas supply," Energy Minister Toma Petcu said in the release.
He added that fears expressed in public media about household gas prices increasing substantially after liberalization are unjustified.
"The population will be protected until June 30, 2021 through final prices set by the National Energy Regulatory Authority. Another advantage would be that after April 1, 2017 gas will be traded under conditions of economic efficiency through a transparent purchase process that will allow the non-discriminatory access of all market participants," said Petcu.
Energy Ministry officials said that the liberalization as of April 1 refers strictly to the natural gas procurement price, which is just one element of the final price paid by households, along with transport, distribution, supply and storage fees that make the final consumer's bill. The gas market's liberalization is needed to create a competitive, transparent and fair environment for both market operators and consumers.
Two days ago president of the National Energy Regulatory Authority Niculae Havrilet said that the final gas price for households could increase by 1-2 pct, after liberalization.