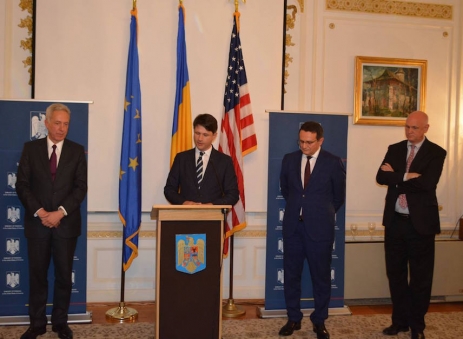 Source: energie.gov.ro
Romania's energy security and strengthening US investment in the Romanian energy sector were the main topics of discussion in the framework of the fifth meeting of the Task Force for the implementation of the Strategic Partnership Romania - US.
"We have a common interest in supporting BRUA pipeline construction, for which Romania has already achieved important European financing, or interconnection with Moldova for natural gas. The existence of a functional energy market in Romania, but also in the region is crucial, not only for energy security, but especially for citizens so that they have access to energy at a fair price in a transparent manner.
We have established with our US partners the details required for the establishment of a closer cooperation with research institutes. I hope that the first visit of Romanian researchers in the US take place by the end of this year " said Victor Grigorescu, Minister of Energy at the meeting.