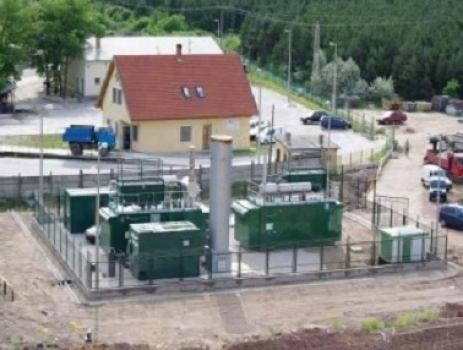 Source: Eco Bihor
A power plant using biogas generated by organic waste deposited in Oradea's landfill was inaugurated yesterday, Agerpres newswire informs.
The landfill is managed by Eco Bihor, a private company, and the biogas resulted from anaerobic degradation is used by that station to produce both electricity and heat. According to the company, the plant has an installed capacity of 0.5 MW and the energy will be mainly used for landfill facilities, but any surplus of electricity will be delivered through the existing power grid.
Biogas is a renewable source of energy, the electricity produced using biogas benefitting from the support-scheme established by authorities to stimulate the development of green energy projects. Under current regulation, for each MW generated from biogas and then delivered, the producer receives two green certificates. Additionally, if the energy is produced in a high efficiency cogeneration plant, there is an extra green certificate for each MW.